'Hot Ones' Host Sean Evans Names His 'Mt. Rushmore' of Hot Sauces
'Hot Ones' host Sean Evans runs down his favorite hot sauces for fans.
First We Feast's Hot Ones is a hot binge-watching ticket before, during, and after quarantine with its hot sauce-laden celebrity interviews. Sean Evans has been praised for his laidback interview style and ability to make people feel comfortable when their mouths are on fire.
While it's fun for the audience to watch famous people as they eat spicy wings, some fans wonder about Evans' personal taste preferences for sauce. Right now, he has four.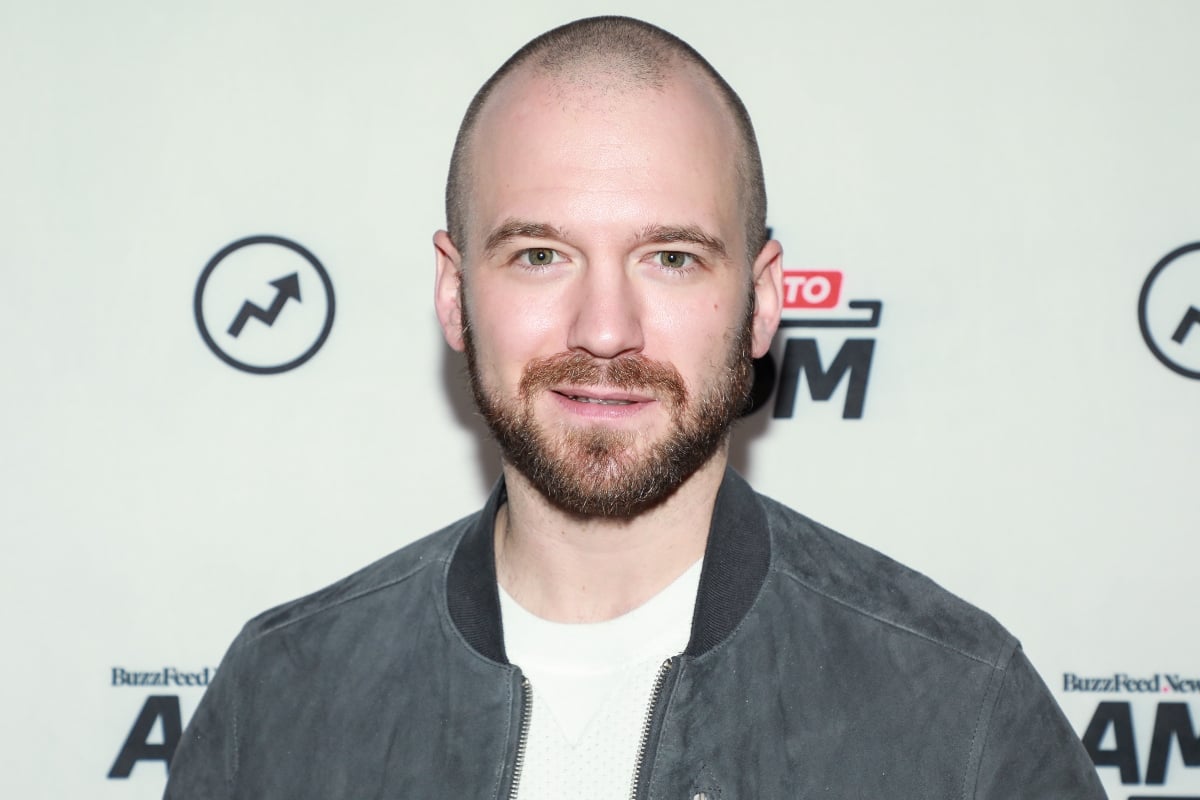 There are 12 seasons of 'Hot Ones' and a lot of hot sauce
Since its arrival on YouTube in 2014, Hot Ones has stacked more than 12 seasons and thousands of bottles of hot sauce. Host Sean Evans explained to Business Insider in a 2017 interview that there are 10 sauces selected each season and the guests all receive the same ones.
In June, he revealed the pickings for season 12, which were shipped to guests in this time of quarantine interviews. If you've been watching the show long enough, then you know Evans is truly a hot sauce connoisseur. He does not play.
Sean Evans shares his favorite sauces
During a recent fan Q&A session, Evans dipped into some post-season questions and shared his top hot sauce picks. He noted that he loves Los Calientes, but as of September 2020, the ones below are winners and he uses them in his daily life.
Queen Majesty Scotch Bonnet and Ginger: Highlighted in season 4 of Hot Ones, Evans called this flavor his favorite of all time. Its taste is rooted in Jamaican jerk spices and it's at 9,000 on the Scoville Scale.
Shaquanda's Green Sass: In addition to serrano and jalapeno peppers, this sauce contains bananas. On the label, the word "hot" is etched out with "mild" written in its place. Go for it.
Headless Horseradish from Torchbearer: This one comes in around 52,000 units on the Scoville Scale. Featured in season 10 of the series, Headless Horseradish has a smoky flavor and the vegan recipe contains ghost pepper along with its namesake.
Yellowbird Habanero: Evans called this one "chef's kiss" and praised its squeeze bottle packaging. He said this sauce hasn't been featured on the show yet but it's delicious. Yellowbird has an entire line and TV fans may have also spotted some in an episode of Billions.
'Hot Ones' sauces can be ordered online
Day one Hot Ones fans are probably already aware that these sauces can be purchased online, either through their individual manufacturers or via a retailer such as Amazon.
While there are plenty of sauces that have yet to be explored on the show, bear in mind that Evans may switch up his recommendations from time to time. These days, fans can catch him in two places, including the YouTube show and the new Hot Ones: The Game Show.
One thing the Hot Ones team advises if you're going to try out the heat at home is to read the directions on the bottle. It may be necessary to go light on the pouring and for others, you may need to dilute the sauce. Catch seasons 1 – 12 of Hot Ones on YouTube.