'Hotel Transylvania': Where to Watch All the Movies
Fans adored Hotel Transylvania when it premiered. With its all-star cast including Selena Gomez as Mavis, Hotel Transylvania became a hit. And the movies are the ideal treat for the Halloween season.
The new Hotel Transylvania was scheduled for an Oct. 1, 2021, premiere. But due to pandemic concerns and box office turnout trends, Sony Pictures will stream it. But the company hasn't announced a new release date. So until then, here is where fans can rewatch all the spooky, funny movies.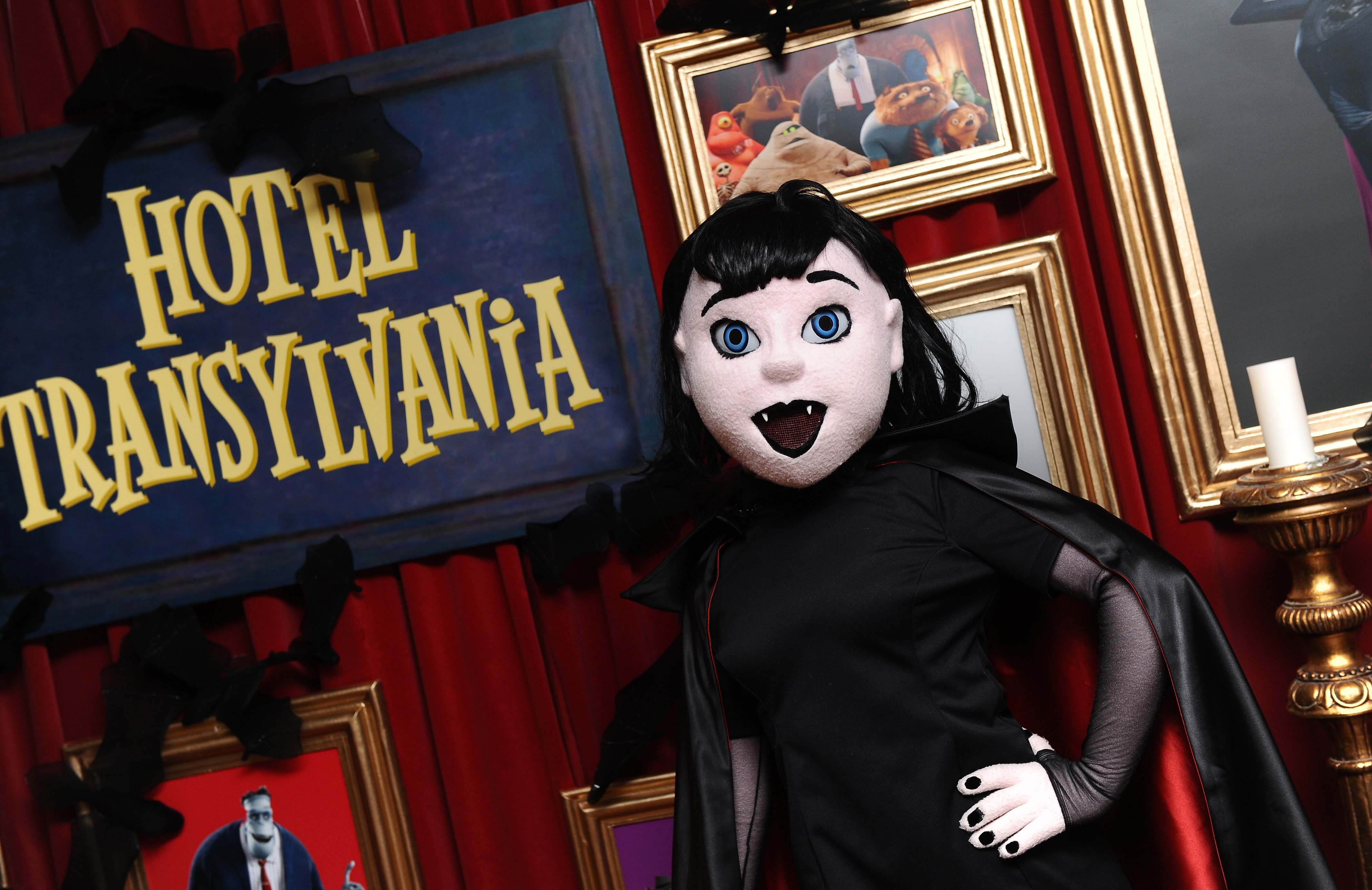 What is 'Hotel Transylvania' about?
Who needs a boring human resort? Welcome to Drac's hotel—where humans aren't allowed, and monsters can take a vacation. After humans killed his wife, Dracula (Drac) built his hotel in 1895 as a haven for other monsters such as Frankenstein, Murray the Mummy, and a werewolf couple.
The first flick introduces the fang-filled saga with a love story. Mavis, a vampire and daughter of Dracula, falls for a human named Johnny. He accidentally visits the bloodthirsty hotel and is smitten with her. The only problem is Dracula despises humans.
Mavis wants to leave Hotel Transylvania to experience the human world. When her father grants her permission, he disguises his bellhops as humans to shape her perception of mortals. Ultimately, Drac learns his lesson and helps Mavis reunite with Johnny.
While the other movies focus on the hotel, they also expand on Drac's character.
Where to watch all 4 'Hotel Transylvania' movies
It would be convenient if all four films streamed on the same service. But that's not the case. The only streaming service that may hold all four is Amazon Prime Video. However, it might not be available for free.
According to Decider, the first Hotel Transylvania is streaming for free on Starz; viewers can also rent it for $2.99 on Google Play, iTunes, YouTube, or Prime Video. Hotel Transylvania 2 is available for free on FuboTV and is on the same streaming services to rent. Hotel Transylvania 3: Summer Vacation is not available for free. But it's available for rent on the services as mentioned earlier.
Hotel Transylvania 4 is caught in a bind. Initially, Sony was going to release it in theaters on Oct. 1. However, Sony watched the box office results of other films; Disney's Jungle Cruise reportedly had a $200 million production budget. Yet it barely broke even at the box office, with just over $200 million in revenues.
Sony also witnessed other companies move their films to day-and-date releases. Universal Pictures, for example, suddenly moved Halloween Kills to a Peacock release. Since the pandemic affected the industry, film distributors are testing streaming options. And since Disney found success with Cruella and Black Widow, Sony likely thought streaming Hotel Transylvania was the best decision.
Neither Amazon Prime nor Sony has confirmed the streaming release date. Fans hope that it debuts sometime in October.
Who is in the 'Hotel Transylvania' cast?
Aside from Selena Gomez, the Hotel Transylvania cast includes other familiar faces. For starters, Adam Sandler brought a comical element to Drac. But actor Brian Hull replaced Sandler in the fourth installment.
Comedian Andy Sanberg portrays Johnny, Mavis' love interest-turned husband; Kevin James voiced Frank (Frankenstein) for the first three movies. But like Sandler, his character was also recast.
Steve Buscemi portrays Wayne the werewolf; Murray the Mummy was voiced by CeeLo Green in the first movie, then Keegan-Michael Key voiced the mummy in Hotel Transylvania 2-4; David Spade voiced Griffin the Invisible Man.