'House': 1 Character Was Killed Off When the Actor Took a Job at the White House
The death of Dr. Lawrence Kutner left House fans shocked and sad. In the show, he died by suicide. It threw Dr. House and his colleagues into a dark downward spiral that would affect their character arcs significantly. Although fans were sad to see the character go, they were happy for the actor. Kal Penn ended up taking a prestigious job in government and asked the show's producers to be let out of his contract. This potential position was such a big deal that they agreed.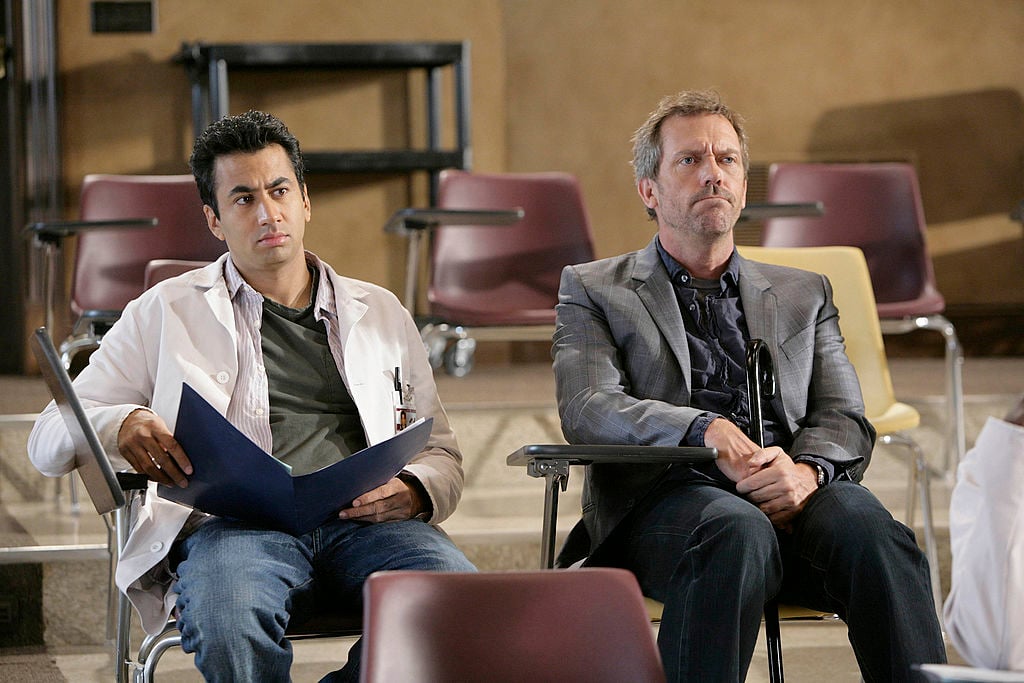 Kal Penn left 'House' to take a job with the Obama administration 
Penn left his big role on House to take a job with the Obama administration, as reported by the Washington Post. He wasn't just some token comedian, either. Penn was given a prestigious job in the Obama administration, as Associate Director in the White House Office of Public Engagement. That meant Penn gave speeches and even opened for Michelle Obama on a few occasions. Although the job came with prestige, it wasn't as lucrative as acting. According to Penn, he took a pay cut to work in the White House. 
But he is passionate about politics, so it was worth it. Penn has wanted to go into public service for all of his life. In fact, his family has a history of political action. According to Penn, his grandparents were quite political themselves. "They marched with Gandhi in the Indian independence movement, and that was always in the back of my head." Penn's grandparents got him interested in politics, but his job with the Obama administration wasn't his first foray in the field. 
Kal Penn has political experience 
Kal Penn actually has a different name he uses when he is working his political job. He goes by his birth name, Kalpen Modi. He's used to living a kind of double life between politics and acting. In college, he majored in Sociology and Film. He ended up getting his big break with Harold and Kumar soon after graduating. If he hadn't, he may have ended up going into politics full time. But even though he had made it as an actor, Penn couldn't give up politics completely.
While working on House, Penn worked with the Obama campaign. He obviously caught the attention of the future president, and when Obama was elected he ended up taking a job in the White House full time, which led to Dr. Lawrence Kutner's suicide on House. Penn took a break to film A Very Harold and Kumar 3D Christmas and then went right back to the Office of Public Engagement. 
Kal Penn also worked under President Trump, but resigned 
Penn's political career didn't end when Obama left the office at the end of his second term. When Trump took office in 2017, Penn stayed on. He was no longer in the Office of Public Engagement, however. Trump appointed him to the Committee on Arts and Humanities, according to the Washington Post. Penn doesn't agree with Trump's politics, but he was hopeful that he would be able to work with the administration and make things better from the inside.
Unfortunately, Penn and the entire Committee on Arts and Humanities ended up resigning in protest soon after Trump took office. After President Trump's controversial remarks where he avoided condemning white supremacist violence in Charlottesville, Penn couldn't in good faith continue in the administration. The rest of the committee felt the same. Penn Tweeted their resignation letter. As Slate reports, the letter starts "Dear Mr. President, Reproach and censure in the strongest possible terms are necessary following your support of the hate groups and terrorists who killed and injured fellow Americans in Charlottesville." The letter also had a hidden message: the first letter of the first word of every paragraph in the letter spelled out "RESIST."