What Is the House of BTS? Inside Seoul's Colorful BTS Pop-Up Shop
Now, fans can purchase BTS merchandise in style. The House of BTS has everything from colorful photo opportunities to new and exclusive merchandise. Where is this pop-up shop located? What makes it so unique? Here's what we know about the latest BTS fan experience.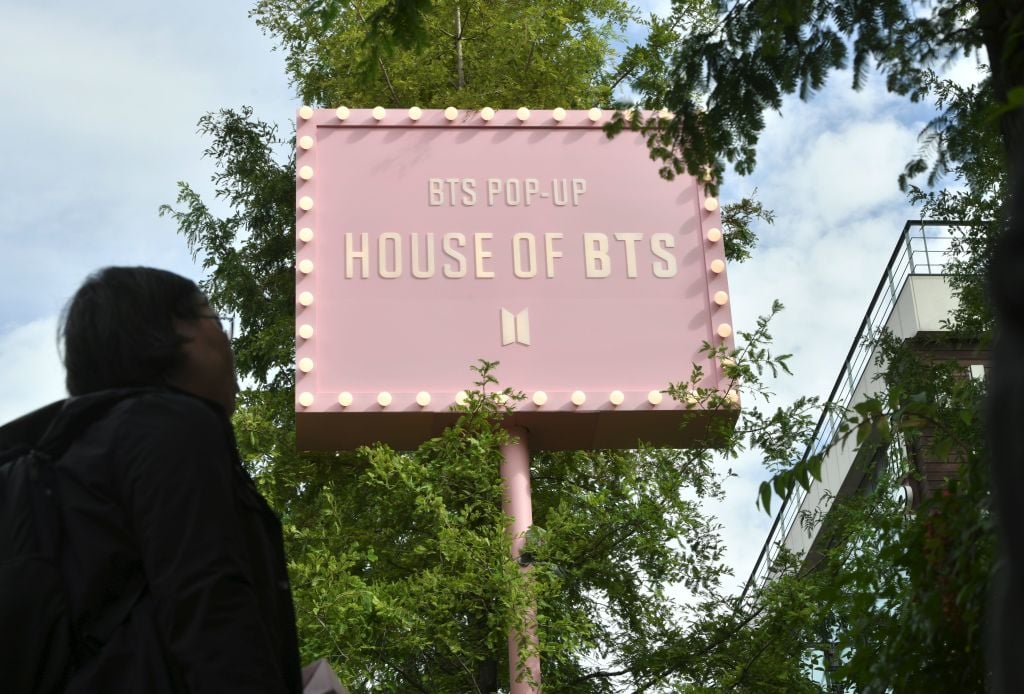 The House of BTS is an Instagram-worthy fan experience
An explosion of color, one of the newest experiences available to BTS fans is the group's official pop-up store, entitled House of BTS. This location has everything from a lawn of huge "Army Bombs" to a piano you play with your feet to photo opportunities inspired by their music videos.
Inside the pop-up shop, fans can also purchase exclusive merchandise like a fuzzy pink jacket and a plaid flannel. There's a "dance with BTS" experience, where fans can show off their own versions of the "IDOL" choreography, along with BTS characters. Fans saw all of this over the course of multiple "Bangtan Bomb" episodes, currently available on YouTube.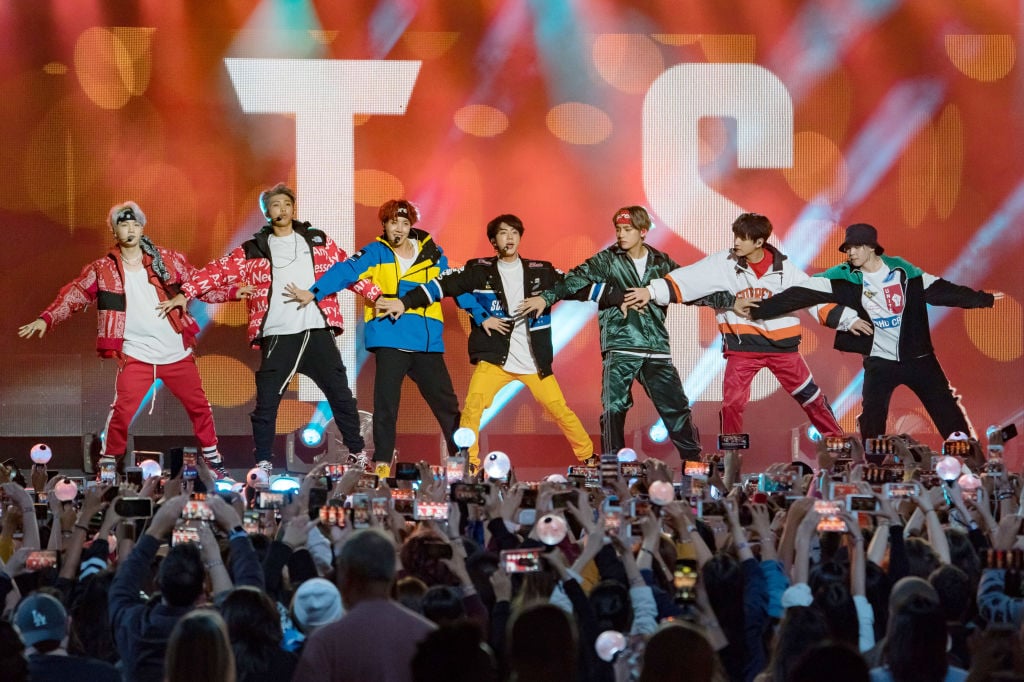 Is the House of BTS only available in Seoul, South Korea?
While there are multiple stores with BTS merchandise and figures, (including Line Friends New York Times Square Store,) this is the first pop-up shop for fans to experience. Now open for a few days, the House of BTS is available for a limited time in Seoul, South Korea. However, the group is looking to expand, primarily to cities in Japan.
"We are currently discussing new openings in other cities. But details will be announced later," said an official from BTS' agency, Big Hit Entertainment.
According to Korea Herald, "House of BTS will also open in Tokyo, Osaka, and Fukuoka from Nov. 23 to Dec. 29." Of course, BTS fans from across the globe shared their love for this new experience on social media. Additionally, videos of the boys exploring their pop-up earned millions of views on YouTube.
BTS fans shared their love for this merchandise store on social media
From videos of BTS dancing in the store to pictures of the merchandise on social media, some fans shared their excitement about this pop-up shop on social media. Unfortunately, the merchandise is not officially available for purchase from Big Hit Entertainment online. Those who did get their hands on the clothing and figures posted pictures and videos on Twitter.
"[I'm] crying [because] in a month I'll be at the House of BTS recreating all their photos, I'm so excited," said one Twitter user.
"I told my mom about my adventures in South Korea and she said that she would've camped out with me for House of BTS just so I can bypass the 10 items per customer limit," wrote another Twitter user.
The House of BTS in Seoul will remain open until Jan. 5, 2019. However, the store will remain closed every Wednesday. Music by BTS, including their most recently released album, Map of the Soul: Persona, is available on Spotify, Apple Music, and most streaming platforms.