What Is 'House of Gucci' About? Everything You Need to Know About Ridley Scott's New Movie
Adam Driver and Lady Gaga are all the buzz right now. That's because photos from their shoot of Ridley Scott's latest movie, House of Gucci, have started to circulate the internet. Now, fans of Driver and Gaga are wondering what to expect from Scott's forthcoming film.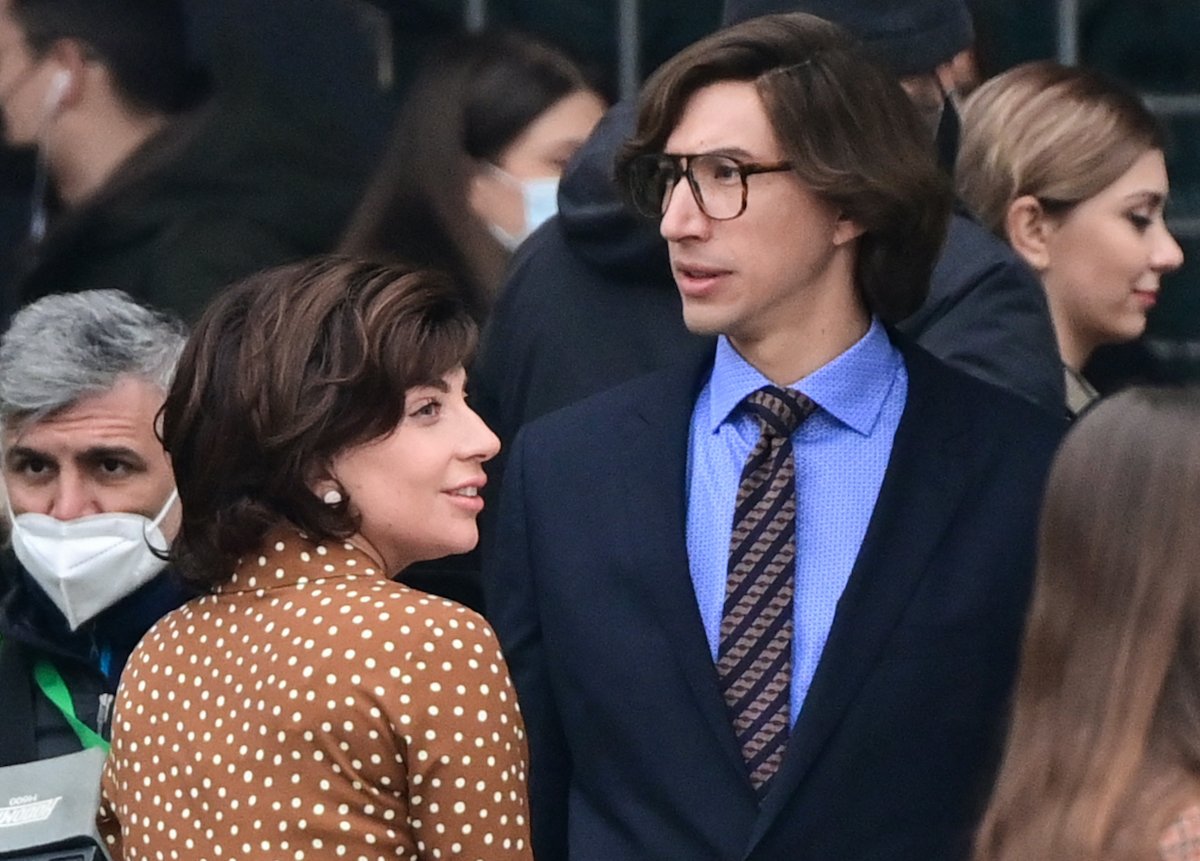 'House of Gucci' is a thriller movie from Ridley Scott starring Adam Driver and Lady Gaga
Most people know Scott for his space thrillers like Alien and Martian, but now he's breaking into another thriller genre — drama. Scott is currently working on his latest film House of Gucci in Milan, Italy.
The Star Wars actor will play the famous fashion house head Maurizio Gucci beside Gaga, who is playing Gucci's ex-wife Patrizia Reggiani. The film will highlight their marriage and recount Gucci's assassination in 1995. Jeremy Irons, Jared Leto, Al Pacino, Jack Huston, and Reeve Carney will also star in House of Gucci. 
House of Gucci is based on the assassination of Maurizio Gucci
After 12 years of marriage, Reggiani was abandoned by Gucci in 1985 for a younger woman (per Variety). Later, in 1995, Reggiani was charged with orchestrating the assassination of her then-ex-husband. On Mar. 27, 1995, Gucci was fatally shot by an unknown gunman as he entered his office in Milan. Scott partnered with writer Roberto Bentivegna on the screenplay based on the book House of Gucci: A Sensational Story of Murder, Madness, Glamour, and Greed by Sara Forden.
Lady Gaga plays Patrizia Reggiani, dubbed the 'Black Widow' during her court case for the assassination of Maurizio Gucci 
According to Forbes, Reggiani and Gucci wed in 1972, despite Gucci's father, Rodolfo's, wishes. Their marriage lasted 10 years, breaking down in 1985. The result was a tumultuous and nearly decade-long divorce. As Reggiani explained in an interview with Storie Maledette, Gucci left her suddenly and never came back, abandoning her. 
Gucci's father died in 1983, leaving him 50% of the business. As reported by Forbes, Gucci started making drastic changes to the business's operation, excluding family from the board. He ultimately sold his stake in the company to Investcorp — something that didn't sit right with Reggiani. 
Reggiani was awarded $1 million in their divorce settlement, but she was hurt by how quickly Gucci moved on. Amidst his changes to the company, Gucci also began dating Paola Franchi and was rumored to be planning a wedding with her.
Reggiani was tried and convicted for orchestrating Gucci's assassination in 1995. During her hearing, Reggiani was coined the "Black Widow" for her crimes. She only served 18 years of her 29-year sentence. Reggiani was released in 2016.
Who shot and killed Maurizio Gucci? 
In what Reggiani called a "moment of weakness," she confessed her desire to have her husband killed to Giuseppina (Pina) Auriemma, a self-proclaimed sorcerer. Through a convoluted web of people, Benedetto Ceraulo was hired to assassinate Gucci. 
Reggiani never admitted to ordering the murder-for-hire, nor did Ceraulo. In November 1998, Ceraulo was issued a life sentence.
House of Gucci is slated for release on Nov. 24, 2021. However, with only a month of filming done and the coronavirus (COVID-19) pandemic still at play, House of Gucci's release date is subject to change.