'House of Gucci': Inside Maurizio Gucci's 2 Love Affairs After Patrizia Reggiani
Maurizio Gucci's tragic death sent shockwaves through Italy and the fashion industry. A tale of jealousy, anger, and deceit, House of Gucci chronicles his family's drama and his relationship with Patrizia Reggiani (played by Lady Gaga).
Their marriage began to crumble, and Gucci had two other love affairs once he decided to split from his wife. The movie introduces Paola Franchi, but there was another woman before she entered the picture. She too made Reggiani feel bothered.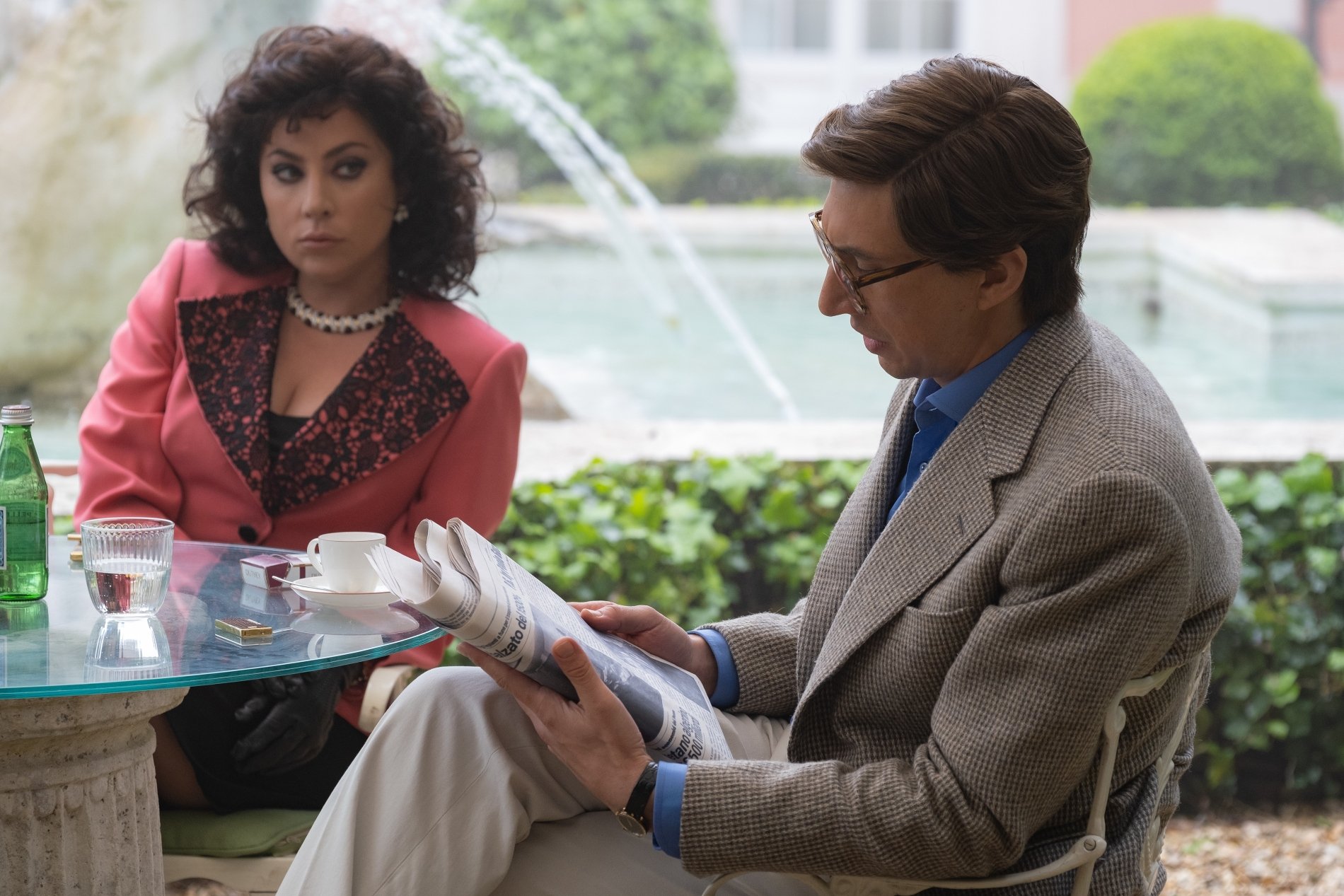 Maurizio Gucci had a romance with Sheree McLaughlin
Those familiar with Patrizia Reggiani's account of Maurizio Gucci leaving one day and never coming back have only part of the story. And that part is true. But the reason he left had to do with a woman named Sheree McLaughlin. She said it herself.
Sara Forden wrote the book, The House of Gucci: A Sensational Story of Murder, Madness, Glamour, and Greed, the story that's transformed into the film. Forden recently penned a piece in Bloomberg about meeting McLaughlin and noted that she declined to be interviewed for the original book.
The two met years later and she talked to Forden about her relationship with Gucci. The pair met in 1982, 12 years after he and Reggiani married. McLaughlin, a native Californian, was watching a sailing competition in Porto Cervo in Italy. She and Gucci befriended one another on the boats, though both were married at the time.
After hanging out during those few weeks, she returned home to Florida, and Gucci found her. He called her and confided in her about his problems with the family business, and she eventually flew back to Europe to visit him. McLaughlin told her husband she was seeing Gucci about work, but the two grew fond of each other.
According to Forden, Gucci packed his things and told Reggiani he was leaving for a business trip. It was 1985. He never came home and McLaughlin said she's the reason. "I didn't want to break up his marriage, but he said it was already broken."
They each filed for divorce, and then stayed together until 1990. She flew back and forth before eventually moving to London for their love. McLaughlin maintained that Gucci always worried that Reggiani would try and kill him. She didn't take the notion seriously, but it nagged at him.
The two broke up because McLaughlin wanted a family, but Gucci wanted to focus on the brand and reconciling with his daughters. Both were heartbroken over it.
Gucci and Paola Franchi dated next
Paola Franchi's long-term dalliance with Gucci began in 1990 when the two met at a party. It was the only other relationship he had aside from Reggiani and McLaughlin. At the time, Franchi and her husband were on the outs, and Reggiani and Gucci were speaking, but not on good terms.
Soon, Franchi, her son Charly, and Maurizio moved in together. Per Forden's book, Gucci rented two connecting apartments and renovated them to fit them — and his two daughters — into it. During this time Reggiani allegedly had spies tracking their every move around town, despite the fact that she had her own lovers.
Franchi and Gucci lived in that apartment up until his death in March 1995. He wanted to draw up a relationship contract with her, but he died before he could sign it. Within 24 hours of his death, Reggiani had Franchi evicted from the premises and planned Gucci's funeral. Franchi did not attend, but held her own memorial for her lost love.
The crime remained unsolved for roughly 2 years
Reggiani worked to obtain as many of Gucci's assets as she could following his death. She pretended she had nothing to do with his murder. However, she and her accomplices were arrested in 1997, and they all served prison time. As for Laughlin and Franchi, they each moved on with their love lives.