'House of Gucci': Lady Gaga Reveals How She Came Up With the Film's Iconic Line 'Father, Son, and House of Gucci'
Lady Gaga plays Patrizia Reggiani in Ridley Scott's film House of Gucci alongside Adam Driver and several other big names. The movie tells the story of Maurizio Gucci's 1995 murder and the trial and conviction of his ex-wife. Gaga, who didn't consult the real-life Reggiani about the role, found inspiration elsewhere — including for the iconic line "Father, Son, and House of Gucci."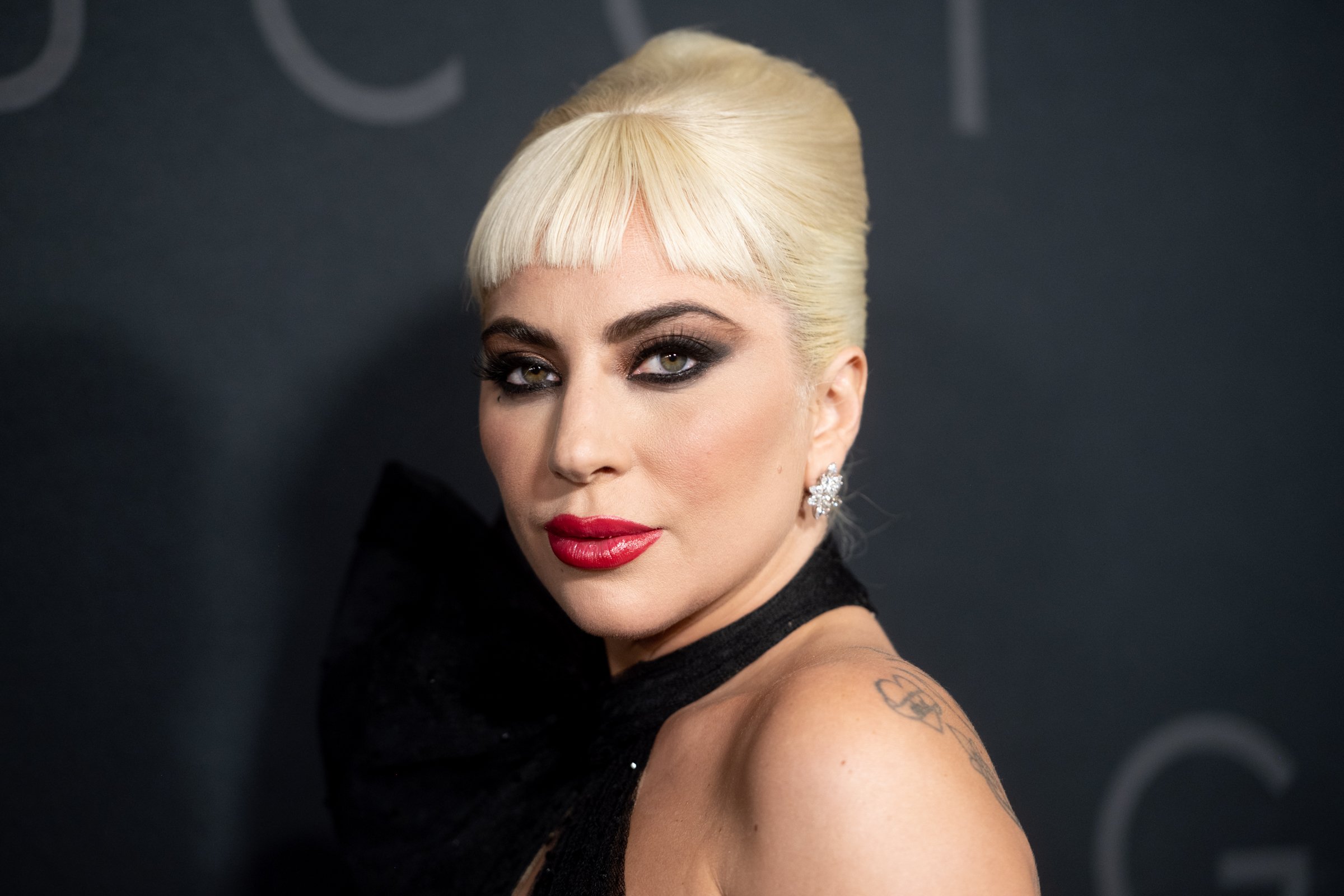 Lady Gaga's 'Father, Son, and House of Gucci' line was an improvisation with Jared Leto 
After seeing the first trailer for House of Gucci, many fans couldn't stop reiterating Gaga's line. Ironically, those words weren't in the original script for the film. 
"That was something Jared and I came up with together," Gaga told Entertainment Tonight of the now-viral prayer. "Father, son, and house of Gucci? Well, it was the first time, and then we kept it."
Leto added: "These things came to us. I think they came from a real place of spontaneity on set, where you can do as much work as possible before, and then when you get there, you just throw it out, and you just talk to each other."
Lady Gaga and Adam Driver dive deep into their 'House of Gucci' roles
Driver and Gaga admitted they both got deeply invested in their characters, living authentically as them for a few months. "I always found this — where you are playing a character for three or four months I start feeling like, 'This is who I am,'" The Last Duel actor told the outlet. "Then you take the clothes home, and you try to wear them in life and I'm like, 'I am not this person at all.'"
Gaga agreed, saying she "got lost" while playing Reggiani. "I got lost living because we also shot in Italy, so whether you were on set or you were in the world, it all kind of looked the same," the pop singer said. Aside from the cameras on set, which Gaga tried to ignore while they filmed, it was hard to differentiate life from fiction. "There was a real blending of the world," she said. 
Patrizia Reggiani wasn't consulted for the movie, but Lady Gaga says she'll always be part of her 
Much to Reggiani's dismay, Gaga did not reach out to her before or during filming. "I am rather annoyed at the fact that Lady Gaga is playing me in [House of Gucci] without having had the consideration and sensibility to come and meet me," Reggiani told ANSA. "I think it is not right that I wasn't contacted. And I say this with all the sympathy and appreciation that I have for her."
Ironically, Gaga feels Reggiani will always be with her after playing her on the silver screen. "She's got this kind of strange sexual energy where she's really trying to get what she wants all the time," Gaga told ET. "… I tried to drop it as fast as I could, but I don't know if she's ever fully left me."
See House of Gucci exclusively in theaters starting Nov. 24.