'House of Gucci': Maurizio Gucci's Family Is 'Truly Disappointed' in the Film, Especially Al Pacino
"Father, son, and House of Gucci," Lady Gaga's Patrizia Reggiani says in Ridley Scott's film House of Gucci. The movie features big names like Gaga, Adam Driver, and Al Pacino. It tells the story of the 1995 murder-for-hire of Maurizio Gucci, including the conviction and trial of his ex-wife. Neither Reggiani nor the great-grandchildren of Guccio Gucci are happy with the film, and there are a few reasons why.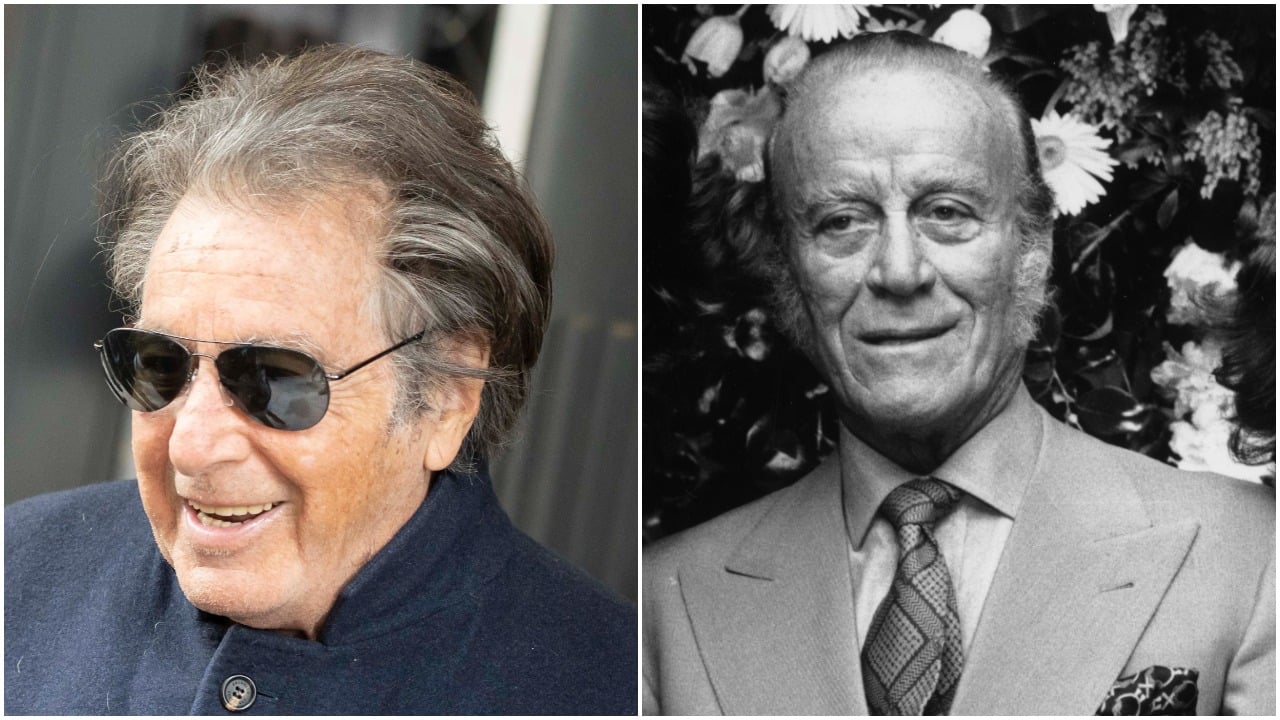 Gucci family is 'disappointed' in Ridley Scott for 'stealing' their identities 'to make a profit' 
House of Gucci has yet to be released in theaters, but the Gucci family has been talking about it since pre-production. "We are truly disappointed," Patrizia Gucci, the second cousin of the late Maurizio Gucci, told The Associated Press in April 2021.
"They are stealing the identity of our family to make a profit, to increase the income of the Hollywood system. Our family has an identity, privacy. We can talk about everything. but there is a borderline that cannot be crossed."
The movie is based on Patrizia Gucci's 2015 book Gucci, The True Story of a Successful Dynasty, so she reached out to Ridley Scott and his team for clarity. Ultimately, she never heard back. 
Al Pacino in 'House of Gucci' is 'really ugly' according to Aldo Gucci's granddaughter
Patrizia Gucci's disappointment spans all aspects of House of Gucci, from the story to the actors hired to retell it. She especially has a problem with Pacino, who portrays her grandfather in the movie. 
Pacino plays Aldo Gucci in Scott's film. Patrizia remembers her grandfather as the expert salesman responsible for the brand's VIP clientele and global reach. "[He] was a very handsome man, like all the Guccis, and very tall, with blue eyes and very elegant," Patrizia tells The Associated Press. 
"He is being played by Al Pacino, who is not very tall already," she adds. "This photo shows him as fat, short, with sideburns, really ugly. Shameful because he doesn't resemble him at all."
Patrizia Reggiani is 'annoyed' with Lady Gaga, who didn't want to meet her
It's not just the Gucci family who are upset with House of Gucci. Patrizia Reggiani is also upset about aspects of the film. 
"I am rather annoyed at the fact that Lady Gaga is playing me in [House of Gucci] without having had the consideration and sensibility to come and meet me," Reggiani told Italy's ANSA news. She pointed out how she won't be making any money from the movie based on her conviction and trial. "I think it is not right that I wasn't contacted," the former Gucci said. "And I say this with all the sympathy and appreciation that I have for her."
Instead of contacting Reggiani directly, Gaga took a different approach to character study. The pop star combed over articles and videos of Reggiani to approach the role with a "journalistic spirit." 
"I only felt that I could truly do this story justice if I approached it with the eye of a curious woman who was interested in possessing a journalistic spirit," Lady Gaga told British Vogue. In this way, she felt she could "read between the lines of what was happening in the film's scenes." 
"Meaning that nobody was going to tell me who Patrizia Gucci was," Gaga added. "Not even Patrizia Gucci."
See House of Gucci in theaters beginning Nov. 24, 2021.