'House Party' and Our 5 Favorite Movie Dance-Offs
Some movies make you laugh, and others make you cry. But movies that make fans want to bust a move are a rarity. With that in mind, here's the video playlist for our five favorite big-screen dance-offs.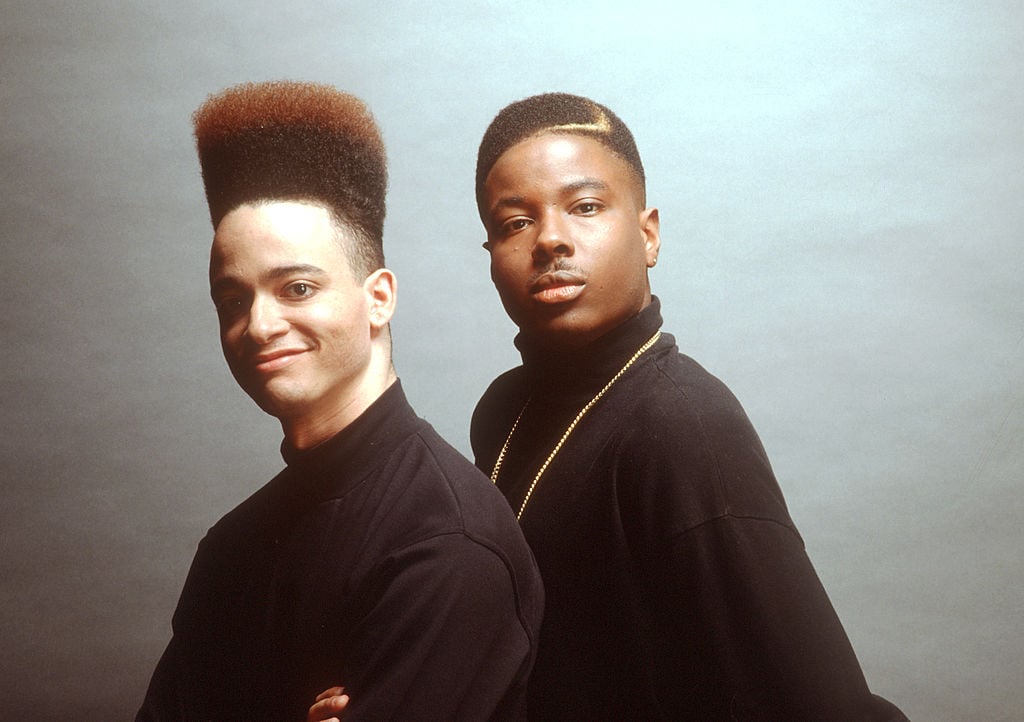 What is a dance-off?
A dance-off, or dance battle, is a plot device that allows characters to engage in toe-to-toe confrontations, usually without violence. In many cases, the battle dancers are attempting to resolve conflicts, demonstrate fortitude, diffuse underlying tensions, win a formal competition, or simply secure bragging rights.
In a dance-off, the participants take turns displaying their best choreography, which becomes increasingly elaborate as the battle progresses. In the end, a winner is either determined by audience response or crowned by default when an opponent runs out of moves.
Dance-offs can be integrated into many genres of film. Sometimes they exist within movie musicals with singing and dancing characters throughout. In movies that do not follow the formula of a classic musical, dance battles can exist as one-off scenes that support a plot point.
Other times the plot of a movie can be centered entirely around dance battles. They can be executed with a serious tone or for comic relief. Regardless of the genre, method, purpose, or tone dance-offs always provide loads of entertainment.
Our favorite big-screen dance-offs
Here are our favorite cinematic dance battles, listed from retro to recent. They all stand out for dope choreography, dancers with swagger, and music that makes us groove.
'West Side Story' (1961)
West Side Story tells a tragic tale of rival gangs from different worlds. The musical introduces audiences to the Sharks and the Jets, two of the most famous on-screen dance crews in cinematic history. A remake of the film by Steven Spielberg is in the works, this time without the outdated practice of whitewashing — miscasting white actors as people of color. It is due for a December 2020 release date.
'Breakin' (1984)
Breakin' revolves around two talented street dancers, Turbo and Ozone, who strike up a friendship with a classically trained jazz dancer named Kelly. The trio swaps dance moves and they challenge other breakdancers to in-your-face dance-offs. Breakin' spawned the sequel, Breakin' 2: Electric Bugaloo.
'School Daze' (1988)
School Daze takes viewers inside the culture of Historically Black Colleges and Universities. Aside from the students' academic responsibilities, they must navigate the treacherous waters of cliques, clubs, fraternities, and sororities. In a high-concept song and dance sequence, two rival groups of women battle it out over differing views on beauty standards. It is an entertaining vignette that causes fans to rethink social norms.
'House Party' (1990)
House Party is a comedy romp starring the charismatic rap duo, Kid 'n Play. In the film, Play throws an epic blowout when his parents are away, and Kid sneaks out of the house to join the debauchery. The film spawned quotable catchphrases, a def rap battle, and an often imitated but never duplicated dance-off.
'Girls Trip' (2017)
Girls Trip is a mega-successful comedy that became an instant classic. The film inspired thousands to attend the Essence Music Festival like the characters in the movie, in hopes of capturing the fun depicted on screen. Comedy powerhouses Regina Hall, Queen Latifah, Jada Pinkett Smith, and Tiffany Haddish brought a unique flavor to an in-movie dance battle, as well as many other iconic scenes.
Read more: The 5 Greatest Lone Wolf Movies to Help Get You Through Quarantine