How a Diet of Cookies Helped Snooki Lose Weight
Nicole "Snooki" Polizzi is one of the best-known reality TV icons. She rose to fame in the late 2000s as a breakout star of MTV's Jersey Shore.
Nowadays, Snooki is no longer the same person that she was back then. Not only does she have different things going on in her life, but many fans also notice that she has lost a lot of weight.
Celebrity diets tend to be very restrictive, though Snooki managed to have found one that allowed her to enjoy sugary cookies. Read on below to learn more about how Snooki shed some pounds and what else she did to maintain the weight loss.
Snooki ate several cookies and one meal a day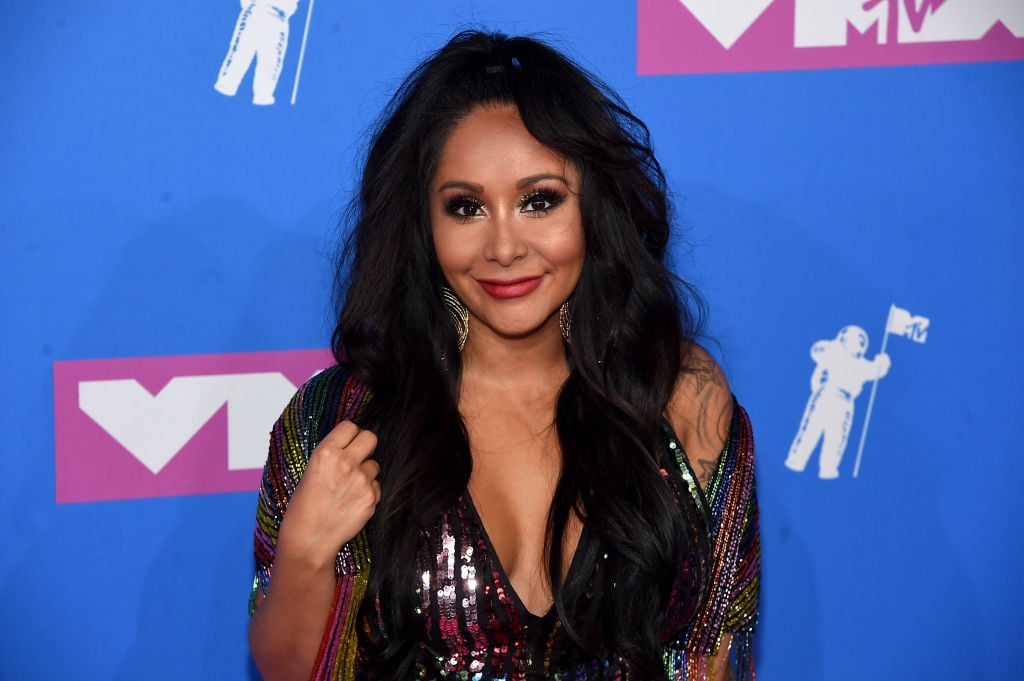 Back in 2010, Snooki revealed that she was losing weight with the Cookie Diet, an eating plan developed by Dr. Sanford Siegal.
The diet consists of eating nine specially-made cookies throughout the day and then one healthy meal for dinner. According to the Cookie Diet's website, the goal is to consume 500 calories from the cookies and then 500 to 700 more during the final meal. This adds up to 1,000 to 1,200 calories in daily caloric intake.
"I actually noticed that celebrities were taking Dr. Siegal's Cookie Diet and I thought, 'This has got to work,'" Snooki told Access Hollywood. "I eat six cookies a day and then I have like chicken for dinner, or fish."
The diet reportedly worked quite well for Snooki, and the reality star even got her mother in on it as well.
Snooki suffered from anorexia when she was younger
Snooki has been open about her struggle with anorexia when she was younger. In 2013, Snooki shared on Dancing With the Stars that she used to be a cheerleader in high school, and she often felt like she had to compete with her slimmer teammates.
"Cheerleading was my life in high school but it wasn't always easy for me," Snooki said. "There were these little girls coming up, like freshmen, who were literally, like, 70 pounds. And I was, like, my spot as a flier is going to get taken away. So I ended up starving myself. I started eating one salad a day, and then it became, like, one cracker a day, and then it became just one grape a day. And then just not eating at all for three days. It was a really, really bad time for me."
Snooki now promotes healthy eating and working out
These days, Snooki is no longer a supporter of the Cookie Diet or starving oneself for an ideal body.
In 2016, Snooki shared that she started focusing a lot on health and wellness rather than being skinny. As a result, she decided to change up her lifestyle to include a lot of healthy food throughout the day and workouts that will keep her fit and strong.
Snooki said in an interview with The Cut: "Everyone works out to be skinny. Everyone should work out to be strong… I want abs, biceps, and big muscly legs, that's my goal… Ever since I became a mom and saw all these strong, fit moms at the gym, it was inspirational. Skinny isn't really 'in' anymore."
In fact, Snooki also released a book called Strong Is the New Sexy: My Kickass Story on Getting My "Formula for Fierce", where she went into details about how she transformed her life and body.
What Snooki has been up to these days
In 2014, Snooki tied the knot with Jionni LaValle, and the couple has three kids: Lorenzo (b. 2012), Giovanna (b. 2014), and Angelo (b. 2019).
Since 2018, Snooki has also been appearing on the reunion show Jersey Shore: Family Vacation. However, Snooki announced in 2018 that she was leaving the series because it was no longer representative of her lifestyle.