How a Former Co-Host at 'The View' Got Caught Up in Tupac Shakur Dating Rumors
When you run down the biggest blow-ups on The View, you can usually trace them back to on-air debates. That was the case when Elisabeth Hasselbeck said she was quitting in 2006. (It followed a heated discussion about birth control.)
Rosie O'Donnell's dramatic first run at The View also featured a number of controversies you can trace back to "Hot Topics." (O'Donnell's takes on the Iraq War, the Catholic Church, and George W. Bush enraged various groups.)
But as far as tabloid gossip about cast members' affairs goes, The View never really had that problem. Over the years, most of the co-hosts have either been married (Hasselbeck, Meredith Vieira, Joy Behar) or older and securely single (Whoopi Goldberg, Barbara Walters).
Rosie Perez, who had a very short run on the show (2014-15), found herself in another type of common View rumor — the "Will she be fired?" type — that fans know well. But in the '90s Perez truly ran the gauntlet when she was rumored to be dating rapper Tupac Shakur.
Tupac accompanied Rosie Perez to the Soul Train Music Awards in '93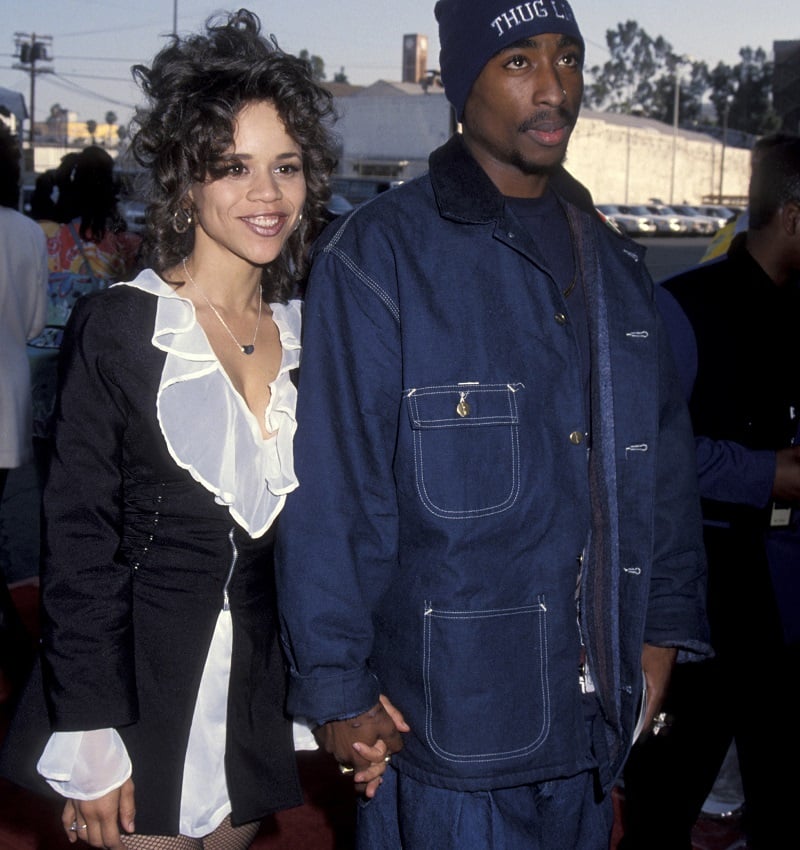 It was no surprise that people assumed Perez and Tupac were dating. After all, the two appeared together holding hands on the red carpet at the Soul Train Music Awards in 1993. And the gesture (i.e., the hand-holding) was meant to spark those rumors.
"Everyone thought we were having sex," Perez told Wendy Williams in 2014. "[But] we weren't." As Perez told it, she was about to leave for the awards event when her date (someone in the music industry) stood her up. While Perez was dealing with that, she heard from her friend, Tupac.
Tupac could tell she was distraught and asked Perez why she was crying. After she explained, he told her what happened. "Forget that motherf*cker," Perez recalled Tupac telling her. "Let's go up there — I'll be your date. He's gonna be so jealous."
Perez said they smoked some marijuana in the limo on the way there, so she was "so stoned and so scared" once they hit the red carpet. "Don't worry — I got you," she recalled Tupac telling her. And that's when he gave her his hand to hold (and when all the pictures got snapped).
Perez said she hooked Tupac up with Madonna that night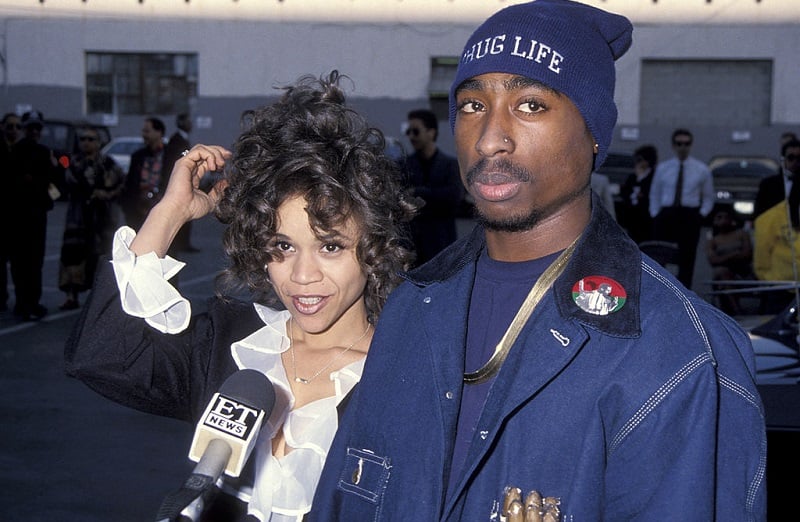 While at the Soul Train awards, Perez found herself getting dirty looks from several women in the audience. "I didn't realize he was sleeping with half the women in the industry!" she told Williams. But Madonna seemed to realize they were just friends.
At some point, Madonna approached Perez and asked if she'd set her (Madonna) up with Tupac. When she mentioned it to Tupac, he said he'd be happy to spend some time with the Material Girl. (According to Perez, Madonna's fling with Tupac began that same night.)
So Tupac's plan to make Rosie's original awards date jealous probably worked. (The women at the event certainly believed they were together.) And Perez made it worth Tupac's while by setting him up with another heavyweight in the music industry.
Also see: How Rosie O'Donnell Made Sure a Co-Host at 'The View' Got a Higher Salary