How a Post About Kathleen Kennedy Got a 'Star Wars' Fan Banned for Life
Over the past few years, Star Wars fandom has developed a reputation for being toxic. Fans have been accused of driving Daisy Ridley and Kelly Marie Tran off social media, and of sending The Last Jedi director Rian Johnson death threats. Now instead of reacting to news, the fandom has become its own news. 
A story has circulated on Reddit that something as benign as a birthday wish got him banned from a Star Wars forum – for good. The birthday wish was for one of Hollywood's most powerful and respected producers, Kathleen Kennedy, who has faced praise and scorn for her handling of the Disney Star Wars movies.
What has Kathleen Kennedy done?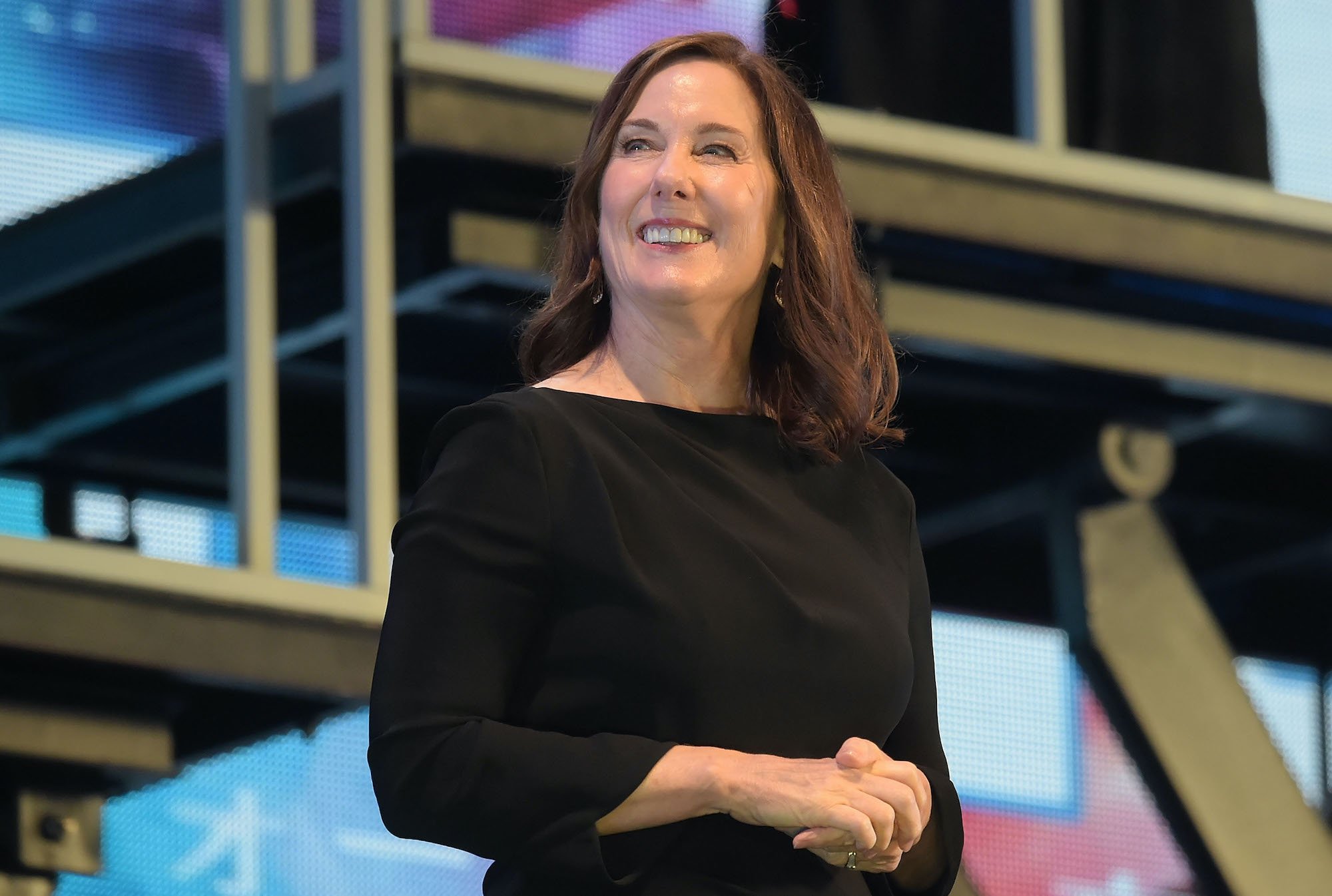 Kathleen Kennedy gained fame largely through her collaborations with Steven Spielberg. Her first solo credit as a producer was a big one – E.T.: The Extra Terrestrial. That was not only the biggest hit of 1982, but one of the biggest box office hits of the 1980s, if not the biggest.
After she joined forces with her husband Frank Marshall, the pair produced in some capacity everything from Indiana Jones movies to the Back to the Future trilogy to the animated series Tiny Toon Adventures and Animaniacs. 
With the Best Picture Academy Award being in the producer's name, Kennedy has received eight nominations in that category: E.T., The Color Purple, The Sixth Sense, Seabiscuit, Munich, "The Curious Case of Benjamin Button, War Horse and Lincoln. In 2019, she received the Academy's Irving Thalberg award.
When George Lucas sold Lucasfilm to Disney, Kennedy became the head of Lucasfilm, and she has produced every Disney Star Wars movie: the sequel trilogy of The Force Awakens, The Last Jedi and The Rise of Skywalker, plus the Star Wars stories Rogue One and Solo.
While the movies have been well-liked by the general public, some Star Wars fans disdain Kennedy for what they say is her tarnishing of the Star Wars legacy. 
Did a birthday wish really result in a ban? 
It's telling when the Reddit thread about a ban related to Kathleen Kennedy starts with the advisory, "Sorry, this post has been removed by the moderators of r/StarWarsCantina. Moderators remove posts from feeds for a variety of reasons, including keeping communities safe, civil, and true to their purpose." 
So it follows that the post is about being uncivil. The topic starter-writes. "This is Rey. She is my favorite Skywalker. I posted this to the main sub and it was removed in less than 15 minutes and then I was banned for 30 days. Maybe you guys will be a little more welcoming." 
This prompted another person to post "I was banned from the main sub for wishing Kathleen Kennedy a happy birthday lol. A lifetime ban btw. The mods there are literally insane sequel haters."
A third fan said, "the main sub has really gone to the dark side if it's gonna start actively nuking any positive or appreciation posts about the sequel trilogy. Not just having massive fan bias, but actively banning people: that's just wrong."
What will Kathleen Kennedy's legacy be for 'Star Wars'? 
As long as Reddit exists, the debate over the worth of the sequel trilogy will never cease. Some people will make the case The Last Jedi isn't as bad as people say it was. Other people will say that The Rise of Skywalker doesn't deserve its reputation. And so on. 
Kennedy's track record with Star Wars has been mixed. On the one hand, The Force Awakens is the biggest hit of all time at the US box office, even above Avengers: Endgame. That's not nothing.
On the other hand, she also produced the only Star Wars film to be a significant financial failure, Solo. Then again, George Lucas' track record could be called mixed too. Yes, he created the whole thing. But he also wrote or at least left in the immortal line: "I don't like sand." 
If nothing else., Kennedy has produced a slate of films that will keep people talking for a long time, for better or for worse. For a franchise that was essentially dormant between 1983 and 1997, that's not nothing either.