How Actress Paige Hurd Became DMX's Goddaughter
Fans and loved ones of the late rapper DMX are still grieving his death. But, they are choosing to honor the prolific rapper by recalling their fondest memories. One person close to X was his co-star turned goddaughter, Paige Hurd. The two met while filming Hurd's first feature movie and their bond extended beyond the …
Fans and loved ones of the late rapper DMX are still grieving his death. But, they are choosing to honor the prolific rapper by recalling their fondest memories. One person close to X was his co-star turned goddaughter, Paige Hurd.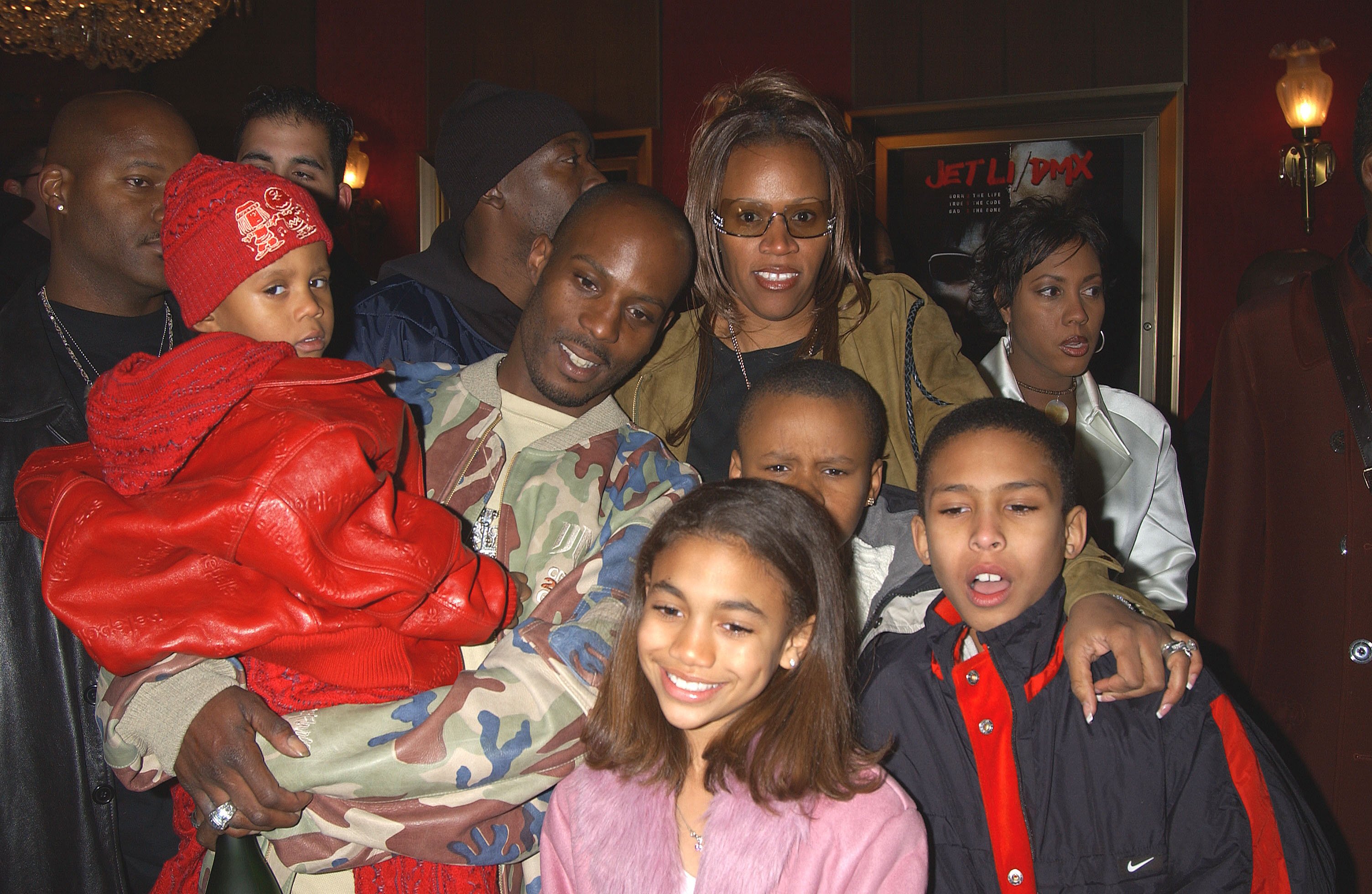 The two met while filming Hurd's first feature movie and their bond extended beyond the screen. So much so that Hurd requested X to be her godfather. 
Paige Hurd and DMX met while filming 'Cradle 2 the Grave'
Hurd and X met while filming Hurd's first feature film Cradle 2 the Grave. Hurd stars as Vanessa Fait, the daughter of X's character Anthony Fait. Gabrielle Union and Jet Li also starred in the film.
Related: DMX Shares Wild Story of Rapping for Lyor Cohen With Wired Jaw
The story follows Anthony, a jewelry heist, who steals the wrong set of diamonds. His daughter is kidnapped as a result, leaving Anthony and his associates on a quest to find her before it's too late.
Cradle 2 the Grave was released in February 2003. An accompanying soundtrack was also released the same year. 
The young starlet says she created her own set of godparents
While most children are appointed godparents at birth, Hurd reveals she actually appointed X and his then-wife Tashera Simmons as her godparents. 
"I'm probably one of the only children in history who has created and made her own godparents – My parents didn't choose, I chose them," Hurd said at DMX's funeral with a laugh.
Luckily, her parents were accepting and Hurd spent much personal time with the Simmons family. Hurd lovingly refers to X as "pops."
Paige Hurd and DMX remained close until the rapper's death
X supported Hurd as she grew into a young woman and continued acting, even spending time with her during filming for her role on the Starz drama Power Book II. Hurd even has a tattoo in X's honor that she got inked a few years ago. 
She shared the special meaning of the tattoo, revealing X also has a matching one, in a December 2019 Instagram post on X's birthday. That tattoo is of lyrics from a song X wrote and in his own handwriting.
Related: Swizz Beatz's First Song Ever Was This DMX Hit Single
"We had a bond that was unmatched," she said of their relationship during her tribute to him at his funeral. "Spending summers in Arizona with the kids – in New York with my god-siblings. To being older and being outside outside…being in the club, you know, all the things that we probably shouldn't talk about at Church."
Hurd admits she hasn't fully processed X's death. "I just want to say that I love him so much. I don't really have many words yet because I still don't feel like this is real."
She ended her tribute by reciting the prayer from their film Cradle 2 the Grave. "When we first met, our prayer was: Angels east, angels west, north and south just do your best to guide her, watch her while she rests," she recalled. "And now, it's up to me to endure this test to love you and remember you at your best," she said of her promise to X.