How Alex Rodriguez Reportedly Feels About Jennifer Lopez's Reunion with Diddy
The Internet nearly broke on April 12 when Jennifer Lopez reconnected with her ex-boyfriend Diddy. From 1999 to 2001, the Grammy-winning stars dominated headlines and were recognized by fans and critics alike as the "it couple" before their eventual split.
Nearly 20 years after their breakup, the former flames reunited on Instagram Live to raise money for workers who are on the frontlines amid the coronavirus pandemic, which has affected nearly 2 million people around the world.
During the chat, they talked, joked and danced together, sending nostalgic fans into a tailspin. With so much attention on the moment, one might wonder: how does Lopez's fiancé, Alex Rodriguez, feel about all of this?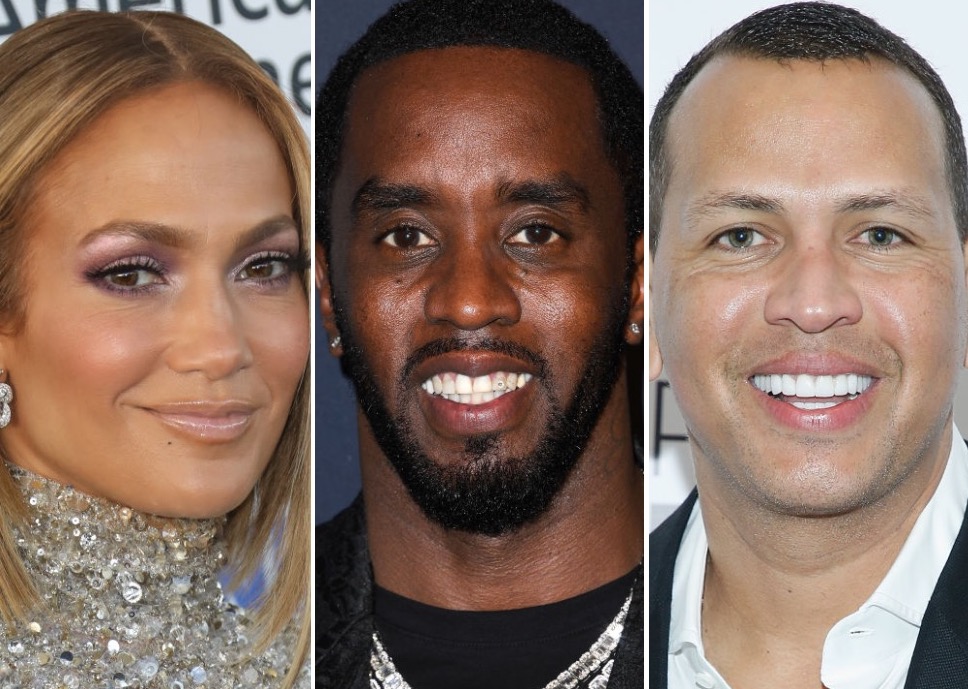 Diddy's Instagram Live with Jennifer Lopez
In case you missed it, Diddy invited many people on his Instagram Dance-A-Thon that day — from Kylie Jenner to Lizzo. But it was the moment with Lopez that really had fans talking.
After dialing into the event, Lopez and Diddy started jamming to Elvis Crespo's "Suavemente." As Diddy danced, Lopez joked, "I probably taught you that." She was joined by Rodriguez, who was seen dancing in the background at points during the program.
Alex Rodriguez's reported reaction to Jennifer Lopez's reunion with Diddy
Even though fans are gushing over the moment, a source told HollywoodLife on April 14 that Rodriguez is totally fine with it and has "no qualms about it."
"The only time there was a bit of an issue was when Diddy left a flirty comment on Jen's '10-Day Challenge' Instagram post in 2019, but he ended up apologizing for it and, since then, Diddy and Alex have been cool with each other," a second source said.
In case you forgot, Diddy posted "OMG" with a heart emoji on the photo, which saw Lopez in a bra and leggings with her chiseled abs on full display. In response to the comment, Rodriguez shot back with, "Lucky Me," creating tension among them.
But once Diddy apologized, they were able to move past it. The Bad Boy mogul even supported Lopez at one of her concerts later that year.
"Diddy went to see J.Lo's final performance of her Vegas residency back in September, and he caught up with both her and Alex. They all get along great and it's nothing but love between them at this point," the HollywoodLife source continued.
Lopez told The Breakfast Club in 2019 that Diddy has said he is a huge fan of the former MLB star — and those sentiments were returned in the Instagram Live.
"I don't think you know this — this guy right here is your biggest fan from the Bad Boy era," Lopez told Diddy of Rodriguez.
Diddy and Jennifer Lopez have come a long way
Although they were one of the hottest couples, their relationship was filled with drama — from nonstop tabloid attention to arrests. According to Lopez, it finally ended after she learned that Diddy had allegedly cheated on her.
In the years that followed, their relationship appeared to improve. They started showing more love to each other and said they were still friends. Speaking about their current relationship, the HollywoodLife source added:
"Diddy and J.Lo are good friends. They went through a lot when they dated, but now, they have bonded over being parents and have always been in touch to talk business and life. There is a mutual respect for each other and they really like each other as people. Just because it didn't work out romantically for them all those years ago, doesn't thwart them from being friends."
Aww! That, friends, is true maturity.