How an Inside Joke Between Billie Eilish and Her Brother Made It Into a Song
Billie Eilish may be one of the darkest and most subtle pop singers around today with her understated vocals, but it doesn't mean she doesn't lighten up on occasion. One track on her Grammy-winning album has a funny moment a few might not understand without some explanation. Anyone who's played Eilish's When We All Fall …
Billie Eilish may be one of the darkest and most subtle pop singers around today with her understated vocals, but it doesn't mean she doesn't lighten up on occasion. One track on her Grammy-winning album has a funny moment a few might not understand without some explanation.
Anyone who's played Eilish's When We All Fall Asleep, Where Do We Go? album will notice a bizarre intro at the beginning. The track "!!!!!!!" was probably a head-scratcher for some when initially hearing it, despite being only 14 seconds.
If listening carefully, Eilish and her brother reference Invisalign, which became a wraparound inside joke for the album.
Breaking the dark mood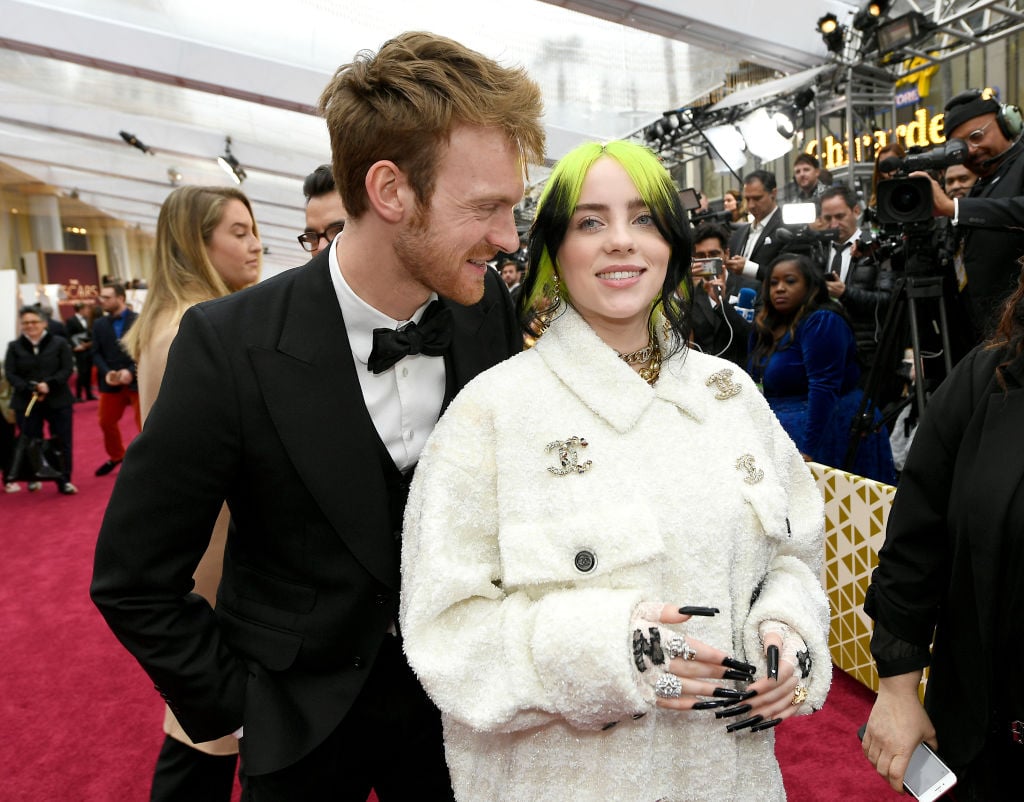 It doesn't have to be said Eilish's album covers a lot of dark themes. Outside of all the songs being innovative, subtle, and haunting, reading the lyrics can make anyone depressed at the details. The album covers death and a lot of other fateful subjects from the turbulent perspective of troubled young adults.
Maybe some would consider that a little bit too emo for our times when fun pop is making a comeback. Eilish's co-producer brother, FINNEAS, was reportedly concerned about how dark the album was to a point where he wanted to include something lighter, no matter how brief.
During his recording sessions with his sister, he'd frequently record her taking out an Invisalign orthodontic aligner she's been wearing for a while. When she takes it out, it creates a unique popping sound, something they both thought could create a great way to kick the album off with a laugh.
And so they did, without giving any context to those not aware.
How many listeners got the joke from the beginning?
FINNEAS compared the Invisalign popping sound to Lil Wayne's famous flicking sound when lighting up a blunt during recording sessions. However, using dental sounds now becomes a slight poke at that whole idea.
Billie Eilish makes a quip in the opening 14-second track saying popping out her dental aligner will become the entire album. Yes, it's a bit of a strange way to open an album, even if it does lighten things up a little from the get-go. Hearing all the songs afterward might not feel quite so serious knowing Eilish and her brother had their tongue firmly in cheek.
One can certainly assume this as well when seeing the videos for a lot of those bleak songs. Anyone who's seen the video for bad guy alone would know it's both lurid and hilarious at the same time.
Is it possible Billie Eilish is halfway parodying emo songs, or just adeptly balancing the light with the dark?
Adding the joke at the beginning does heighten the drama in the songs
No one can ever say comedy and tragedy are too far apart from one another. A lot of arguments have occurred over this for decades, with the two sometimes overlapping in more than a few movies, books, and songs.
Eilish and FINNEAS' production goal was to place something halfway amusing at the beginning to make the drama of the songs stand out. There isn't a doubt it worked rather than having the "!!!!!!!" track at the end. Ending with the track goodbye gives a lot more poignancy with its feelings of loss, offering a polar opposite stance from where it began.
As a whole, it makes for an interesting work of art and enough to award it Best Album at the Grammy Awards. In fifty years, everyone will finally realize inside dental jokes anchored one of the best vocal albums of the 2020s.