How Are Cast Members From Mexican Dynasties Linked to Kyle Richards From 'RHOBH?'
How Are Cast Members From Mexican Dynasties Linked to Kyle Richards From 'RHOBH?'
Bravo's Mexican Dynasties exploded onto the small screen this week and already viewers can't get enough. "4 minutes and 54 seconds in and I'm in love #MexicanDynasties," one person wrote on Twitter.
Bravo's newest show, Mexican Dynasties follows three wealthy Mexican families and their misadventures, a la Real Housewives. "Connected to each other through a string of personal and professional relationships going back decades, the Allendes, the Bessudos and the Madrazos have Mexico City and all of its offerings in the palms of their hands," according to the show description. "With both humor and heart, they challenge stereotypes, raise a few eyebrows and proudly showcase their over-the-top lifestyles."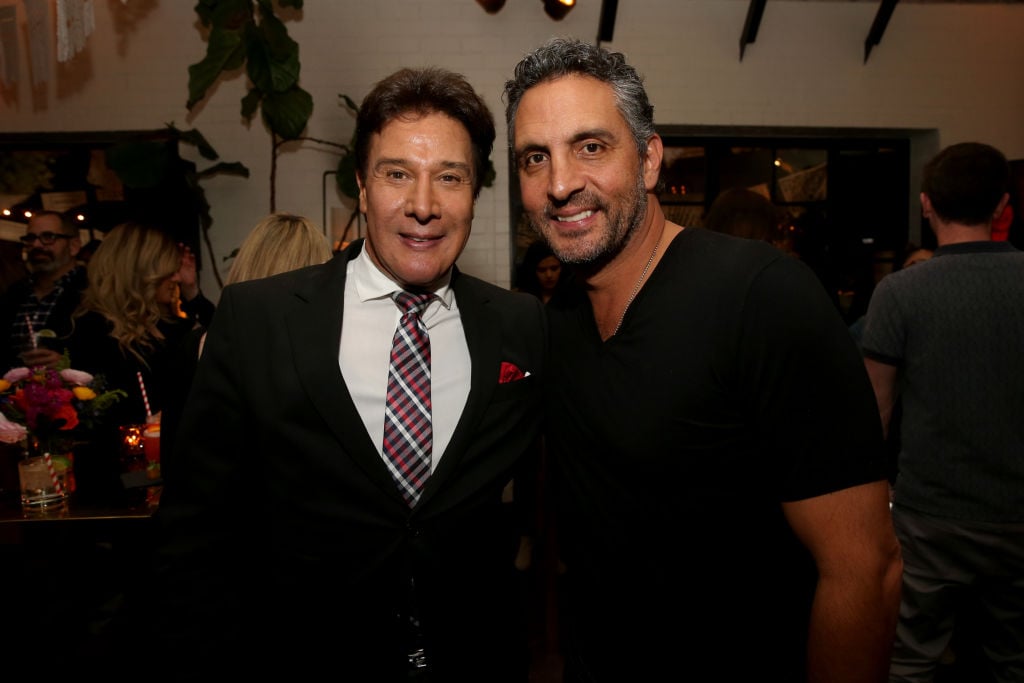 The show's description sounds juicy enough, but Bravo always finds a way to link shows for even more drama. How are some cast members linked to The Real Housewives of Beverly Hills?
There is usually a connection
Bravo has an uncanny way of linking reality programming. When the network launched Vanderpump Rules, producers used Lisa Vanderpump from RHOBH as the springboard. Vanderpump brings friends from the RHOBH to her restaurant SUR, which becomes the backdrop for Vanderpump Rules.
Viewers get to know future Vanderpump Rules cast members during the episode, which allows for a nice transition into the millennial drama series. Bravo also leveraged Vanderpump Rules to introduce another series, Summer House. The SUR women took a vacation to the Hamptons where they met up with the new cast of Summer House. Trailer for season 3 of Summer House shows a reunion with cast members from the two shows.
Plus, cast members are typically connected. Even if only indirectly. New Real Housewives are usually introduced through one cast member. For instance, Lisa Rinna and Kyle Richards both knew the newest Beverly Hills cast member, Denise Richards for years.
What is the connection to Mexican Dynasties?
Although the connection is not on the show, Kyle Richards' husband Mauricio Umansky is cousins with a cast member, Bravo's The Daily Dish reports. Mexican Dynasties cast member Doris Bessudo is cousins with Umansky.
According to her bio on Bravo, "Doris Bessudo owns a successful, female-led public relations and media company that allows her to manage her famous fashionista mother Raquel Bessudo's career. A proud and protective mother to two children and wife to her husband Jorge, Doris resides in Beverly Hills and pays regular visits to her beloved Mexico City."
Bessudo's mother Raquel is a glamorous television show host. She's considered to be the "Grand Dame of Beauty" in Mexico, according to her bio. Mother and daughter spend time together on the show, mourning the passing of the family patriarch, Leon who passed away earlier in the year.
Check out The Cheat Sheet on Facebook!