How Are Soap Operas Filming With Social Distancing Measures in Place?
When the coronavirus (COVID-19) pandemic hit in mid-March, many TV shows and movies stopped filming. However, productions are beginning to pick back up, and soap operas are leading the way for a new era of socially-distanced shoots.
Since most TV shows involve actors and crew members being in close proximity to each other, a lot of fans might be wondering: How exactly are soap operas filming scenes while still following social distancing guidelines? Here are some secrets that have been revealed.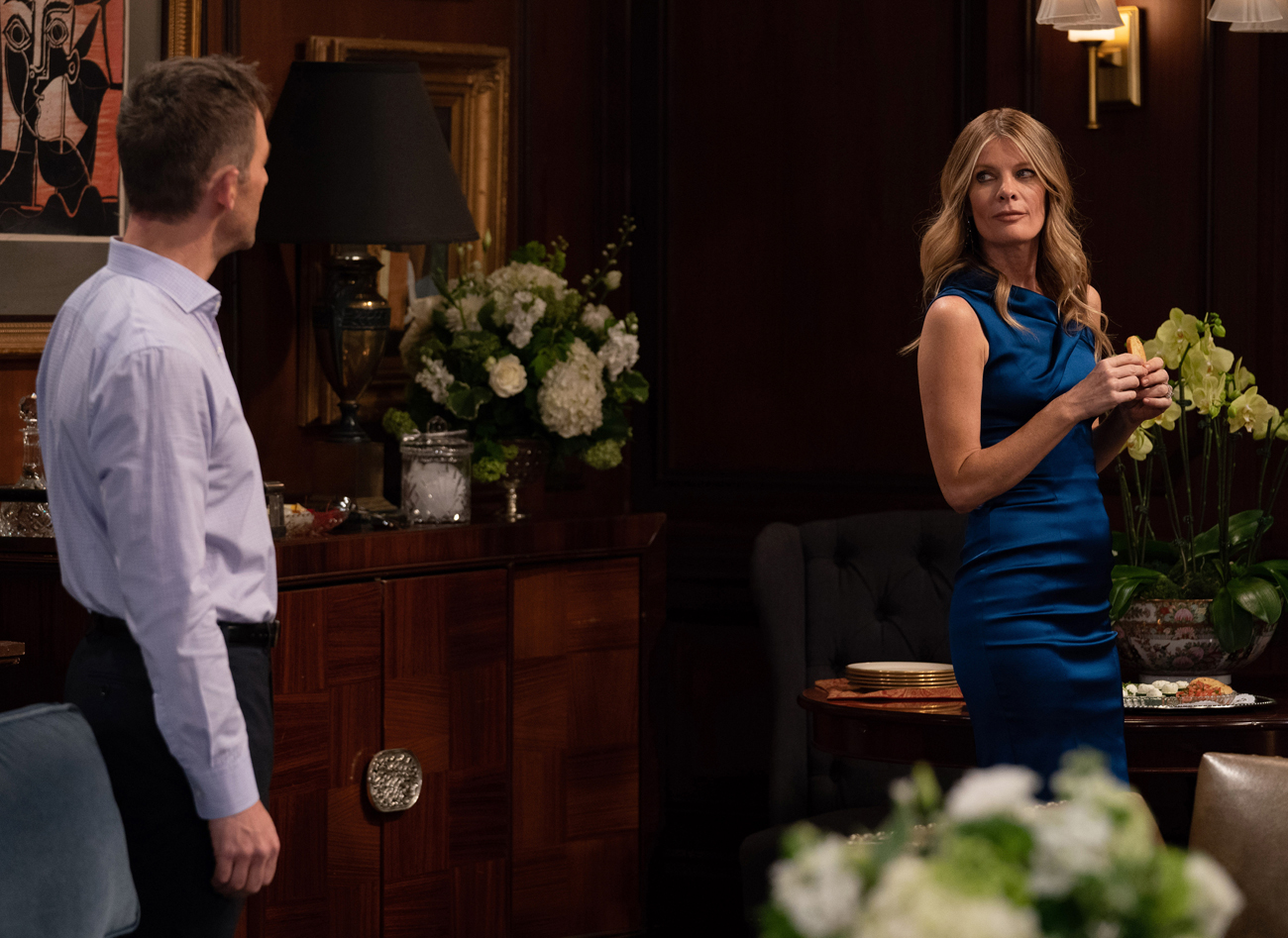 Soap operas use blow-up dolls to film love scenes
Love scenes are an integral part of the soap world; many fans often excitedly follow story lines to see who is coupling up with whom. However, studios now have to rethink the way they are filming these intimate scenes in order for actors to properly social distance.
As reported by Forbes, producer Bradley Bell of The Bold and the Beautiful shared a few genius tips and tricks that his set employs. For example, instead of having actors be present in a scene together, one actor can film with a blow-up doll.
"We have some life-like blow up dolls that have been sitting around here for the past 15 years, that we've used for various other stories — (like) when people were presumed dead," Bell said. "We're dusting off the dolls and putting new wigs and make-up on them and they'll be featured in love scenes."
Sometimes an actor's significant other can join the scene
In some instances where dolls do not cut it, actors may also be asked to film with their real-life significant others.
"They're body doubles that we're using in the intimate scenes, in hospitals and wherever people are close to one another," Bell explained, according to Soap Opera Digest. "Very often we're shooting one actor alone with the double. And then we shoot one side of the scene and then we take that actor out and bring the other side in. When you edit it together it's very effective."
An example of this trick in use was when The Bold and the Beautiful's Katrina Bowden (Flo Fulton) filmed a scene with her husband, Ben Jorgensen, acting as a double for Flo's on-screen love interest, Wyatt Spencer.
"[Jorgensen] was great," Bell said. "He is very close to the same build, same hair color and look as Darin Brooks [Wyatt]. When you dress him up in matching wardrobe and shoot over his back shoulder, it's virtually impossible to tell them apart. You'll never know the difference."
Cast and crew are tested regularly for COVID-19
In order to make sure everyone on set is as safe as possible, regular COVID-19 testing is also employed for the cast and crew. Additionally, other measures are in place to promote health and safety.
As told by Fortune about the set of The Bold and the Beautiful, "Cast and crew are tested weekly for coronavirus, with temperatures taken daily when they arrive at the studio and again on the set. They answer health screening questions and are given a mask and sometimes a face shield, along with a small bin for scripts, water and hair and makeup brushes to be kept from contact with others."
Social distancing is not always possible
Ideally, everyone on set should be practicing social distancing at all times. However, Duncan Crabtree-Ireland, an executive at the screen actors union SAG-AFTRA, noted that people will sometimes have to be in close proximity to each other.
"Our members are going to have to work without any kind of protective equipment," Crabtree-Ireland said, according to Marketplace. "They're going to have to work in close physical proximity. They won't be able to observe physical distancing all the time."
In any case, experts have touted the importance of testing. Where social distancing is not possible, regular testing can help prevent a serious outbreak.
Some shows might not be able to film as many episodes as before
While social distancing measures are good for the health and safety of everyone, they do require more planning and more time filming each scene. As a result, there is a chance some shows might not be able to film as many episodes as before.
Days of Our Lives producer Ken Corday noted, as reported by Fortune, "We were producing eight, one-hour episodes a week [before the pandemic]. That's basically 40 or 50 scenes a day. That's going to be basically impossible to reopen, so to speak, at that pace. We're going to have to be more careful."