How Are Tracee Ellis Ross and Jessica Simpson Related?
When seeking a life partner, shared experiences are important, so it's only natural that A-list celebrities tend to pair off with each other. Of course, this occasionally leads to some interesting family trees.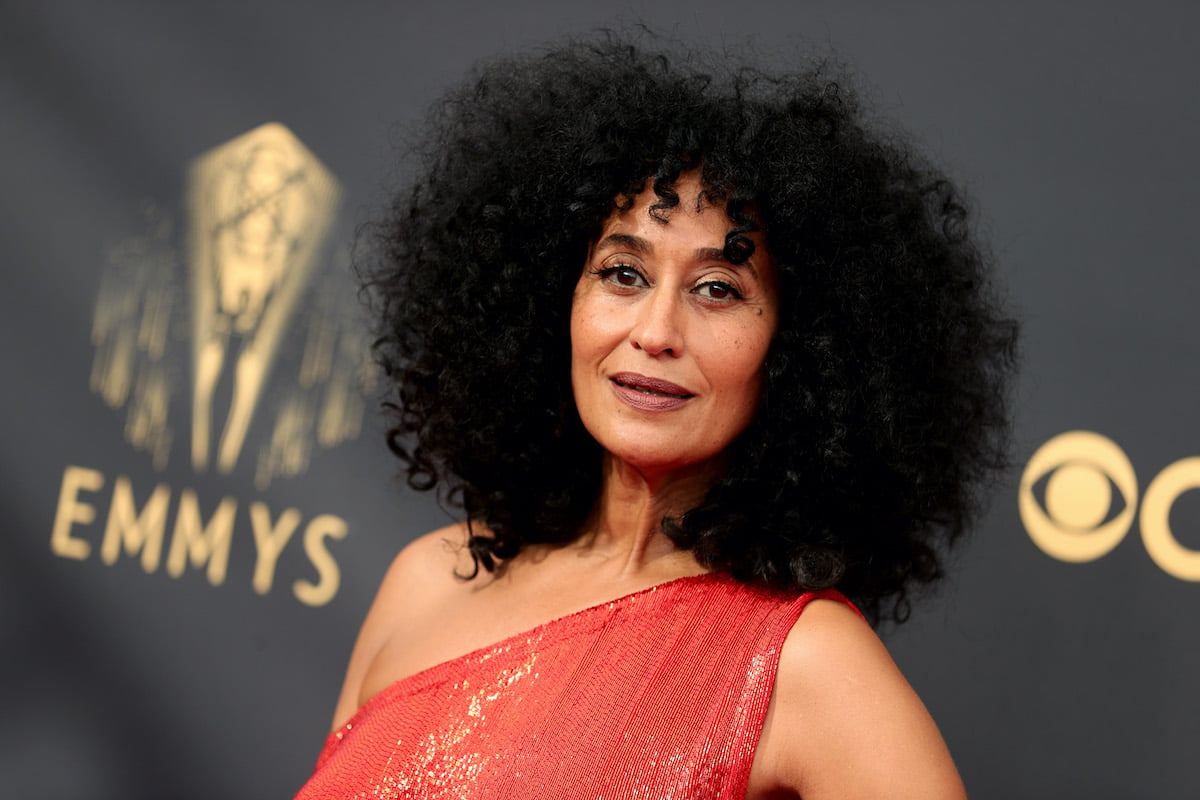 Jessica Simpson's followers may have noticed that Tracee Ellis Ross left a concerned comment on her Instagram post from a recent ski trip, and it turns out their connection goes deeper than simple friendship.
Six degrees of separation
Jessica burst onto the scene almost 20 years ago with a slightly more shy sound than her contemporary, Britney Spears. Since then, we've seen her go from under the microscope in her own docu-series about her first marriage to Nick Lachey to a quieter life with her husband Eric Johnson and their three children.
Ashlee Simpson-Ross, who is married to Tracee Ellis Ross' brother Evan Ross, followed her sister Jessica into the music industry, differentiating her sound from her sister's with a pop-punk lean. Her debut album topped the Billboard 200 albums chart in 2004, and though she has discussed new music projects in recent years, only a few singles have been released since 2008.
Actor Evan Ross, the younger son of legendary singer Diana Ross, has enjoyed success in both film and television roles. His first major role was in 2006's ATL alongside rapper T.I. He has since played supporting roles in several movies including the Mockingjay installments of The Hunger Games franchise. Most recently, he had a recurring spot as Angel Rivera on Fox's Star before the show was canceled in 2019.
Evan's sister Tracee has also had an illustrious career in television and film. Perhaps best known for her role in the early 2000's show Girlfriends, Tracee is now in ABC's primetime lineup as Dr. Rainbow Johnson in Black-ish. When Evan and Ashlee married in August 2014, Jessica and Tracee became in-laws.
Blended bliss
In an interview with Larry King, Ashlee shared that her first encounter with Evan's family was good, saying "Obviously [Evan's] family has been in the industry for so long, but mine's been in there for a long time and I think there was just an ease and understanding."
Meeting the parents can be intimidating for anyone, and having your boyfriend's mother be a musical icon can certainly add to the pressure, but Ashlee told King that Diana was welcoming from the beginning. "She was very warm to me right from the start … We have a good connection."
The familial ties seem to have only grown stronger, as Tracee commented on a photo from a ski trip the Simpson sisters took with their husbands. Of the four people in the photo, only Jessica was not wearing a helmet, and InStyle noticed that Tracee was quick to voice her concern, saying "@jessicasimpson pls tell me you hv on a helmet under the fluff?!!!" Evan later explained that the removal of the helmet was a temporary fashion choice for the photo. 
Building on a strong foundation
Us Weekly reports that Ashlee and Evan had known each other for almost a decade before turning their friendship into something more. They made their relationship official in the summer of 2013 and were engaged six months later in January 2014. The couple married later that year in August at Diana Ross' home in Greenwich, Connecticut.
Ashlee gave birth to the couple's first child, daughter Jagger, in July 2015. Like Jessica and Nick, they welcomed cameras into their home for a docuseries, but Ashlee and Evan only ran for six episodes before the family decided it was too much of a time commitment. The pair grew their family in October 2020 with the addition of son Ziggy. Simpson also has one child, Bronx, from her previous marriage to Fall Out Boy's Pete Wentz.