How Bachelor Nation Really Feels About Hannah Brown's Conversation With Peter Weber
For weeks leading up to the premiere, The Bachelor had been teasing a certain conversation that took place between Peter Weber and former bachelorette Hannah Brown.
Last night, we heard the first part of that conversation. Weber still has feelings for Brown and Brown regrets sending him home in Greece. But now Weber's the bachelor and the two are more confused than ever.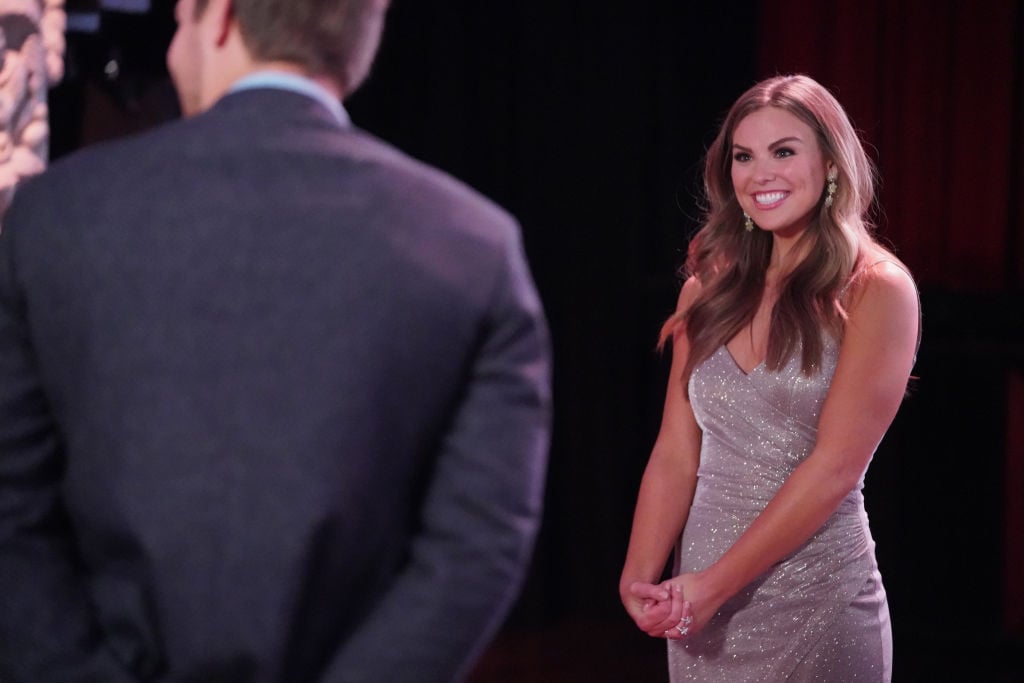 "I can't help how my heart feels. I look at her and I just don't want to stop looking at her and I want to just kiss her and just like have had all this work out. And it didn't. And I know it didn't, and I just–I feel like such a jerk because I have such an awesome group of girls here expecting to meet someone that was truly ready to have this work for them as well and I don't know," Weber said at the end of the episode.
Bachelor Nation has weighed in with their thoughts. Some fans think Brown had her chance with Weber and should move on while others want Brown and Weber to end up happily ever after together, riding into the sunset.
"We just started and it's already the most dramatic episode ever. Give me your thoughts on @hannahbrown return last night on #TheBachelor," host Chris Harrison posted on Instagram today.
What Bachelor Nation thinks of Hannah Brown's cameo on Peter Weber's season of 'The Bachelor'
Here are some of the top comments.
"hannah and peter are forever," wrote one fan.
"LOVED IT and was so sad!! They are still so into each other and belong together ❤️" wrote another.
"High key want them together ❤️" wrote another.
"I admire her courage in coming on the show & love her… but I think she could've done this before the show started to not confuse Peter," wrote one fan.
"YES YES YES🙌 I love Hannah and I think she genuinely felt heartbroken in the wya things were left and that she did not end up with Peter. Life gives you many, many chances, so please stop saying she already had her chance. 👏 people can change and take control of their own lives," commented another Instagram user.
"Hannah and Peter belong together," wrote another.
"❤️ Them I wished they would just get together and get married and have babies 👶" commented another.
"Hannah and Peter forever 😩" commented another fan.
"I liked Hannah during her season BUT she made the wrong choice and should have tried to reconcile with him prior. Time for him to have his chance and she needs to step back. Or you guys are doing it all for ratings," wrote one skeptical fan.
We'll have to wait until next week to find out what comes of Brown and Weber.
Read more: 'The Bachelorette': Why Hannah Brown Asked Tyler Cameron out for a Drink Instead of Peter Weber