How Benedict Cumberbatch Predicted The 1 Career Move That Would Change His Life Forever
Benedict Cumberbatch is an accomplished actor. In 2005 he mentioned 1 career move he wanted to make. How did his prediction change his life forever?
Benedict Cumberbatch is having a moment. Between his successful stint on BBC's Sherlock to his part in the Marvel Cinematic Universe, the English actor chooses projects that hit all the major milestones. Fandom for Cumberbatch proves there's likely no part the star can't perform well. However, there's one key move he made in 2005 that launched him into MCU history.
How did MCU launch Cumberbatch to the next level?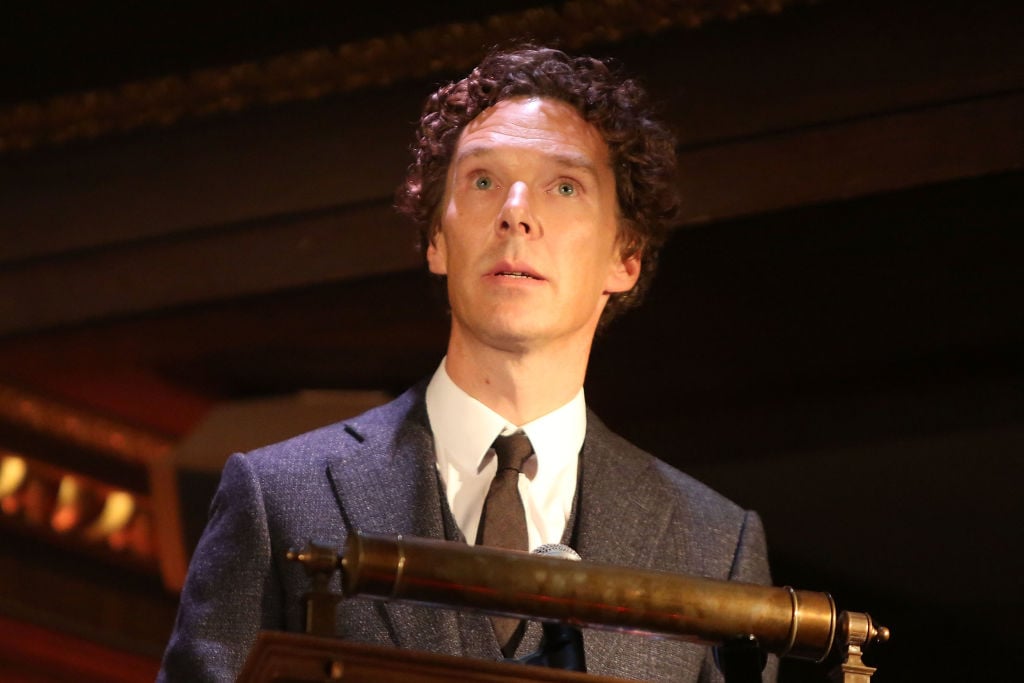 The 2016 MCU film, Doctor Strange, introduced Benedict Cumberbatch as the next unofficial member of The Avengers. There are a few variations on the original Avengers, but Cumberbatch's Doctor Stephen Strange became one of the most important characters in Thor: Ragnorok and Avengers: Infinity War, and beyond.
Before Cumberbatch donned the cloak of levitation, he found success on the 2010 smash hit, Sherlock. He played the lead, Sherlock Holmes, through 2017, with the 2013 role of villain Khan in Star Trek Into Darkness and a few other notable projects spread throughout.
Still, nothing catapulted Cumberbatch's success like that of what his part in the MCU has done. The franchise has a legacy of launching B-lost stars to the top (not that Cumberbatch was a B-list actor), opening doors to bigger, bolder projects.
What role would Cumberbatch like to do next?
Way back in 2005, Cumberbatch's career track was still on the way up. At the time, he'd only just begin transitioning from theater in England to Hollywood.
The star's previous stage credits include Frankenstein and After the Dance at the National, and Hedda Gabler but he credits his first "big break" as Regent's Park's Open Air Theatre, where he played the King of Navarre in Love's Labour Lost and Demetrius in A Midsummer Night's Dream.
"They were my first two professional roles in the theatre. Or perhaps playing Anne in Half a Sixpence at the age of nine with a very bad wig. It was the first time I realised I looked good in girls' clothes," he told previously told What's On Stage.
The BAFTA-nominated actor (for his role in Hawking) previously revealed the roles he'd love to play.
"A young Nick Drake (a folk musician) on film or telly (TV). Play-wise, Oswald from Ghosts, and Hamlet obviously. And why not Constantine (from The Seagull) as well," he said.
Years later, Cumberbatch, an accomplished theater actor, landed the Hamlet gig in 2015.
"I know it sounds wanky, but as an actor the more I do it [theater] the more I need to do it," he said. "It's very painful, but you have to do it. It's very nourishing to be onstage, I get a hell of a kick. I'm just ambitious for the work to be good; I don't strategize."
Cumberbatch also revealed he wished he'd had the chance to work with famed director, Stanley Kubrick saying, "The reason [why] would take 30,000 words — i.e. my dissertation."
What prediction did Cumberbatch make in 2005 that would come to fruition?
In that same What's On Stage interview, Cumberbatch mentioned a career move he wished he'd have taken. Funny enough, he ended up with the job a decade later.
In other interviews, Cumberbatch admitted he'd have enjoyed practicing law, but it's his answer in 2005 that actually came true.
"I'd have liked to have been a neurosurgeon," he said. "I'm thinking that because of the character in Saturday. It would have been nice to have done something useful, responsible, that required a mind-blowing skill, where something really important hangs in the balance."
The connection lies in Doctor Stephen Strange's career as a neurosurgeon before the near-fatal accident that took his ability to control his hands. When casting for Doctor Strange, the studio and director, Scott Derrickson, only had Cumberbatch in mind. He even pushed filming to suit the actor's busy schedule.
In this instance, Cumberbatch threw something into the universe, and eventually, the universe answered via MCU (thank you).
Doctor Strange and the Multiverse of Madness releases in 2021.