How Betty White Fans Plan to Honor the Late Star on Her 100th Birthday
Betty White passed away days shy of her 100th birthday, but that is not stopping the comedy icon's fans from honoring the late 'Golden Girls' star.
ARTICLE HIGHLIGHTS
Betty White passed away from natural causes days shy of her 100th birthday.
The unofficial Betty White Challenge has fans honoring the comedy legend by donating to one of her favorite causes.
White's hometown is honoring the Golden Girls star with a holiday in her name.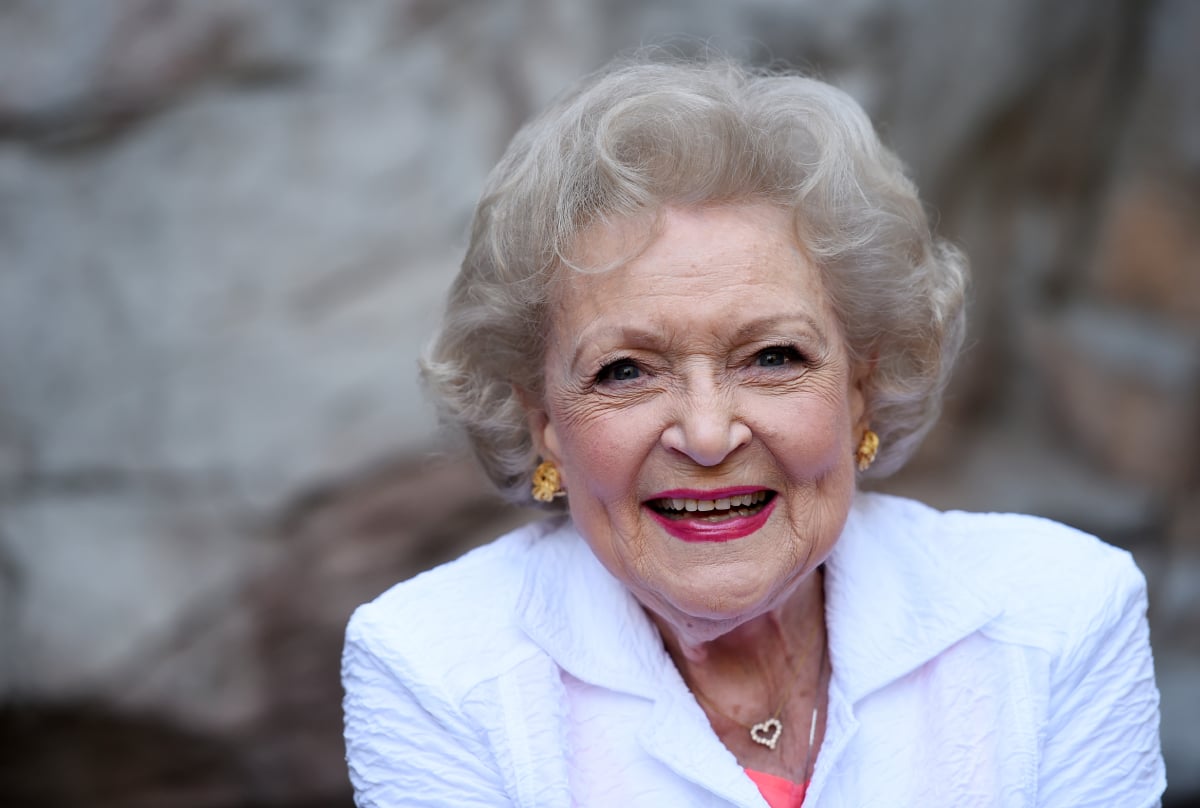 Betty White's death at the age of 99 on December 31, 2021, was a shock to family, friends, and fans. As plans for her 100th birthday celebration were already in place, the comedy icon passed away from natural causes. This won't prevent fans from honoring the late Golden Girls star, though.
White's nationwide birthday party that was scheduled to take place in theaters across the country will now be a celebration of her life. Fans on social media are planning to honor her in a special way via the #BettyWhiteChallenge. And her Illinois hometown is turning White's birthday into a holiday.
Betty White would have turned 100 years old on January 17
The news of White's death came on New Year's Eve, just a couple of weeks before she would have hit the century milestone. At the time, plans were in place for Betty White: 100 Years Young — A Celebration to happen on January 17, 2022.
It was supposed to be a special one-day-only movie event to honor White on the day that would have been her 100th birthday. In the wake of White death, the film's producers have opted to move forward with their plans. With one small change.
The special movie event gets a new title
The movie will still play as scheduled in nearly 900 movie theaters across the country. It will tell the story of her life, and feature a star-studded cast. Including Ryan Reynolds, Tina Fey, Clint Eastwood, Morgan Freeman, and Robert Redford. The only difference is the movie's title. It's now called Betty White: A Celebration, and tickets and information about the special event are available at FathomEvents.com.
"We will go forward with our plans to show the film on January 17 in hopes our film will provide a way for all who loved her to celebrate her life — and experience what made her such a national treasure," the movie's producers said in a statement, per The Miami Herald.
The unofficial Betty White Challenge aims to help one of her favorite causes
Another way that fans plan to honor White on her 100th birthday is with the unofficial #BettyWhiteChallenge. The goal of this social media event is to increase donations for one of White's favorite causes — animals.
"On Betty White's 100th birthday, January 17th, everyone should pick a local rescue or animal shelter in your area and donate just $5 in Betty White's name," reads a Facebook post. "Make her 100th birthday the movement she deserves."
The 'Golden Girls' star was a longtime animal welfare advocate
Throughout her life, White was involved with numerous animal-focused organizations. Including the Greater Los Angeles Zoo Association, the American Humane Society, Guide Dogs for the Blind, the Endangered Wolf Center, and the BraveHearts Therapeutic Riding and Educational Center.
"For nearly a century, Betty White has been a tireless and devoted animal welfare advocate and we are proud to have known her for 70 years — longer than any other supporter in our history," Dr. Robin Ganzert, American Humane president and CEO, said in a statement.
Because of her "commitment to wildlife and efforts to create a sustainable planet," White received the Smithsonian's National Zoo and Conservation Biology Institute's James Smithson Bicentennial Medal in 2017.
Betty White's hometown is honoring her with a holiday
White was born on January 17, 1922, in the Village of Oak Park, Illinois. She moved to California as an infant, but the comedy icon would often return to visit family. According to TMZ, the village will recognize January 17 as "Betty White Day" and the downtown area will be covered in cutouts of the late comedienne.
The special day will feature a memorial for community members in Oak Park where a proclamation for "Betty White Day" will be read. The small business community is also offering discounts and "Betty White Specials" to customers.
Mickey's Restaurant will be offering a special that was one of White's favorite meals — a hot dog, fries, and a diet coke. And, the Turano Bakery is making a giant birthday cake. The plan is for this to be an annual event, so White's legacy can live on.
Betty White: A Celebration will be in theaters for one-night only on January 17.