How Billie Eilish 'Accidentally' Became Famous
Since the time when Billie Eilish first came into the music scene a few years ago, fans have not been able to get enough inner music. At just 18 years old, Eilish has already accomplished more in her career than other artists do in a lifetime.
Her music and style is uniquely different, but that is what makes her so great. Many people in this world feel like they are different or "weird." But when they see this young girl who is famous for dancing to the beat of her own drum, they realize that being different is not a bad thing.
While Eilish has always liked music and any type of performing arts, she never really set out to become a famous singer. In fact, her music career happened by accident.
Billie Eilish's parents supported her creativity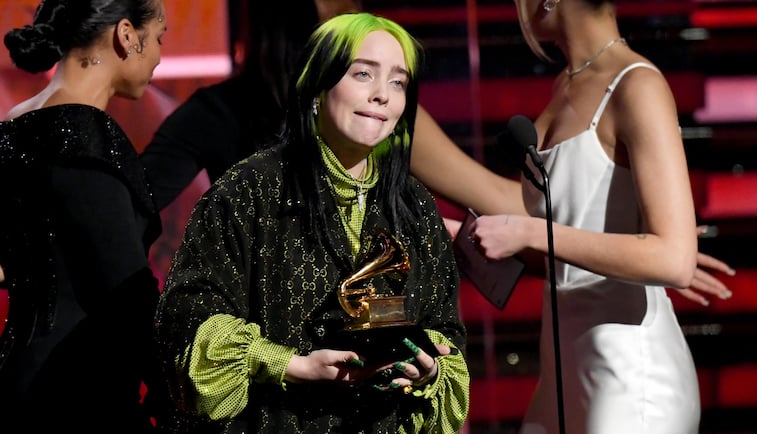 Eilish was born and raised in Los Angeles, California. She grew up in a house where art and creativity were heavily encouraged. Her mother, Maggie Baird, is a singer, songwriter, and actress. She even co-wrote and starred in the movie, Life Inside Out. She also voiced one of the characters in a popular video game entitled Mass Effect 2.
Eilish's dad, Patrick O'Connell is also in the entertainment industry. He is an actor and during his career, he has snagged roles in popular movies and TV shows like Iron Man and The West Wing. He and Eilish's older brother, Finneas O'Connell, also appeared in Baird's movie, Life Inside Out.
Early on, Eilish's parents made the decision to homeschool her and her brother. They felt that by allowing their children to study from home, their kids would be able to focus more on the arts and other areas of study that they were more interested in.
They felt that by homeschooling their kids, both Eilish and her brother would be able to develop their own skills individually and focus more on their career goals.
And considering that both Eilish and her brother have successful careers at such a young age, their parents made the right decision.
How Billie Eilish 'accidentally' became famous
Eilish loved to perform since a very young age. When she was 8 years old, she was singing in a local choir and was enrolled in a dance class. Her older brother, Finneas was also very creative and is currently a Grammy-winning songwriter, musician, and music producer
When Eilish was just thirteen years old, her dance teacher had asked her to write a song for a choreographed dance. With the help of her brother, Eilish recorded an original song called "Ocean Eyes" that she uploaded to the popular music-streaming site, SoundCloud.
Eilish had only intended for her dance teacher to hear the song, but was pleasantly surprised when she woke up the next morning and realized that her song had instantly gone viral.
Not long after that, her career really started to take off. She immediately became an internet sensation and before she knew it, she was signing record deals and touring around the world. To this day, she and her brother work together on almost all of her music and he still helps to write most of her songs.
What's next for Billie Eilish?
https://www.instagram.com/billieeilish/p/B71fy-BFAHg/caption/five-are-you-kidding
Eilish continues to be one of the most inspirational and impressive singer-songwriters of our time. She is still making music and almost every single that she records goes straight to the top of the Billboard charts.
Eilish has had a bright career so far and she has an even brighter future ahead. Throughout all of her accomplishments, the young singer is still able to stay humble and thankful.
In a recent interview, Eilish said: "People ask me what I want to have accomplished in 10 years. What I say is, I don't want to have taken all of this for granted."