How Billie Eilish Officially Made Music History
At only 17 years old, Billie Eilish has revolutionized the music industry and made history in a huge way.
With a wildly successful, chart-topping debut studio album and an upcoming world tour, Billie Eilish is on top of the world. She has over 45 million monthly listeners on Spotify and collaborated with many other wildly successful artists, like Justin Bieber and Khalid. At only 17 years old, Eilish is already one of the most successful women in the music industry.
Since her debut single "ocean eyes" went viral on SoundCloud and brought Eilish into the public eye, she has become a household name, famous for her unique music style, her trademark oversized outfits, and her bizarre music videos. The "bad guy" singer has revolutionized the music industry in more ways than one. The best part? She's only just getting started.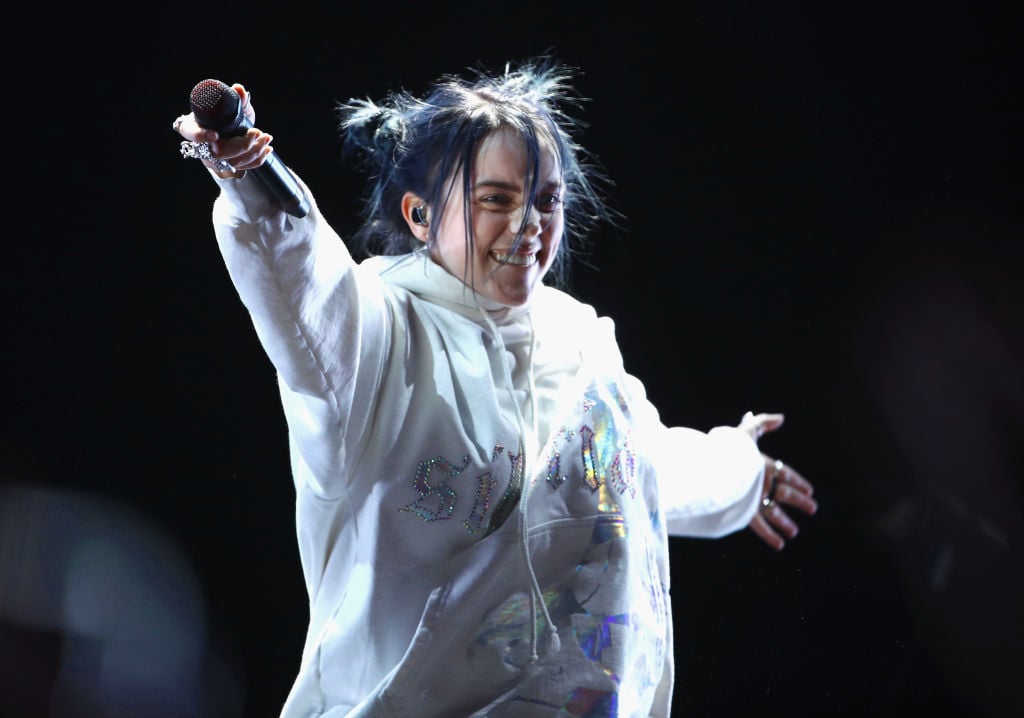 How did Billie Eilish get famous?
Billie Eilish was quite literally born into the entertainment industry. Her parents, Maggie Baird and Patrick O'Connell are both successful actors. O'Connell has appeared in many films and television shows, like Supergirl, The West Wing, and Iron Man. Baird played roles in The West Wing, The X-Files, and Charmed.
Eilish's passion for music started early on as the singer became part of the Los Angeles Children's Chorus when she was only eight years old. She started writing her own music when she was 11, inspired by her older brother, Finneas O'Connell, who had his own band.
In 2015, Eilish recorded her debut single "ocean eyes" at the age of 13. The track was actually written by Finneas O'Connell, but he felt that his younger sister would be the best to perform it. She then went on to send the track to her dance instructor who helped Eilish prepare a dance routine for the song. After Eilish uploaded the track on SoundCloud, "ocean eyes" went absolutely viral overnight, attracting over 1,000 hits by the following morning. The song currently has over 19 million plays on Spotify.
"I was just sitting in Starbucks, and we had put the song out in the middle of the night the night before, and Finneas called me and he was like "Dude, we got 1,000 listens," said Eilish during an interview with Junkee, "That was such a big deal at the time, even though 1,000 is basically nothing compared to everything else in the world. But at the time it was a huge deal. We just thought we made it. And then it just kept growing, and then it got really big."
In Nov. 2016, Eilish officially signed a contract with Darkroom and Interscope Records, uploaded a music video of herself dancing to "ocean eyes", and re-released the track. The song went platinum and earned a spot as No. 84 on Billboard's "Hot 100" during the summer of 2019. Seven new singles and a debut EP later and Billie Eilish was officially an up and coming musical sensation.
"Everything came to me at once," said Eilish in an interview with Billboard, "I just beamed [with] joy."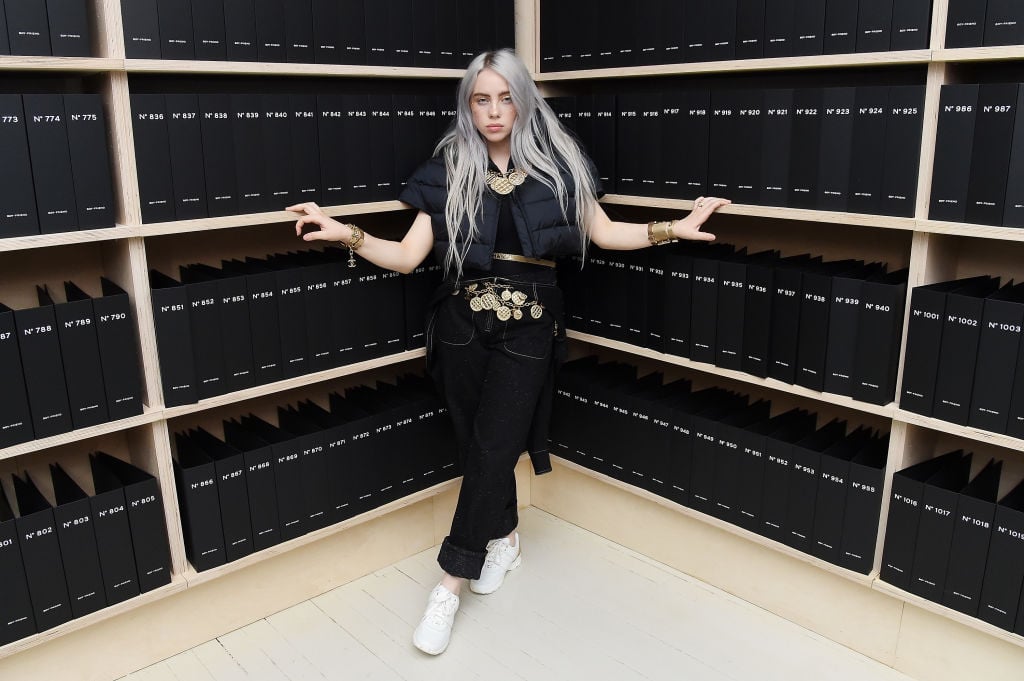 Billie Eilish broke a major record
During the spring of 2019, Billie Eilish broke a major record in the music industry. The release and critical success of her first studio album, When We All Fall Asleep, Where Do We Go? as well as her catchy single "bad guy" put Eilish on the No. 1 spot of the Billboard "200" in addition to the No. 1 spot on the U.K. Albums Chart. This officially made Eilish the first artist born during the 2000s to have a chart-topping album in the U.S. and the youngest female musician to ever reach the No. 1 slot on the U.K. charts. Eilish's success didn't stop there, however.
After the debut of When We All Fall Asleep, Where Do We Go?, Eilish hit yet another huge milestone for music. She broke the record for the highest number of Billboard's chart-topping tracks from a female musician, with 14 of her singles making an appearance on Billboard's Hot 100 chart.
What's next for Billie Eilish?
From the success of her first studio album, it's easy to say that Billie Eilish has a bright career in music ahead of her. She has even been referred to as "the next Nirvana" by Foo Fighters' Dave Grohl. So, what's next for the budding singer and songwriter?
Billie Eilish recently performed as a musical guest on Saturday Night Live, delivering a psychedelic, mind-bending performance of her hit single "bad guy" where she appeared to be walking on the walls and ceiling of the stage. will be embarking on a world tour beginning in March 2020. The tour will kick off in Miami and conclude with two final shows in London.
By making such an impact on the music industry for women and young musicians, Billie Eilish has effectively proven that age is just a number after all.