How Blake Shelton and Gwen Stefani Found Their Happy Ending After Major Heartbreak
Blake Shelton and Gwen Stefani tied the knot over the July 4th weekend and are officially husband and wife. The duo got married in an intimate ceremony at Shelton's Oklahoma ranch in front of 40 guests after nearly six years of dating.
Fans are thrilled that Shelton and Stefani finally got their happy ending after they both endured major heartbreak.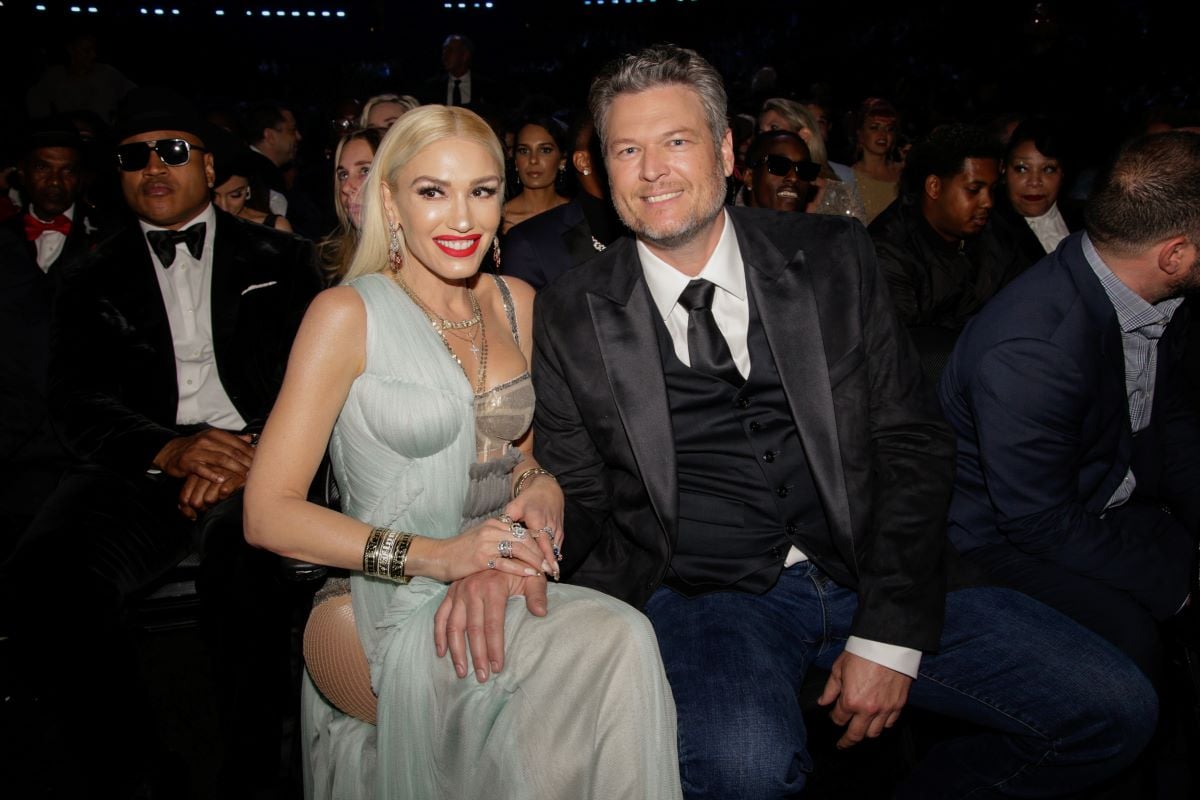 Blake Shelton met Gwen Stefani on 'The Voice'
Stefani and Shelton first met back in 2014 during the No Doubt frontwoman's first appearance as a coach on The Voice. At the time, she was married to Bush singer Gavin Rossdale and he was married to Miranda Lambert.
Even though Shelton had been on the show since season 1 and had a country music career filled with hits, Stefani told Andy Cohen in 2019 that she had no idea who Shelton was.
"I can't imagine before, I didn't even know he existed, like before the show," Stefani admitted. "I didn't even know he was a human being on this planet, and I didn't know much about country…. He is literally a country jukebox. He knows every single song forever, he's incredible like that. But I just love that we're so from different genres."
They went through divorces at the same time
Not long after Shelton and Stefani met, their respective marriages started to unravel. Shelton secretly divorced Lambert in the spring of 2015 after four years of marriage and some alleged infidelity.
Meanwhile, Stefani discovered that Rossdale had been cheating on her with the family's nanny. This led to Stefani filing for divorce after 13 years of marriage and three children — Kingston, 15, Zuma, 13, and Apollo, 7.
Shelton and Stefani ended up turning to each other for comfort while going through their difficult breakups.
"Gwen saved my life. Who else on earth could understand going through a high-profile divorce from another musician? You can't even imagine the similarities in our divorces," Shelton told The Huffington Post.
Gwen Stefani cried after hearing Blake Shelton's divorce announcement
Shelton says he will never forget the day that he announced his divorce from Lambert to the cast of The Voice. He says that he looked over at Stefani — who he didn't really know at the time — and she had "huge tears in her eyes."
"I thought, 'Wow, she feels super bad for me!'" Shelton recalled.
It wasn't until Stefani later pulled him aside and revealed her own divorce that Shelton understood the reason behind his future wife's tears.
RELATED: When Gwen Stefani Said 'Yes' to Blake Shelton She Was Kind of Still Married to Gavin Rossdale
"I thought it was going to be another one of those things-are-going-to-be-OK talks," he confessed. "She didn't tell me much, because we didn't know each other at the time, but she said, 'I'm going through something very similar to what you're going through. I understand. And I hate it.'"
That was the day their bond started
Shelton says that day is when his friendship and bond with Stefani started. Things quickly blossomed into checking in on each other via email.
"It went from that, to checking in on each other once a week through email — 'This s–t happened to me, what happened to you?' — to maybe three times a week, then every day, to 'Hey, here's my phone number if you ever want to text,'" Shelton explained.
He says that the next thing he knew, he was waking up and Stefani was all he cared about. And, he was wondering if she felt the same way about him.
Blake Shelton and Gwen Stefani saved each other
Of course, Stefani did feel the same way. Six years later, they've finally gotten their happy ending. But it wasn't easy. Shelton says that when he met Stefani he was "at rock bottom, in the middle of hell."
The Sweet Escape singer agrees, saying that the day she found those racy texts and pics on Rossdale's phone was the "beginning of hell." However, she says that Shelton saved her life.
RELATED: Gwen Stefani and Blake Shelton Were Originally Told They Were 'Not Going to Work' By 1 of Her Oldest Friends
"We are just having the time of our lives and we never expected this late in our lives, so we're just trying to savor every moment together," Stefani said.