How Blake Shelton Impressed Gwen Stefani's Family on Their First Visit in Oklahoma
The Voice brought Blake Shelton and Gwen Stefani together. It was surprising to many because they both were dealing with divorces. Fans also couldn't help but notice they are so different.
Over the years, they started enjoying similar music. They also have been spending time together at the same places. However, it was all a big adjustment for them.
Find what Shelton did that really impressed Stefani and her family when they first visited Oklahoma. Also, find out more about what Stefani does when she visits there.
Gwen Stefani sometimes spends time with Blake Shelton in Oklahoma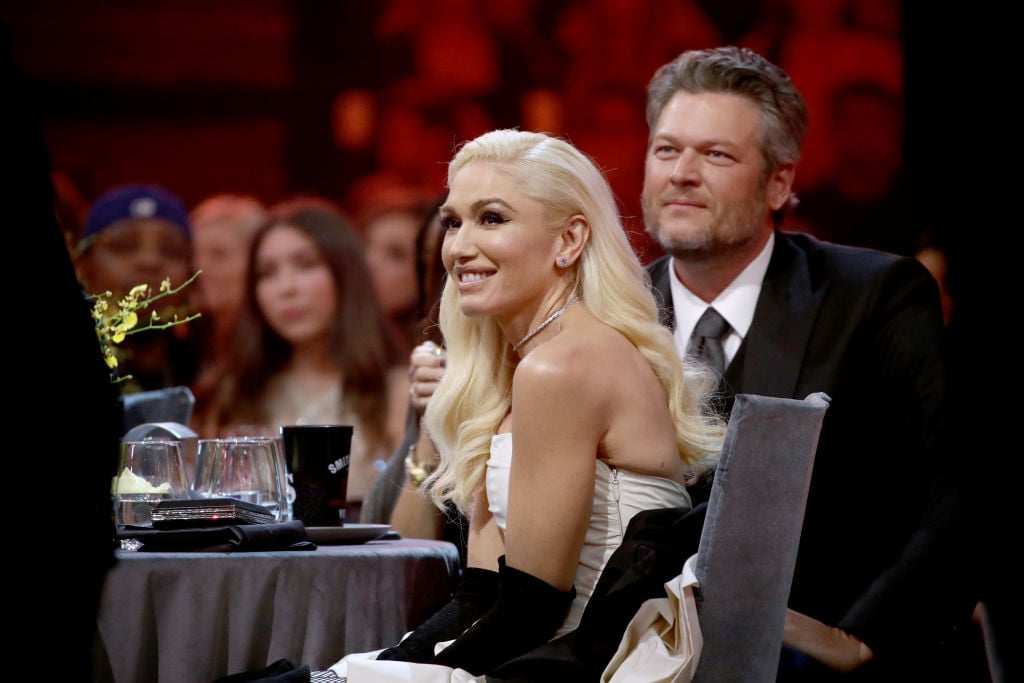 The couple spends a lot of time together since they've been dating for years. Some of that time is spent in Oklahoma on the country star's ranch.
"It's very tribal," she told Marie Claire. "Blake has a sister, she comes with her kids. We cook and get muddy and dirty. There are ATVs. Being a mother of three boys, it's kind of the perfect place. Everything is real now, whereas before, things didn't seem so real."
She also revealed that she wrote some songs while on the property. One of them was "Christmas Eve," which she wrote after she went on a jog and saw wild animals.
She also revealed a reason why she likes going there
The California native opened up about loving the country life another time. She talked to Travel Girl about the one thing that stands out.
"There's something about going to Oklahoma that fulfills a need inside me that I didn't even know I had," she said. "It's a need for space, nature and freedom. You don't really think about it until you have the freedom of going somewhere like Oklahoma where it's just miles of untouched nature and it's so beautiful."
She talked about how she feels to be able to go there. "It's really something I didn't even know I was craving," Stefani said. "I feel really blessed to travel there. It's a place where I can unwind, just have fun and not think about anything. My family really enjoys it as well."
He impressed them by pulling a tree off a road
The singers were used to different ways of life before dating. Stefani talked about the shock that came with that when visiting Shelton in Oklahoma for the first time.
"I remember the first time I went to Oklahoma with my family," she said on The Kelly Clarkson Show. "We are like from Anaheim and we'd never seen even trees before. We were like, 'Wow, this is like crazy.' And we're like driving and Blake's in his truck and there's a tree that had been like blown down on the road."
She said he wrapped a chain around the tree to pull it out of the road. "My whole family is like, 'Oh, oh my God, he's a man!'" she said.
Now we know another way the country star won points with her family. She seems pretty comfortable with country life after all these years.