How Bob Dylan Helped George Harrison Kick Off 'All Things Must Pass'
When The Beatles were headed for their 1970 breakup, George Harrison was prepared. In the late Beatles years, he sat by while his bandmates ignored one song of his after another. By Let It Be, on which George had two very short songs, he seemed to have stopped trying.
It didn't have to be that way. During the '69 Get Back/Let It Be dates, George introduced "Isn't It a Pity," "All Things Must Pass," and "Hear Me Lord" to his fellow Beatles. But they weren't interested enough in those tracks to get them on a Fab Four record.
So when The Beatles called it a day, George had loads of material for his solo record. Indeed, it was a big jump going from 4 minutes' worth of material on Let It Be to his triple-album debut, All Things Must Pass.
"That was why All Things Must Pass had so many songs, because it was like I'd been constipated," George said in a 1977 Crawdaddy interview. And the record kicked off with song co-written by Bob Dylan.
George Harrison and Bob Dylan wrote 'I'd Have You Anytime' in the late Beatles years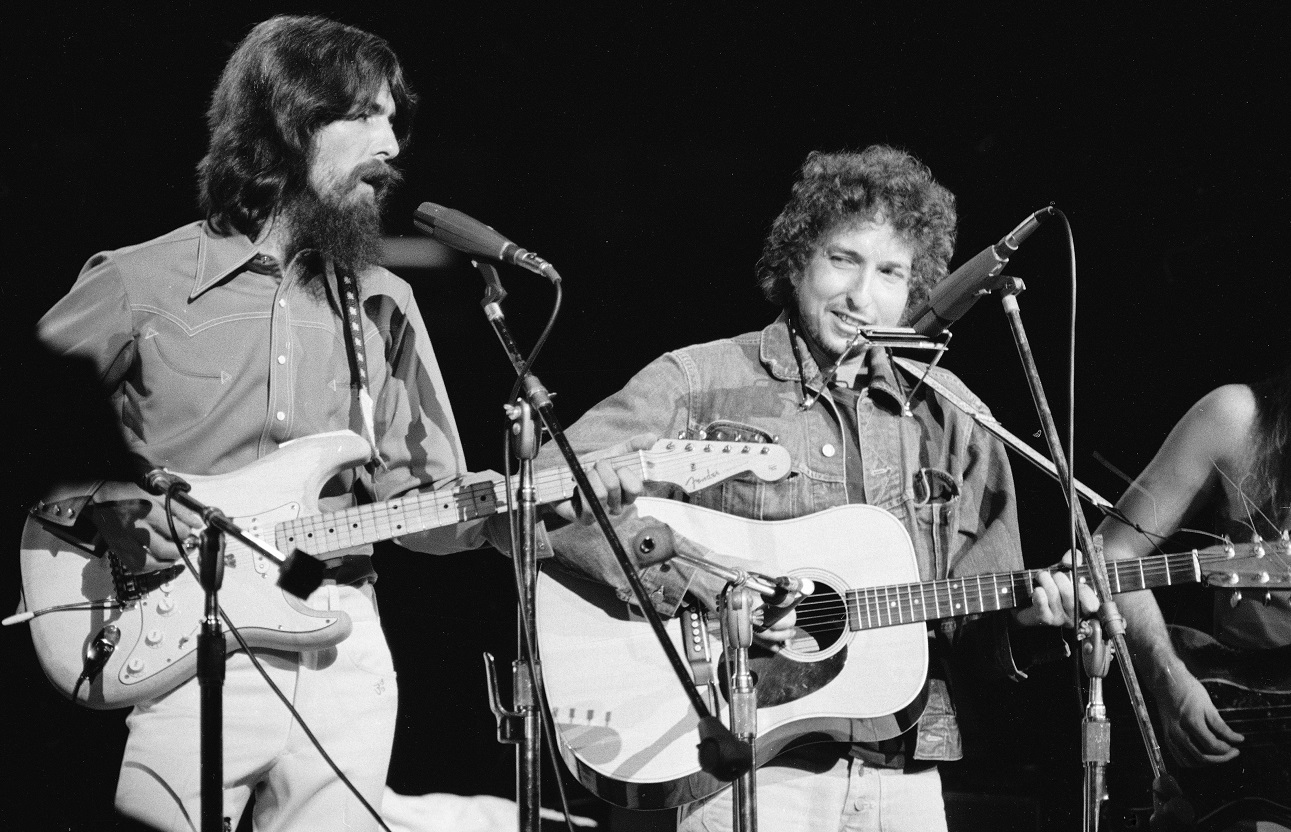 RELATED: The Classic Riff That Inspired the Beatles' 'I Feel Fine' and Led Zeppelin's 'Moby Dick'
After the slog that was the recording of The White Album (1968), George spent some time in the U.S. He spoke of having a great time playing with other musicians (including Dylan) around Thanksgiving '68. That was the end of a rough period for Dylan.
"I was with Bob and he'd gone through his broken neck period and was being very quiet," George told Crawdaddy. "He hardly said a word for a couple of days." Eventually, the guitars came out and Dylan loosened up a bit. That's when he played George "I Threw It All Away."
George couldn't believe Dylan was writing such simple, direct lyrics after dazzling listeners with his poetry for so many years. "'Sh*t, what's Dylan doing?'" George recalled thinking. "But as far as I was concerned, it was great for him to realize his own peace, and it meant something."
When George asked him to pen some lyrics for him, Dylan kept it simple. "All I have is yours/ All you see is mine/ And I'm glad to hold you in my arms/ I'd have you anytime." George used that as the chorus for "I'd Have You Anytime," the opener on All Things Must Pass.
George loved 'I'd Have You Anytime' because of the involvement of Dylan and Eric Clapton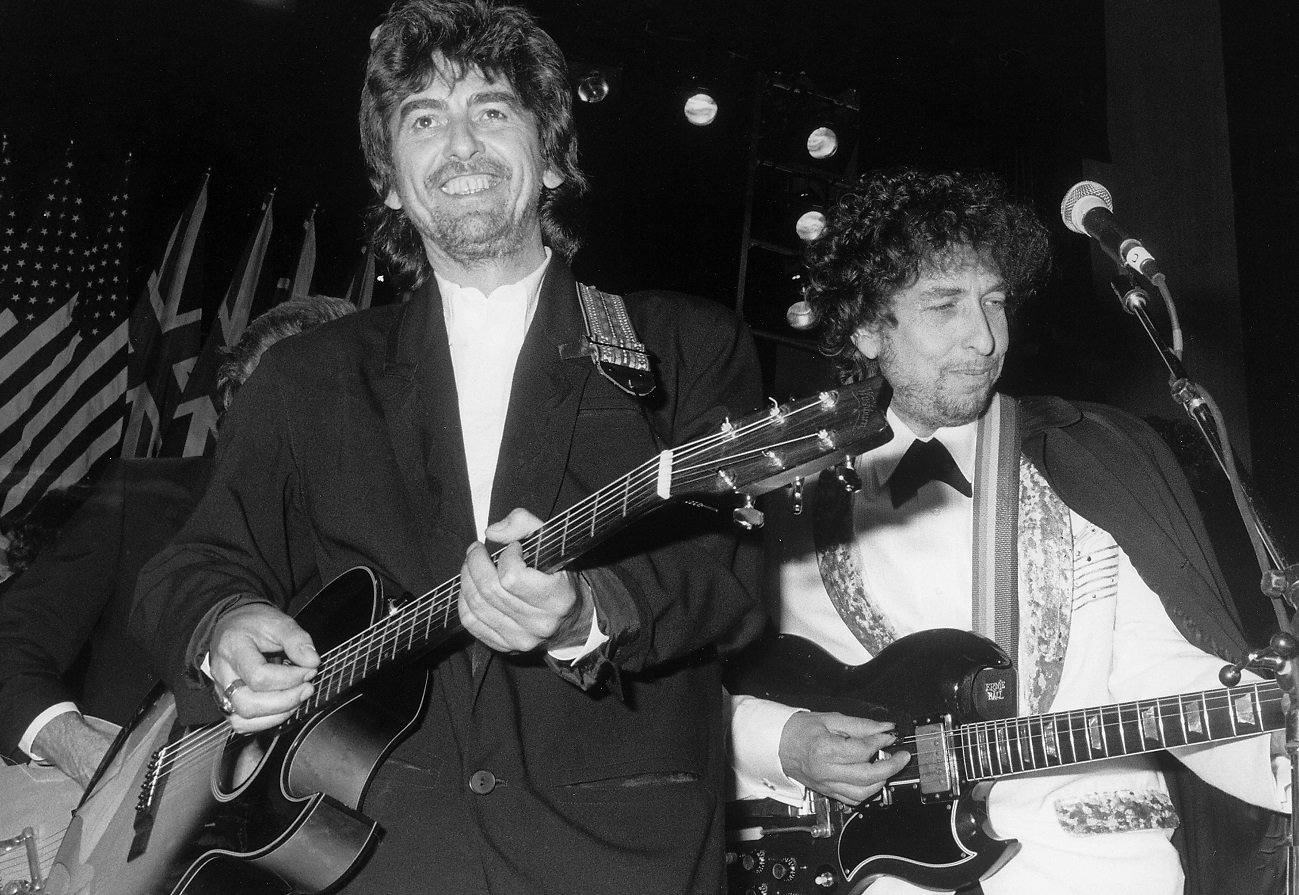 RELATED: The Hit Cream Song George Harrison Wrote With Eric Clapton in the Late Beatles Years
"My Sweet Lord," the lead single from All Things Must Pass, became a Billboard No. 1 hit for George. But when he looked back at his solo debut, he didn't consider that his favorite song. Speaking with Crawdaddy, he pointed to "I'd Have You Anytime" as a highlight.
On top of the involvement of Dylan, George had fond memories of the recording process, which involved his friend Eric Clapton. "I liked 'I'd Have You Anytime,' and particularly the recording of it, because Derek and the Dominoes played on most of the tracks and it was a really nice experience making that album."
In the Beatles days, Clapton had dropped in at the White Album sessions to deliver the guitar solo on George's "While My Guitar Gently Weeps." Two years later, he and George were collaborating again, and George was happy to be free to make his own record any way he liked. With Bob Dylan and Eric Clapton in his corner, George got started on the right foot.