How Does Britney Spears' Boyfriend Sam Asghari Feel About Her Conservatorship?
Britney Spears has been battling her ongoing conservatorship for years now. Like many of her supporters who disapprove of the singer's life being controlled, her boyfriend, Sam Asghari, also isn't a fan of this situation, which he recently proved on social media.
Throughout Britney Spears' fight against her conservatorship, many people have stood behind her. Among fans and fellow celebrities who have voiced their advocacy for the singer, her boyfriend, Sam Asghari, has also displayed his support on several occasions.
Ahead of Spears' bombshell court appearance to discuss her ongoing conservatorship, Asghari showed the world exactly how he feels her situation, further proving that he will always be her biggest ally.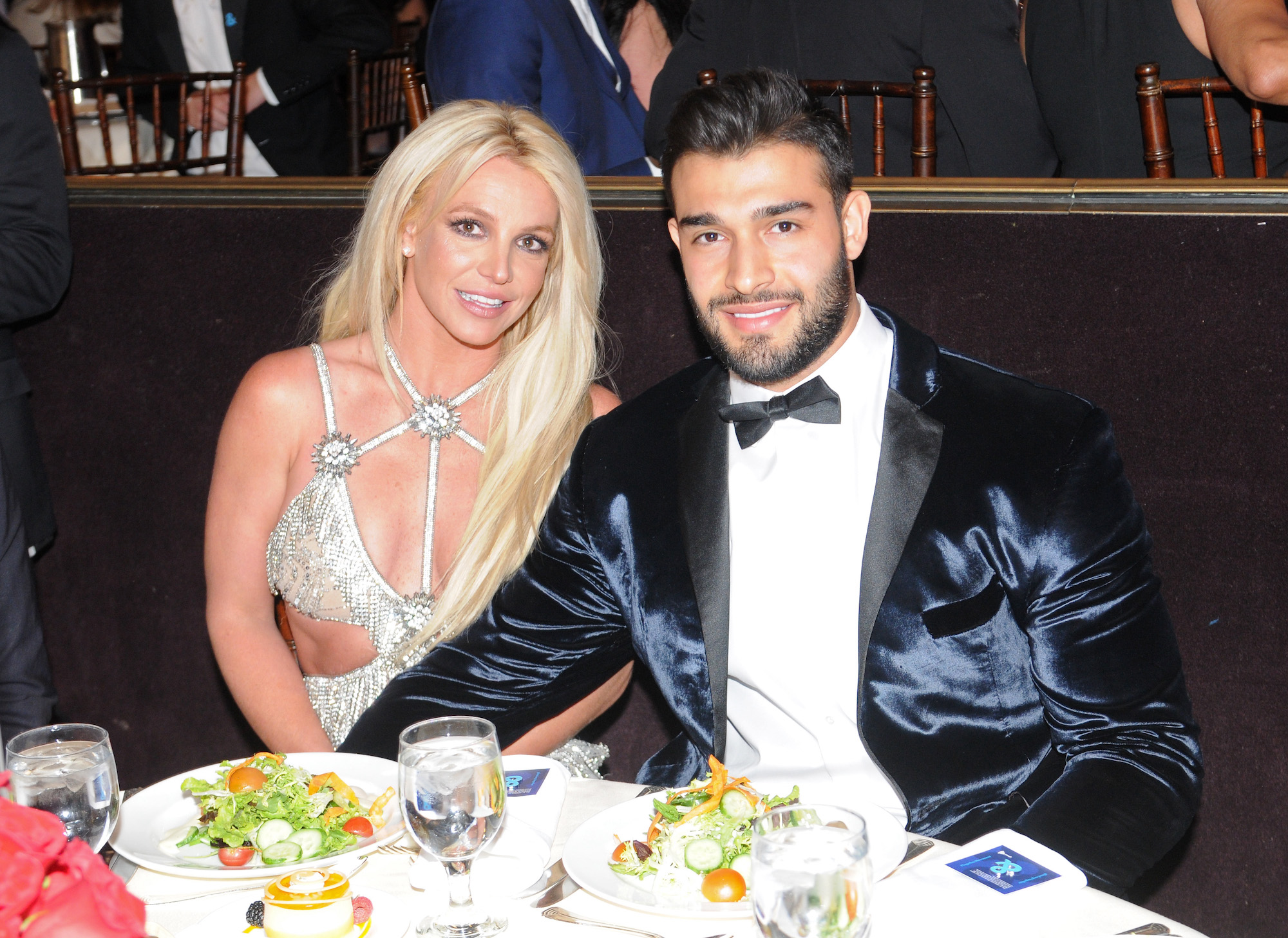 Sam Asghari showed his support for Britney Spears on Instagram
Like many of her fans and celebrity friends, Spears' longtime boyfriend, Asghari, doesn't approve of her conservatorship.
On June 23, just hours before the singer spoke out against her "abusive" conservatorship, the actor/model took to his Instagram Stories to show the world how he really feels about her life being controlled.
Asghari posted a photo of himself wearing a pink and purple "Free Britney" T-shirt. He even added a lion emoji at the top of the post, seemingly referring to Spears, whom he calls his "lioness."
According to Page Six, Asghari has been Spears' biggest supporter fully amid the #FreeBritney movement, which was started by fans who do not support her conservatorship and believe that she is being held against her will.
"Sam has been a huge support for Britney. He helps boost her confidence and assures her that everything will go well," a source told the outlet. "He has been following the #FreeBritney movement online for a while now and always tells Britney how much she's loved and supported by fans."
Britney Spears finally broke her silence on her conservatorship
Though Spears has remained silent about her situation, she finally came forward to speak about her court-ordered conservatorship that has been in place for nearly 13 years.
In a rare court appearance, the singer criticized her conservators, especially her father Jamie Spears, for how they've handled her conservatorship and responded to her concerns about her care.
One of the most explosive details in Spears' testimony came when she said that the people controlling her affairs won't let her remove her IUD, enabling her from trying to have another child.
"I want to be able to get married and have a baby," she said. "I was told right now in the conservatorship I am not able to get married or have a baby."
Spears continued, "I could start trying to have another baby, but this so-called team won't let me go to the doctor to take it out because they don't want me to have children, any more children."
Sam Asghari previously shared his thoughts on Britney Spears' conservatorship
Though he's remained pretty mum about her conservatorship, Asghari previously shared his true feelings about Spears' father controlling over life.
In a post shared to his Instagram Stories in February 2021, Asghari called out Jamie Spears for his treatment of his daughter. He also slammed the singer's dad for trying to control every aspect of her life, including their romance.
"Now it's important for people to understand that I have zero respect for someone trying to control our relationship and constantly throwing obstacles our way," the Family Business actor wrote, per E! News. "In my opinion, Jamie is a total d—. I won't be going into details because I've always respected our privacy but at the same time, I didn't come to this country to not be able to express my opinion and freedom."
Sam Asghari just wants Britney Spears to be happy
Spears and Asghari first met in 2016 on the set of her "Slumber Party" music video. Like every great love story, the two fell hard for one another and began dating later that same year.
Since then, the couple's relationship has only gotten stronger. While they keep their romance mostly private, Spears and Asghari have shared snippets of their relationship on social media.
They have also opened up about their love for each other on a few rare occasions.
The day before Asghari called out Jamie Spears on Instagram, he shared some sweet words of support for his pop star girlfriend amid the #FreeBritney Movement.
"I have always wanted nothing but the best for my better half, and will continue to support her following her dreams and creating the future she wants and deserves," he told People. "I am thankful for all of the love and support she is receiving from her fans all over the world, and I am looking forward to a normal, amazing future together."