How Britney Spears' Miserable Home Life Motivated Her to Work Harder
As a pop icon in the late 1990s and throughout the 2000s, Britney Spears is still widely talked about in the media -- especially recently.
As a pop icon in the late 1990s and throughout the 2000s, Britney Spears is still widely talked about in the media. However, headlines are not highlighting her amazing talent.
They are over a liberating movement known as #FreeBritney, which calls for her father, Jamie Spears, to be removed as her conservator. After her public breakdown in 2008, Britney was put into an involuntary conservatorship that gave her father control of all Britney's financial and medical decisions.
Since it's been over a decade since she was placed under a legal conservatorship and Britney states that she is the "happiest" she's ever been, fans are speaking out to help release Britney from the conservatorship.
Taking a closer look at her rise to the "Princess of Pop," we find that her motivation stemmed from a miserable home life, which gives fans more reason to advocate in the #FreeBritney movement. 
Britney's early years and miserable home life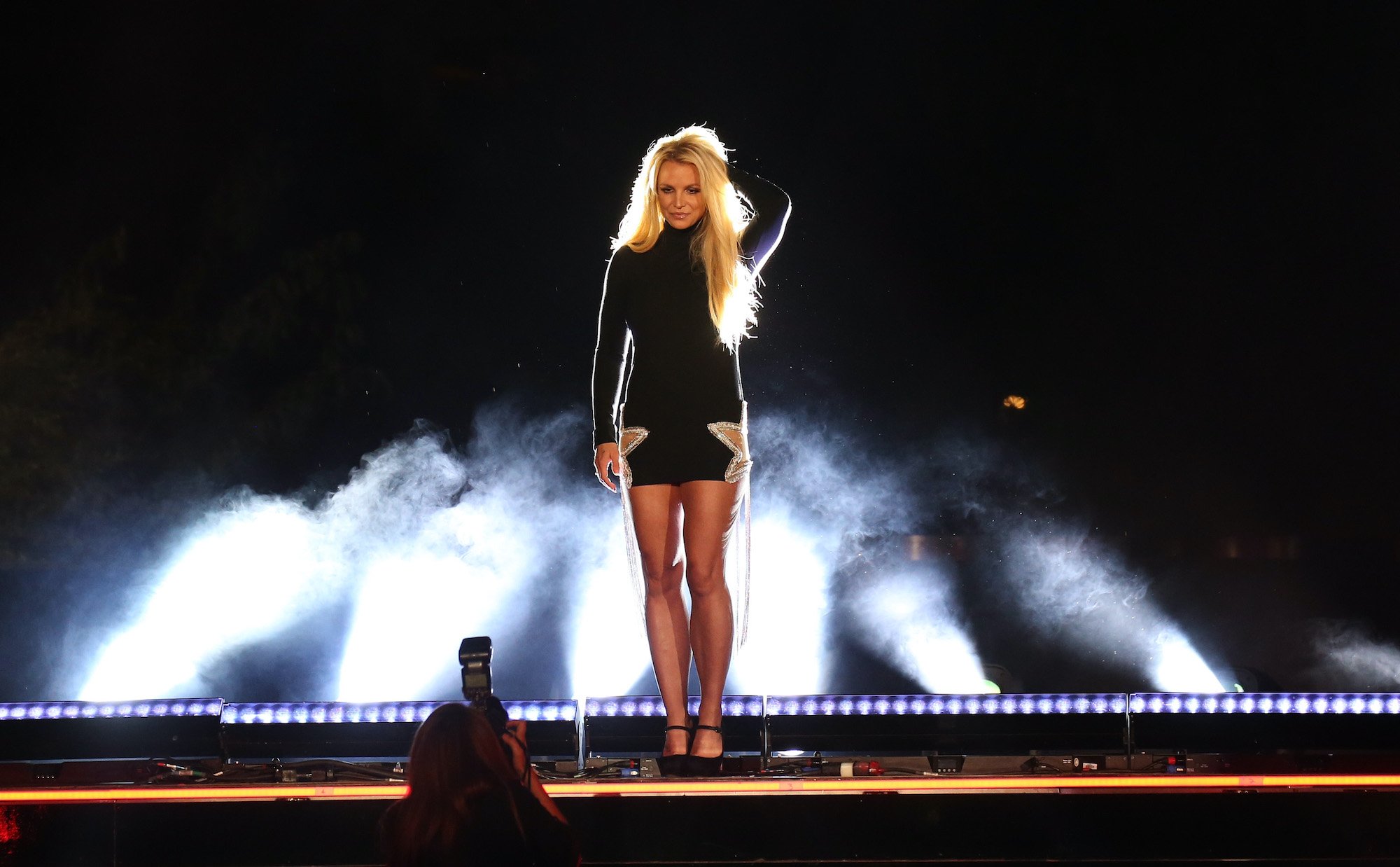 Born on December 2, 1981, Britney Jean Spears grew up in the small town of Kentwood, Louisiana. Her parents are Lynne Bridges and Jamie Spears. As a natural talent and growing up in the Bible Belt, singing in the church choir was Britney's first introduction to becoming a singer.
When the young pop icon was only three, she was performing solos at annual recitals. The childhood success continued as she honed in our talent with voice lessons that helped her win many state-level talent competitions. She had a passion for singing and pursuing a career at a young age, and some of that motivation came from wanting to escape a rough home life. 
Her father, Jamie, would disappear for days to cheat on Lynne with other women, which caused a strain on Jamie and Lynne's marriage. Jamie also often drunk too much and was not the best at handling money, which created a financial burden on the entire family.
The family's financial issues sometimes meant that Britney and her siblings had to eat squirrels for dinner, according to a recent episode of Even the Rich podcast.
Britney turned to music to help her escape the miserable home life for a few moments. Therefore, she did not want to pursue a career in music to be a star but also to help out and buy her mom a house. This was her motivation to work hard to achieve her dream and a better life for her family. 
Her big break and rise to stardom 
When Britney was eight, she had the opportunity to audition for The Mickey Mouse Club. Lynne wanted to help her daughter achieve her dreams, so drove her to the audition in Atlanta, Georgia.
Although Spears was rejected and heartbroken that she missed her big break, it was only the beginning for the talented young artist. Spears made a great impression with her singing that she scored an interview with a New York City talent agent.
This prompted the move of Spears and her mother to New York for better opportunities for professional entertainment. It allowed her roles in commercials and The Mickey Mouse Club. However, the ambitious star wanted more, so in 1997 a family friend and entertainment lawyer pitched her professional demo to record labels.
She was picked up by Jive Records, which gave her the boost needed to become a teen pop star. 
Spears' hit songs like "Baby One More Time" and "Oops! I Did it Again" skyrocketed her career and led to her winning numerous awards and acknowledgments.
Her music career continued to soar throughout the early and mid-2000s, including her Grammy-winning song, "Toxic". While she saw a career in entertainment as her escape from the small town, her talents brought her amazing success in the industry.