How Bruce Willis Helped Demi Moore Overcome Her Body Image Issues: 'He Wrapped My Fear and Anxiety in His Love'
Demi Moore and Bruce Willis were married for over a decade. Although they got divorced, they remain great friends to this day. And even though their marriage was far from perfect, Moore reveals in her recent memoir that Willis always made her feel beautiful. 
In her memoir, she talks about her life-long battle with body image issues. Yet fortunately, she had a husband who worked tirelessly to boost her self esteem. She says that Willis "wrapped my fear and anxiety in his love."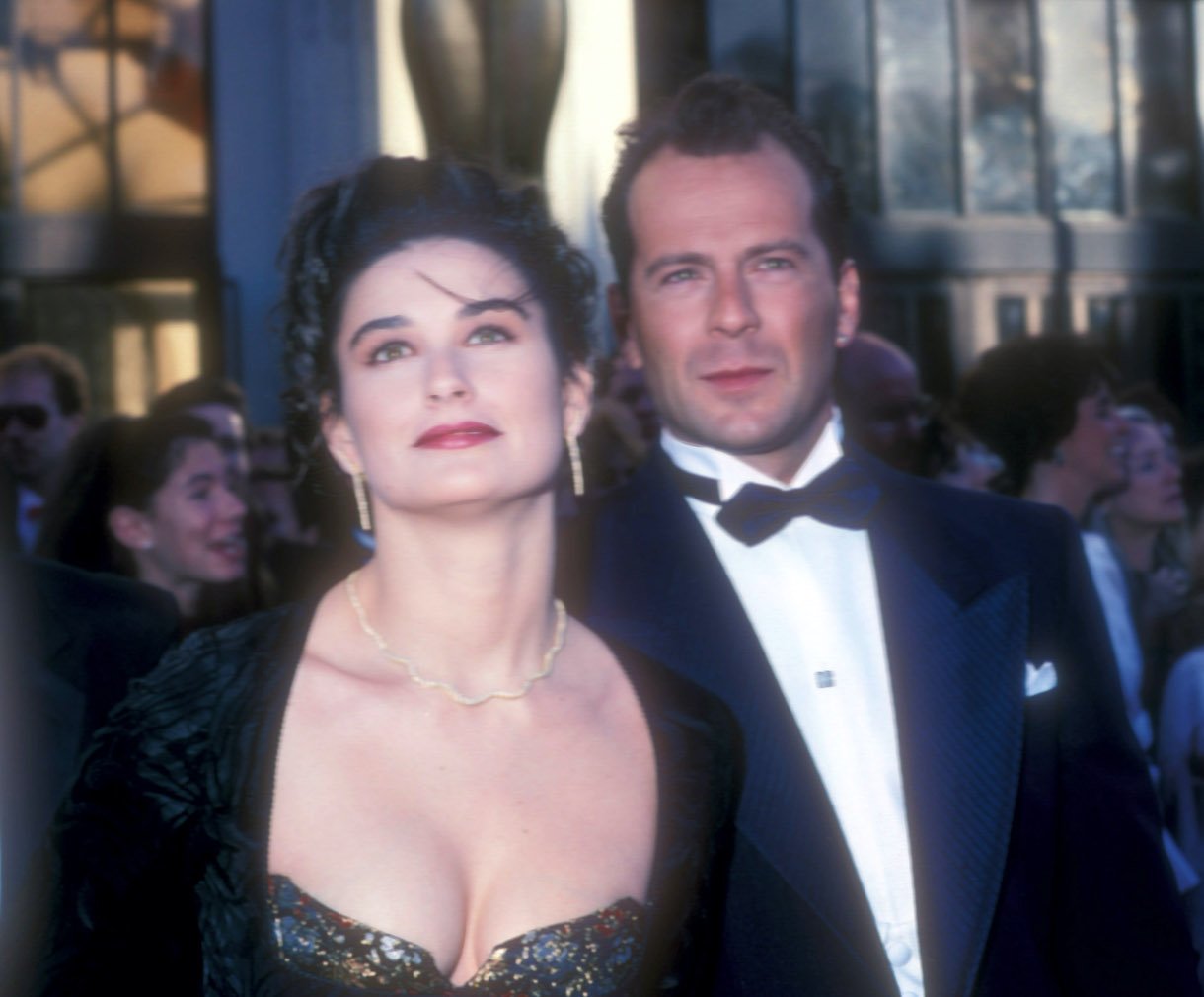 Demi Moore was pressured by Hollywood into losing weight
In Moore memoir, she opens up about all the body-shaming she has experienced throughout her time in the industry. Early on in her career, she gave up cigarettes. Because of this, understandably, the actor put on more weight. And as a result, she was told by a director that he would only cast her in a role if she lost the extra pounds she had put on. 
"You are really who I would like to do this film," said Ed Zwick, the director of One Crazy Summer. "But you would have to promise me that you would lose weight."
This caused Moore to panic. She writes, "I'll never forget that moment as long as I live. I felt a combination of sick, pit-of-my-stomach mortification, and raw panic. And so began my process of trying to dominate and control my body- and of equating my worth to my weight, my size, my exterior."    
Bruce Willis assured Demi Moore that she was beautiful no matter what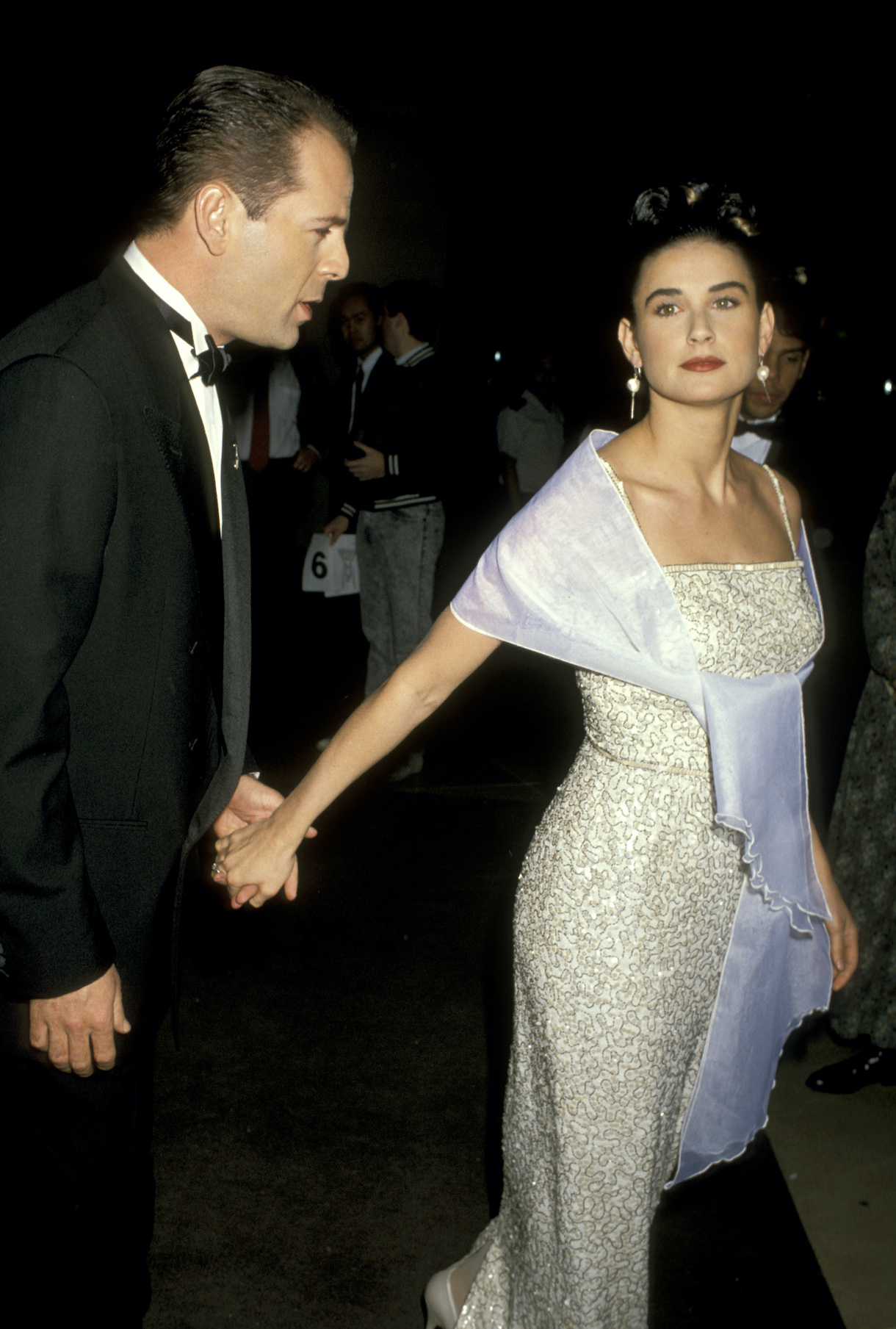 RELATED: The Moment Bruce Willis Knew He No Longer Wanted to Be Married to Demi Moore
Luckily, Moore had a husband as supportive as Willis, who would always tell her not to worry about the public's reaction to her body. Moore recalls a day when "unflattering" pictures filled the tabloids of her looking "bloated." And although this destroyed Moore's self-esteem, Willis was there to ease her pain. He told her that she looked beautiful, and proceeded to shower her with compliments.
Moore found his support intoxicating.
"Bruce insisted that everything about me was beautiful," she writes. "He wrapped my fear and anxiety in his love."
Demi Moore became addicted to exercise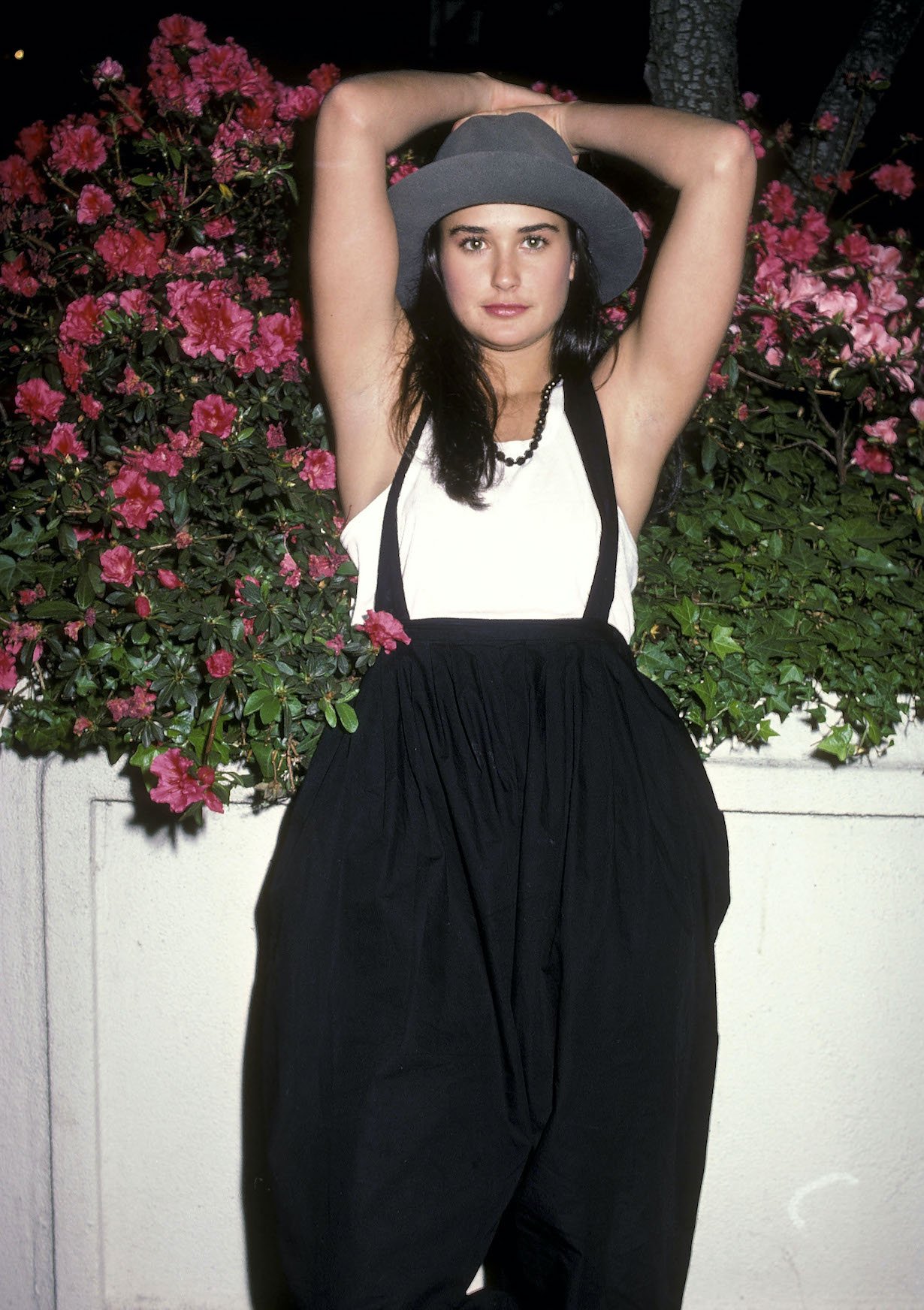 Because of that horrific incident where Moore was shamed into losing weight, she says that all of her anxieties shifted over to her body. She would have "journals upon journals from that period, full of writing about my pain and torture over my body."
And to fit the impossible standards of Hollywood, she admits in her memoir that she became addicted to exercising.
"All I could think about was my body, my body, my body," she reveals. "I doubled down on my already over-the-top exercise routine."
She continues, saying, "I cut out carbs, I ran, and I biked, and I worked out on every machine imaginable."
Fortunately, Moore has overcome her body image issues. She told Access, "There isn't a car, there isn't a house, or a job that is ever ultimately going to be enough. And that's kind of like chasing a tail, and when [you] really step back – and in the same way with my body – I realized that you need to come from the inside out and really let go."