How Can You Stream 'Alias'?
Alias has been around long enough for one of those "Ready to feel old?" memes. The TV show came out 20 years ago this year, having premiered in 2001.
Alias has been around long enough for one of those "Ready to feel old?" memes. The TV show came out 20 years ago this year, having premiered in 2001. The espionage series made household names out of both its leading lady, Jennifer Garner, and its primary creative force, JJ Abrams. 
With the show hitting this milestone, fans who still rely on physical media will no doubt reach for their box sets. For people who default to streaming, there is no shortage of options, and for those who would rather not fork out extra cash beyond the service itself, there is a free option. 
How big was 'Alias' when it came out?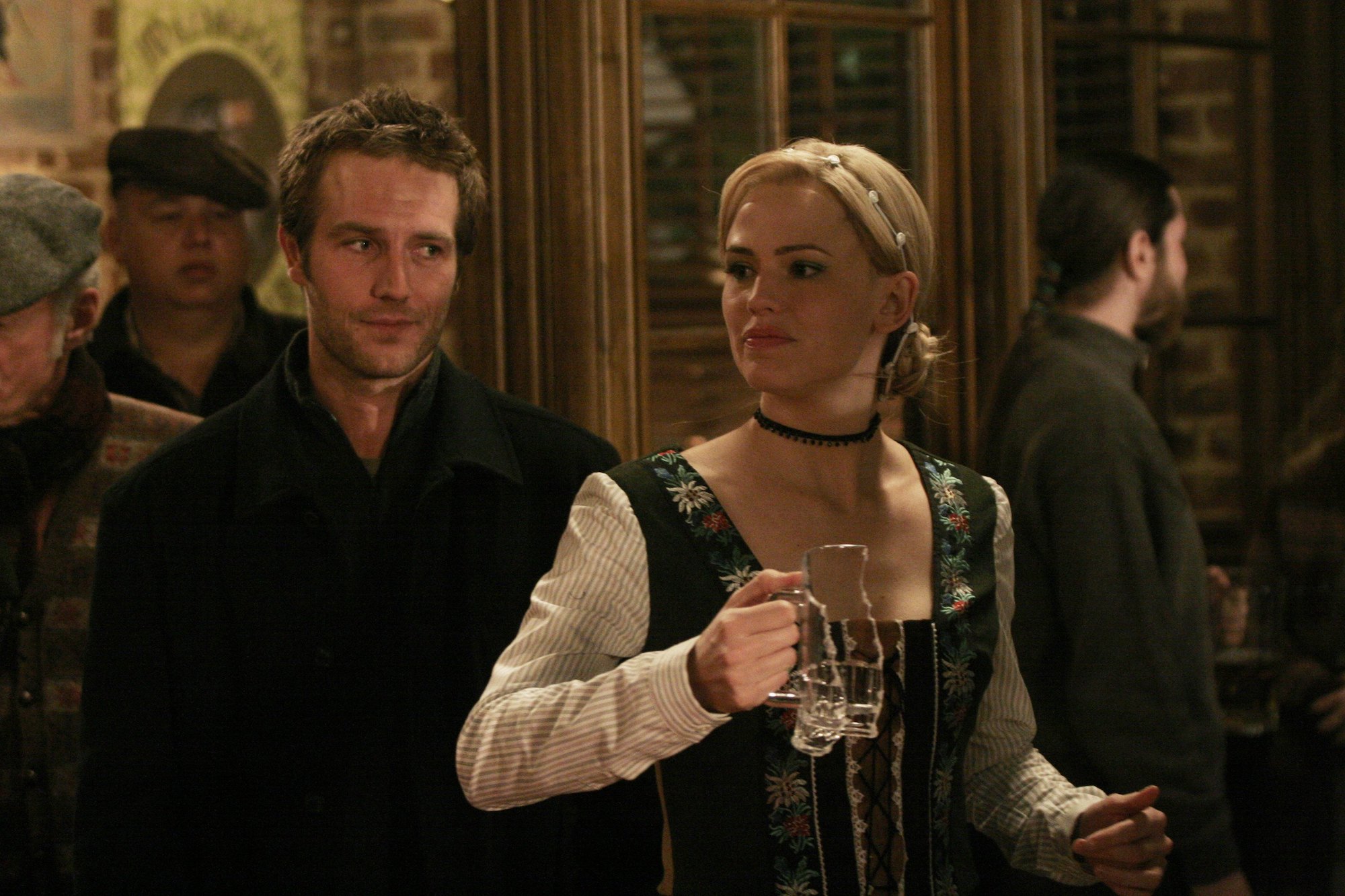 Alias premiered on ABC  on September 30, 2001, only a few weeks after the 9/11 terror attacks plunged the world into gloom. While other media struggled with the aftermath of those events, Alias became a hit in spite of it. It may have never become a zeitgeist defining hit along the order of Friends or a steady performer like the long-running NCIS, buy by many yardsticks, five seasons is a respectable run. 
The show followed the adventures of Sidney Bristow, a double agent with the CIA and with SD-6, a criminal spy operation. According to Rotten Tomatoes, it garnered strong reviews throughout its run.
The Critical Consensus of Season 1 read, "With dazzling action sequences, fine writing, and believable characters, Alias sets 'em up and knocks 'em down as solid escapist television, even if the narrative grows confusing at times."
By the fourth season, the show's quality had wavered a bit, with the consensus for that stating, "Alias enters its fourth season having seemingly run out of rabbits to pull out of the hat, but Jennifer Garner's charm and a whizz-bang sensibility keeps these spy games fun. "The show was canceled once it hit season 5 amid declining ratings.
An E! Online story said the writing had been on the wall for the series to end, with Garner getting pregnant and Abrams branching out to feature films with Mission: Impossible 3. 
Where can you watch 'Alias?'
Alias ended its run in May 2006, and generally speaking, it faded from the public consciousness after that. Perhaps because it's approaching its anniversary, it's being remembered more fondly now, with this TV Guide article singing its praises as a show that served as a bridge from Felicity to Lost, other shows produced by Abrams. 
It's available through most of the places where you can buy individual shows and seasons like Apple and Google, but Prime members can watch the entire run with their subscription. Viewers will find the show isn't quite the way they remember it. Like so many shows, Alias no longer has the rights to the music it used when it originally aired, so some scenes will play differently. 
Still, the core appeal of the show remains, and it's fun for people to revisit and realize that may have been one of the first times they saw not only Garner but Bradley Cooper. It wasn't the first work for him, Garner, or Abrams, but it launched them all into bigger careers. 
Garner became a strong lead in a number of movies with the Big variant 13 Going on 30 being one of her most popular vehicles. 
Jennifer Garner still capitalizes on 'Alias'
Garner has never left the headlines since Alias came on the scene, but it's been awhile since Alias was the reason she was making headlines. Late last year she recreated a famous swimming pool scene, which in Alias, featured Garner capitalizing on her sex appeal with a bikini. When she hit 10 million followers on Instagram, Garner  did a new version of the scene, looking more demure. 
"At some point in 2021, Ladies, I will try to look cute just for you," she wrote. 
And that wasn't all. There was also Garner's action movie Peppermint. That movie got very little attention when it came out in 2018, making only $35 million in this country.
But when it made its way to Netflix in 2020, it became one of the most popular movies on the streamer, so one could say sometimes Netflix is the place where bad movies go to live.