How Carrie Fisher and Harrison Ford Would 'Haunt Each Other Every Day'
Carrie Fisher revealed in 2016 that she and Harrison Ford once had an affair. In her final memoir, The Princess Diarist, she said the sexual relationship took place while filming Star Wars: Episode IV- A New Hope. After shooting wrapped, Fisher and Ford parted ways and remained friends through the years.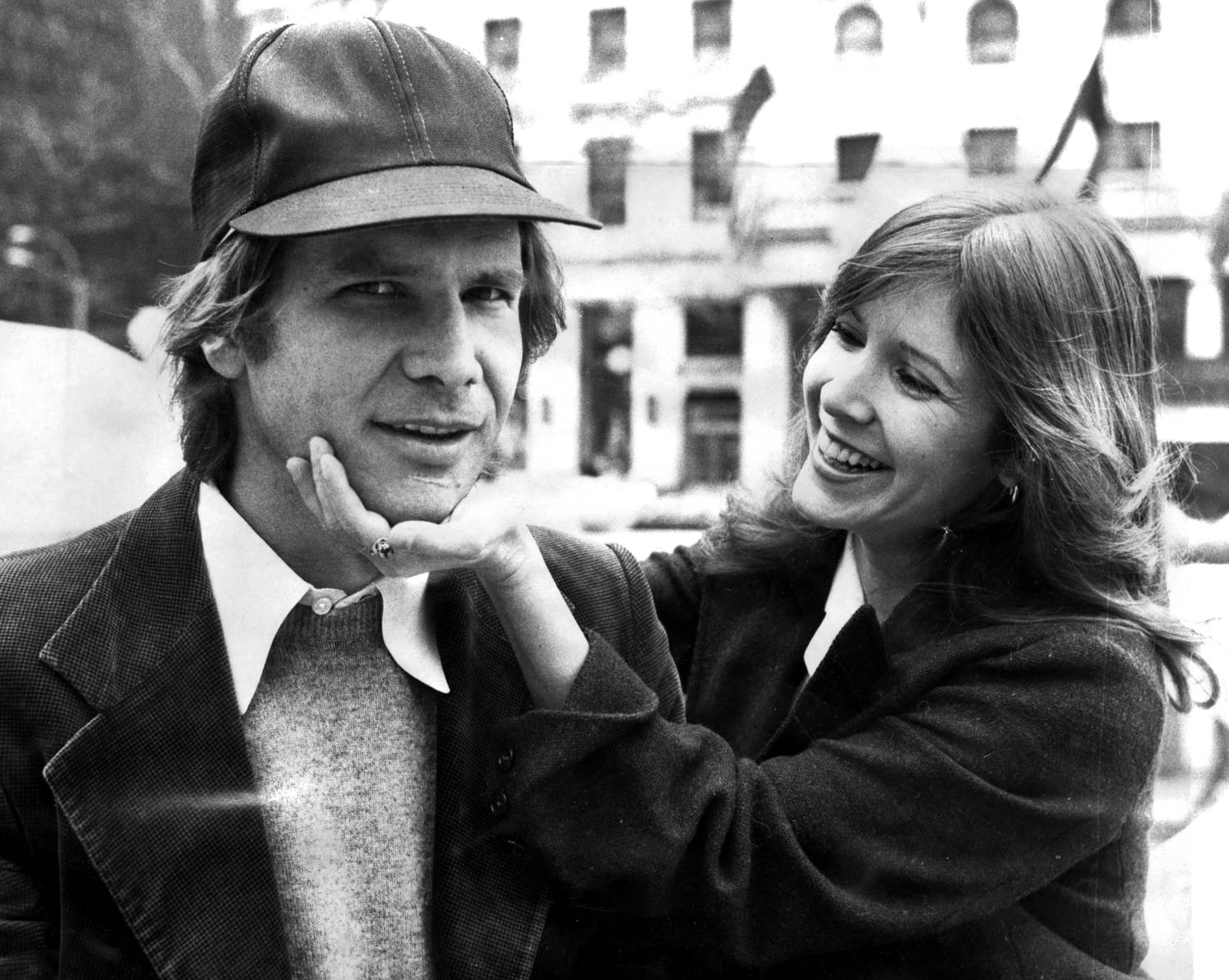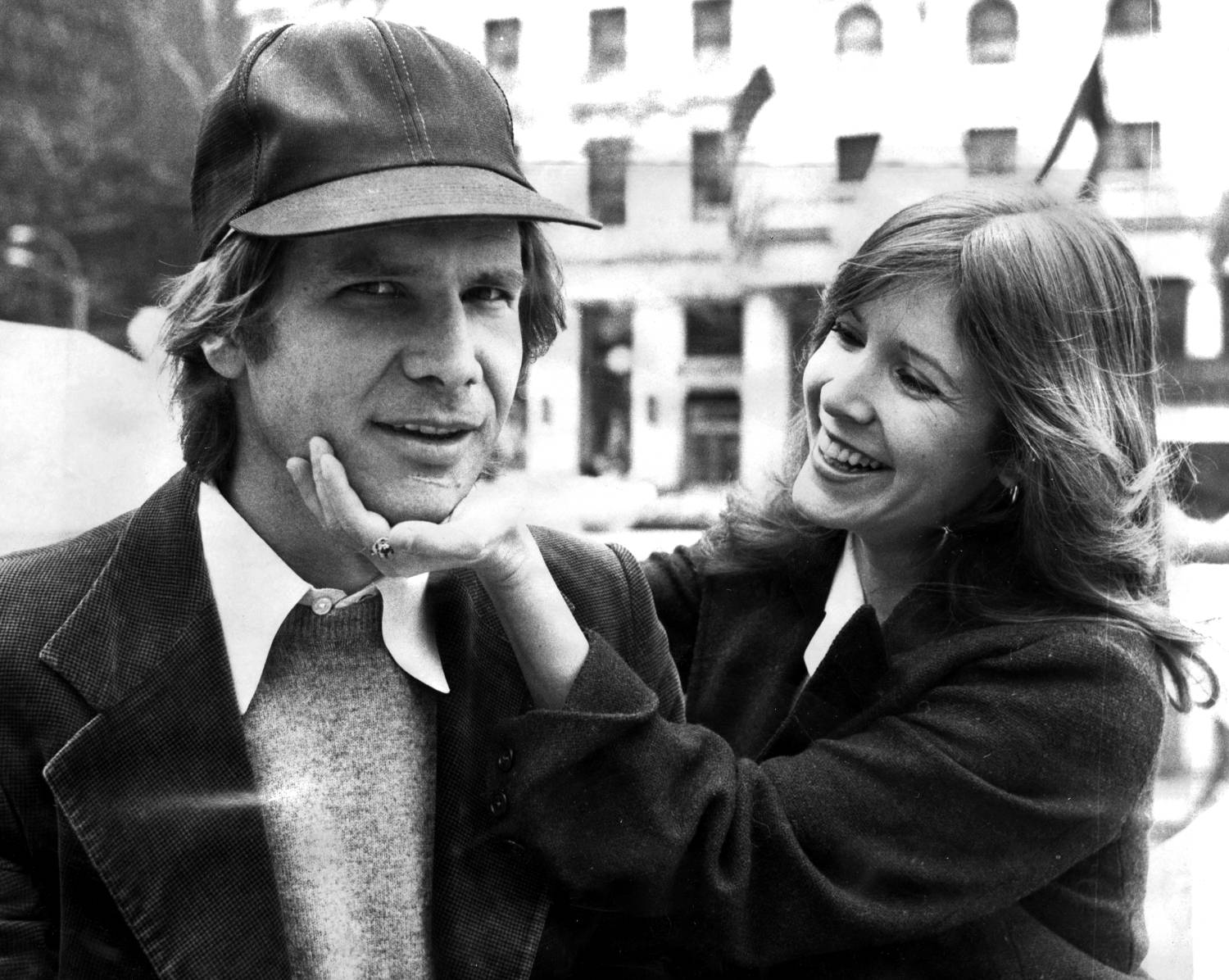 One month before she died, Fisher shared details about the memoir in multiple interviews. 
Harrison Ford had Carrie Fisher 'totally at his mercy' during their affair, according to her memoir
Fisher and Ford's affair began in the backseat of his studio car. While Fisher was out with some crew members from Star Wars, she ran into Ford. Ford apparently could see that she drank too much and pulled her away from the crowd. Once they were alone, Fisher said Ford kissed her, which started their "three-month, one-night stand." 
During the affair, Fisher, who was 19-years-old at the time, wrote about being with Ford. She shared how the 33-year-old married actor was her "ideal mate." 
"I have filled him in to be unobtainable, disinterested, attractive, and bored with my company," she wrote of Ford in her diary. "My ideal mate. I am totally at his mercy. I'm frightened of the power I have given him over me and how he will almost certainly abuse it, merely by not being fully aware he has it."
Carrie Fisher said she and Harrison Ford would 'haunt each other every day' by continuing their affair
Shortly after she released The Princess Diarist, Star Wars fans worldwide wanted to hear about Fisher and Ford. The real-life relationship between Hans Solo and Princess Leia almost overpowered their last film together.
While promoting her book and her final Star Wars movie, Fisher read an excerpt from her book during an NPR appearance. Fisher's passage described how her encounters with Ford affected her. She admitted to feeling guilty about having sex with her married co-star. 
"We have no feeling for one another. We lie buried together during the night and haunt each other by day, acting out something that we don't feel and seeing through something that doesn't deserve any focus," Fisher wrote. "I have never done anything quite like this. I sit patiently awaiting the consequences. How can a thing that doesn't seem to be happening come to an end?" 
Why Carrie Fisher thought Harrison Ford was 'out of her range' 
In her NPR interview, Fisher said that her affair with Ford shocked her just as her Star Wars fans. Before Ford kissed her, she said she didn't romantically think of him. Because of his age and experience, Fisher thought Ford would see her as just another young actor. 
"I didn't pick him," she said. I mean, I didn't have a crush on him. You know, he sort of – I didn't even have the nerve to have a crush on him there. I thought he was out of my range if I even thought about it. He was so much older than I was, and he was married."
Although Ford intimidated her, Fisher said working with him became easier after they started the affair. 
"I think it made us more comfortable with one another," Fisher said.  "I think it made me more able to wisecrack to him. Even if I was insecure, we were having an affair, so there was something to base some security on."