How Celine Dion Is Still Dealing With Her Husband's Death
It's been three years since Celine Dion lost her husband. How is the musician dealing with it today?
Canadian superstar Celine Dion is still pulling in sold-out crowds as she is wrapping up the end of her Las Vegas residency and there are only a handful of shows left before her time in Vegas runs out.
With her last show at Caesar's Palace being June 5th of this year, the star begins her U.S. tour in September. And, she's not slowing down. In the three years since losing her beloved husband, Celine has taken the reins on her life and her career. 
Celine Dion's love story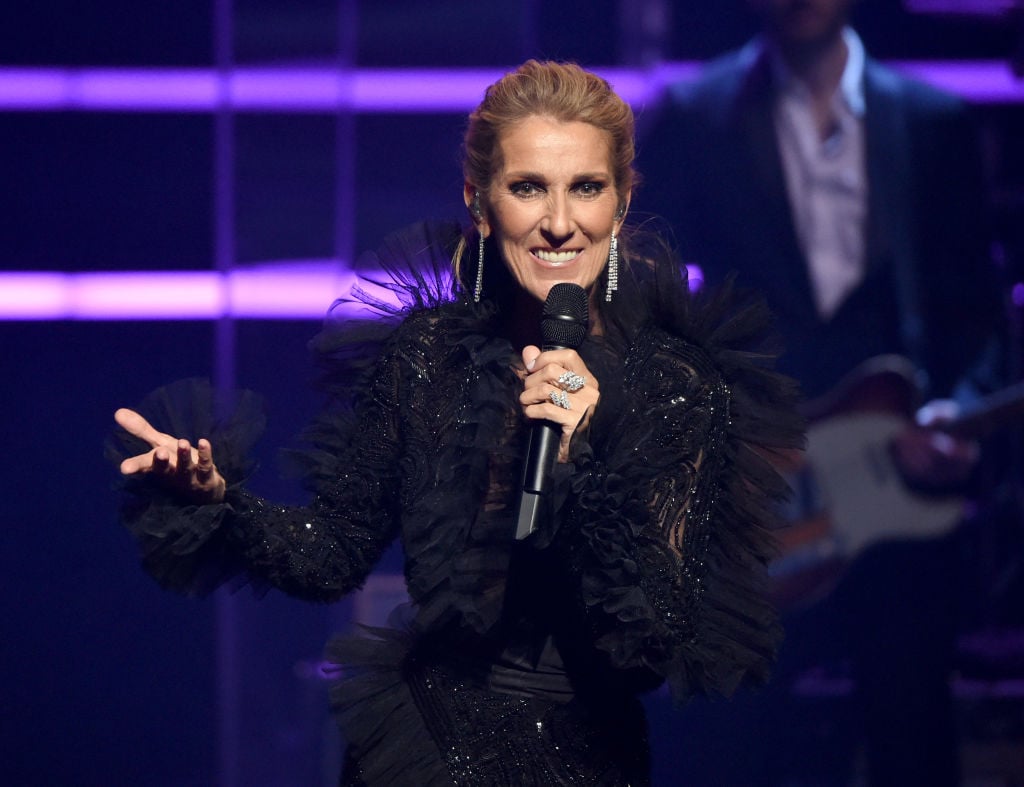 Celine was only twelve years old when she met René Angélil in 1980. She didn't know it then, but this would become the man who would be "the only man she'd ever loved." Angélil was 38 years old when Dion's brother Michel sent him a demo tape of Celine singing. Reports say he was brought to tears by her voice and decided he must make her a star.
Celine and René began officially dating in 1987 and they were married on December 17th, 1994, in an elaborate wedding at Notre-Dame Basilica in Montreal, Quebec.
Initially, Celine was reluctant to be public with her feelings for René. She worried about how people would react to the large age difference between the two or his position of power in her life. Celine told Access Hollywood that her mother initially didn't approve of the relationship. But no one could deny the two were desperately in love. 
Celine Dion's husband's death
In January, Celine shared a heartfelt memory post about her husband René. They spent 22 years of married life together. Living without him has been a challenge for Celine and her three sons.
René was diagnosed with throat cancer in 1999 but went into remission and was cancer free for a number of years. Unfortunately, cancer returned in 2015 and René spent three years battling vicious cancer that took its toll on his body. He passed away on January 14, 2016, of a heart attack, finally bringing peace to his cancer torn body.
How Celine gathered strength and courage
Since her husband's death, Celine reports taking control of her career and finally becoming "the boss." René was more than just Celine's husband, he also handled all the logistics of her career as her manager. So, for the first time in her life, she has the reins in her own hands. This is one of the ways in which the star copes with his death, by being alive and continuing to live her life.
In February 2018, Celine told Australian TV show The Project that she carries her husband within her heart and remembers him each time she sees her children. "He's as alive as he was before. [He's] not physically with us, but I live with him. I see him every day through the eyes of my children."
Celine discusses her joy in being her own boss with USAToday. She describes the experience as "so fun. I'm discovering this. To be part of bringing ideas to the table, whether they are good or not." This is especially true in the wake of her husband's death because these used to be the things that he handled for her. She claims she has the courage to deal with whatever her career throws at her because René taught her how. Fans speculate that perhaps this was the inspiration for the name of her new tour: Courage.
Celine Dion is still dealing with her husband's death
In an interview with Dan Wooton, Celine detailed some of her feelings for her late husband. She assures people that she is not currently dating, but if people want to believe she's dating her handsome backup dancer and best friend, Pepe Munoz, she doesn't mind because he's so cute. "Of course we hug and hold hands and go out," she explains, "so people see that. I mean, he's a gentleman. He's giving me his hand to go out."
She has always maintained that René is the only man she has ever loved, and continues to pay tribute to that love in her live shows and in her sweet posts on social media. The loss has been hard on her for sure, but she is not letting it hold her back. 
What is next for Celine Dion?
Celine has an upcoming album "Courage" and is about to embark on a tour that covers more than 50 cities in the U.S. and Canada. She is rocketing out of her Vegas residency and amping up her career.