How Chrissy Teigen and John Legend Talk to Their Kids About the Dangers of Being Black in America
Chrissy Teigen and John Legend are teaching their kids about racism in the US. Here's how they're having the difficult, but important, conversation.
As far as famous couples go, Chrissy Teigen and John Legend are serious relationship goals. Their playful, loving relationship and two adorable kids make for lots of social media gold, and the couple recently announced that they're expecting another baby. 
But just as many people in the US are grappling with issues of race, Teigen admits that she struggles at times to know what to say to her kids. Even though they're growing up in the lap of luxury, her kids have a mixed racial background. Here's what they tell their kids, and what they hope they learn.
Who is Chrissy Teigen?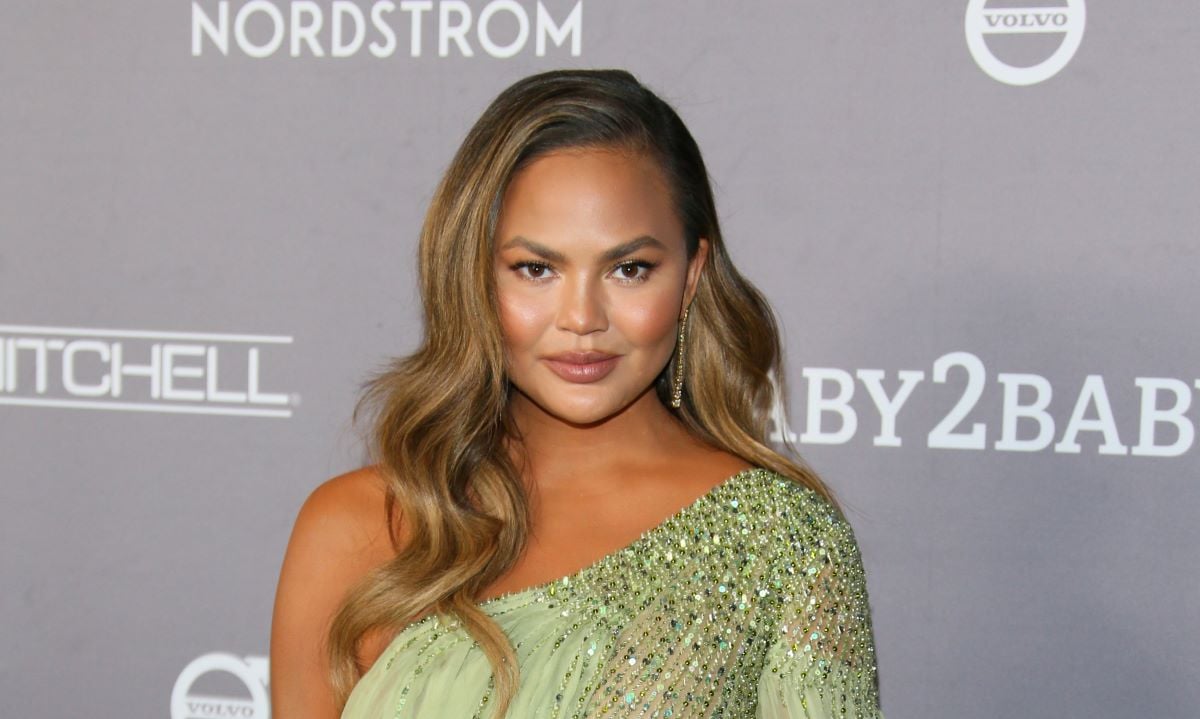 According to Biography, Teigen never imagined herself as a model when she was growing up. She toyed with the idea of being a teacher or cooking for a living, but she didn't think she had the look for modeling. 
People in the industry seemed to feel differently, though. When she was 18 years old, she was discovered while she was working in a surf shop, and her modeling career was launched. By the time she was 25, she appeared as "Rookie of the Year" in the iconic Sports Illustrated swimsuit issue. She went on to be featured on the cover of magazines as prestigious as Glamour, Cosmopolitan, and Italian Vogue. 
Teigen has also branched out into the world of cooking, true to her childhood dreams. She has a popular cooking website and has written two best-selling cookbooks. 
A happy family — and growing
Time reports that in 2007, during her early modeling days, Teigen was hired to appear in a music video. That turned out to be a date with destiny, because the musician was Legend, and that day was the beginning of something beautiful. 
They were attracted to each other from that very first day, and they were soon dating seriously. In 2013, they got married in Lake Como, Italy. They wanted to have kids right away, but the struggled with infertility. Teigen has been very open about the fact that she underwent IVF in order to have their daughter, Luna, who was born in 2016. Their son, Miles, was born in 2018. 
Given the fact that both children were conceived using IVF, Teigen and Legend were shocked to discover that they are now expecting a third child. As their family grows, Teigen and Legend have had to spend some time considering what they want to tell their own kids about who they are and how they fit into the complicated landscape of American society. 
How they talk to their kids about race
Teigen recently sat down with Marie Claire for an interview, and the subject of their kids came up. She admitted that she and Legend struggle to explain to their kids their unique situation in life. After all, they are growing up with some significant privileges in life, but they still need to understand the realities of how the color of their skin might affect how they're perceived at times.
"There are books that I read when I became a mom that would explain to them hard and traumatic situations. But it's really hard to teach them about their privilege; there are no books for that," she explained. "But regardless of money or status, they're always going to have their skin color. When it comes to them being treated differently because of the color of their skin, I'm going to look to John for a lot of help with that because while they are Asian and white too, their skin color is Black. We just try to talk to them like little adults, saying it in words they'll understand, making it known that it's very serious, and letting them ask as many questions as they need."
This year issues of racism in the US have led to an enormous amount of unrest. As the country struggles to understand and move forward, parents like Legend and Teigen are doing their best to prepare their kids for the future.