How Comedian Tom Green Handles His Haters: 'You Don't Need to Have Any Negative Energy in Your Life'
We all have to handle people who don't like us from time to time, but celebrities deal with that all the time. As soon as someone gets famous and people become their fans, they immediately get an equal group of people who are not. Comedian and actor Tom Green has had an up and down career and that's given him a pretty big mixture of fans and haters. He recently talked about his way of dealing with negative people on social media with podcast host and fellow actor Justin Long.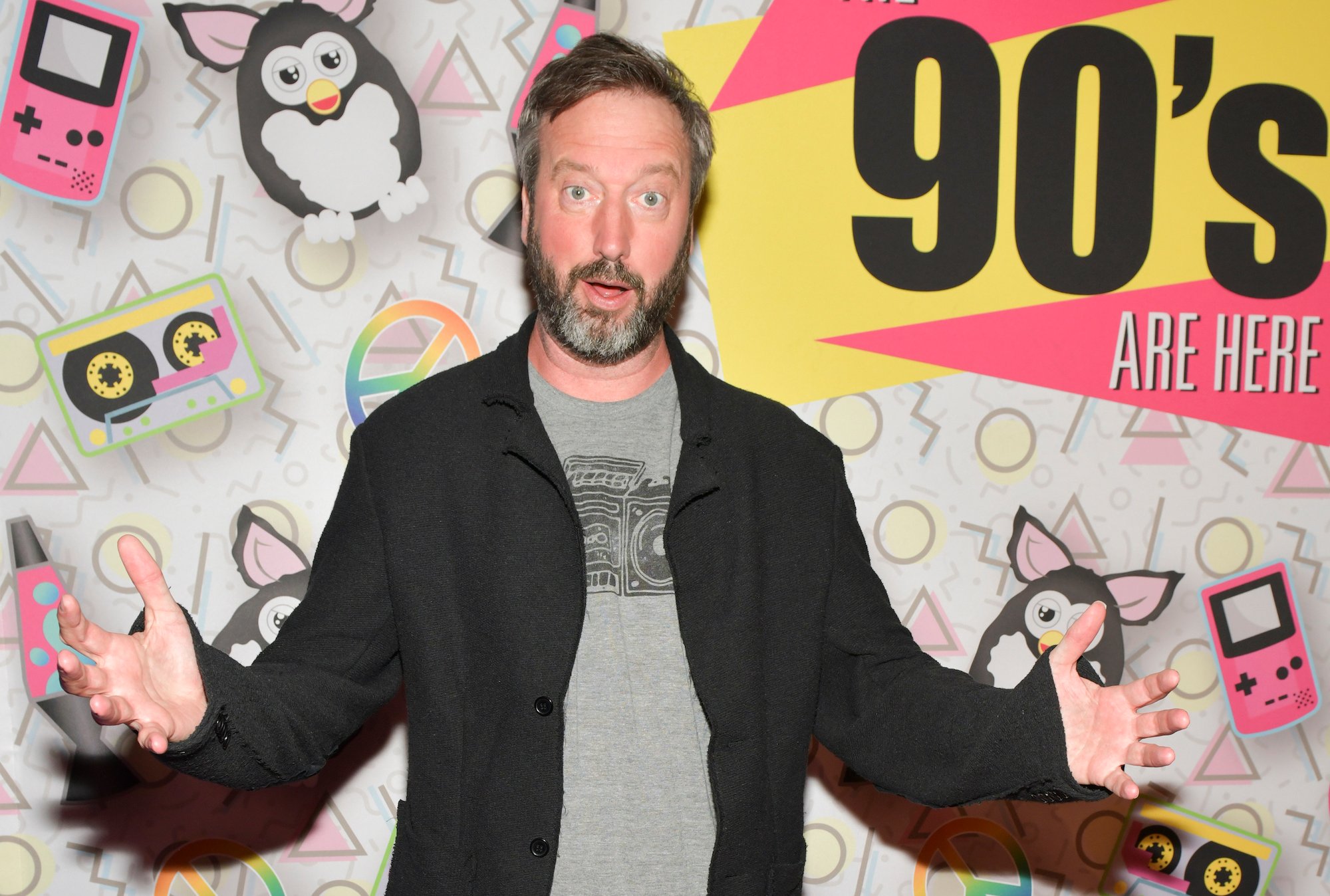 Tom Green has had an unusual career
The 49-year-old Ontario native started trying out his stand-up comedy routine when he was a teenager. At 15 years old, Green was performing at various comedy clubs and holding his own amongst other stand-up comedians. During and after college in the 1990s, Green had a short-lived rapping career in the group Organized Rhyme, according to IMDb. 
Green went on to start a public-access television show The Tom Green Show on cable TV. The show was done in a variety show format, where Green would bring in guests to interview and perform. In 1997, The Tom Green Show was picked up by Comedy Central, where they produced two seasons. After that, MTV picked it up and Green began gaining fame in the U.S. While on MTV. The show was known for its shock humor and Green's man-on-the-street ambushes. The show ran from 1999-2003 on MTV and was ultimately replaced by Jackass. 
During his time on MTV, Green starred in a number of successful comedy films like Freddy Got Fingered, Road Trip, and Charlie's Angels. He became known for his gross-out comedy — something that was big in the early 2000s. Since then, Green has made appearances on late-night talk shows as a comedian, has returned to performing stand-up comedy, has made guest appearances in different TV shows and films, and has a popular podcast called The Tom Green Podcast.
Tom Green's technique for dealing with haters
RELATED: John Mulaney Returns to Stand up Comedy, Drive-In Style
While talking to Justin Long on his podcast Life is Short, Green spoke about how he deals with negative people. He said that, in the past, he used to allow negative people into his life all the time and talked about how that was normal. But with how much socializing is done online now, through social media, it's easier than ever to get rid of negative people.
"I used to allow negativity into my life just in general. I would let [negative friends] be in my life and I learned as I got older, no, you don't need to have any negative energy in your life. You can edit that out," Green told Long.
When asked how he "edits" out the negativity, Green responded saying that what he chooses to do may be controversial. "I never respond to negative people. I never respond. That was my initial thing I started doing," he said. "Now what I do is I just immediately block them."
Is it controversial for celebrities to block people on social media?
Perhaps. These days, social media posts from famous people are often looked at as if they are press releases. And Green says that's fine for people like politicians, who are representing other citizens, but general celebrities shouldn't be scrutinized so much.
"Some people say this is a democratic thing. You should be able to let people say whatever they want. Yeah, people should be able to go on your feed and call you an asshole or say mean things or be haters or trolls or whatever you want to call it."
Long agreed and said that letting negativity become too prevalent in your life can be unhealthy. Green ultimately stated that blocking haters on social media has "really changed things for the better."