How 'Coming to America' Cast Members Updated Their Characters in 'Coming 2 America'
The Coming to America cast reunites in a comedy sequel over 30 years later. Instead of Coming to America 2, they called it Coming 2 America. Eddie Murphy and Arsenio Hall return as their multiple characters, and stars like James Earl Jones, Vanessa Bell Calloway, John Amos, Louie Anderson and even Garcelle Beauvais make return appearances.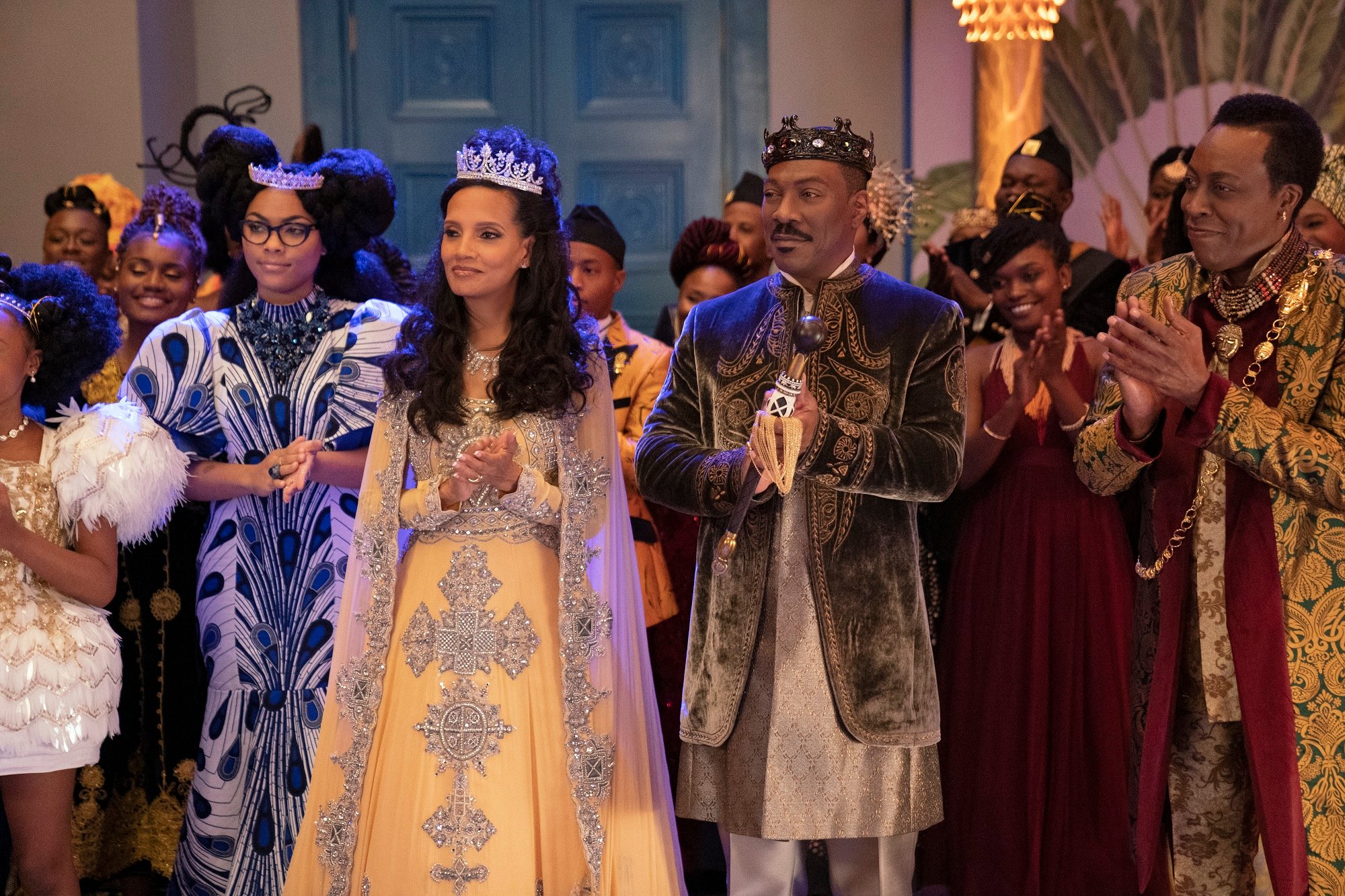 Murphy, Hall, Calloway, Amos and Anderson spoke at the Coming 2 America press conference. Here's a preview of how their characters have evolved since Coming to America. We'll have more with the cast and director of Comign 2 America before it premieres March 5 on Amazon Prime.
Eddie Murphy wanted everybody from 'Coming to America' back
Murphy returns as Prince Akeem of Zamunda, as well as barber Clarence, his customer Saul and singer Randy Watson. In the first Coming to America, Akeem came to Queens to fall in love. He got a job at McDowell's, a McDonald's knock-off, and fell for Lisa McDowell (Shari Headley).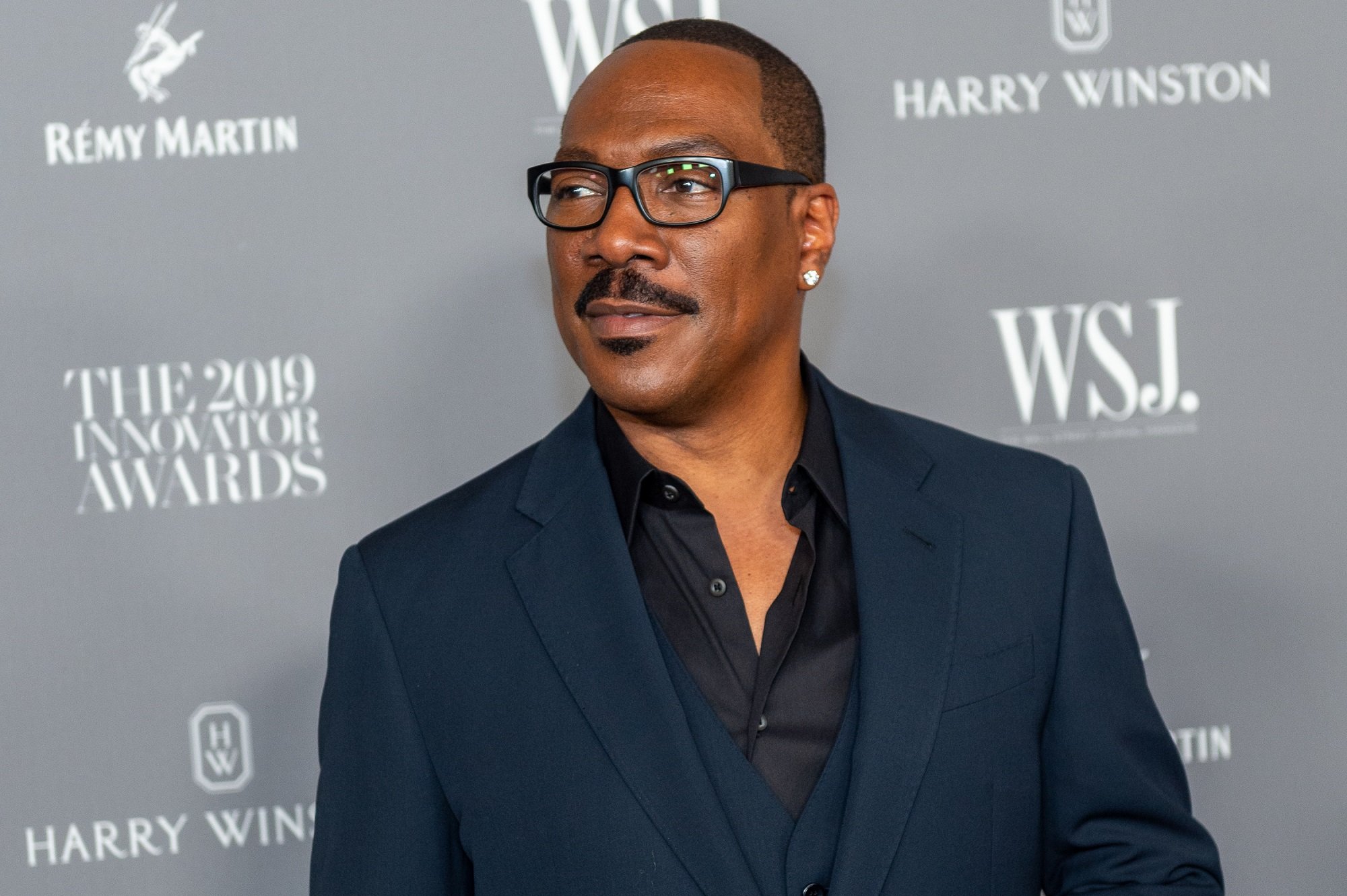 "We wanted to bring everybody back from the original," Murphy said. "We have to bring [them] back from where the story left off. Me and Lisa went off happily ever after so it was like okay, how do you connect the dots? It would be kind of funny if McDowell had opened a McDowell's in Africa and he could be there. Who would make the most sense and how could we connect the dots the best? That's how we picked who would be in the movie."
Murphy revealed he had ideas for some original Coming to America cast members who did not ultimately return.
RELATED: 'Coming 2 America' Gets Official Release Date: Here's How to Watch the Sequel to Eddie Murphy's Classic Comedy
"The Eriq La Salle character and Lisa McDowell's sister, the last time you saw them, he was soaking wet and she said, 'We gotta get you out of these clothes,'" Murphy said. "That kind of implied they were going to be together."
This 'Coming to America' cast member's character hasn't quite gotten over the original
Vanessa Bell Calloway played Imani Izzi in Coming to America, the woman Akeem was betrothed to. When we see her again in Coming 2 America, she's still holding a grudge.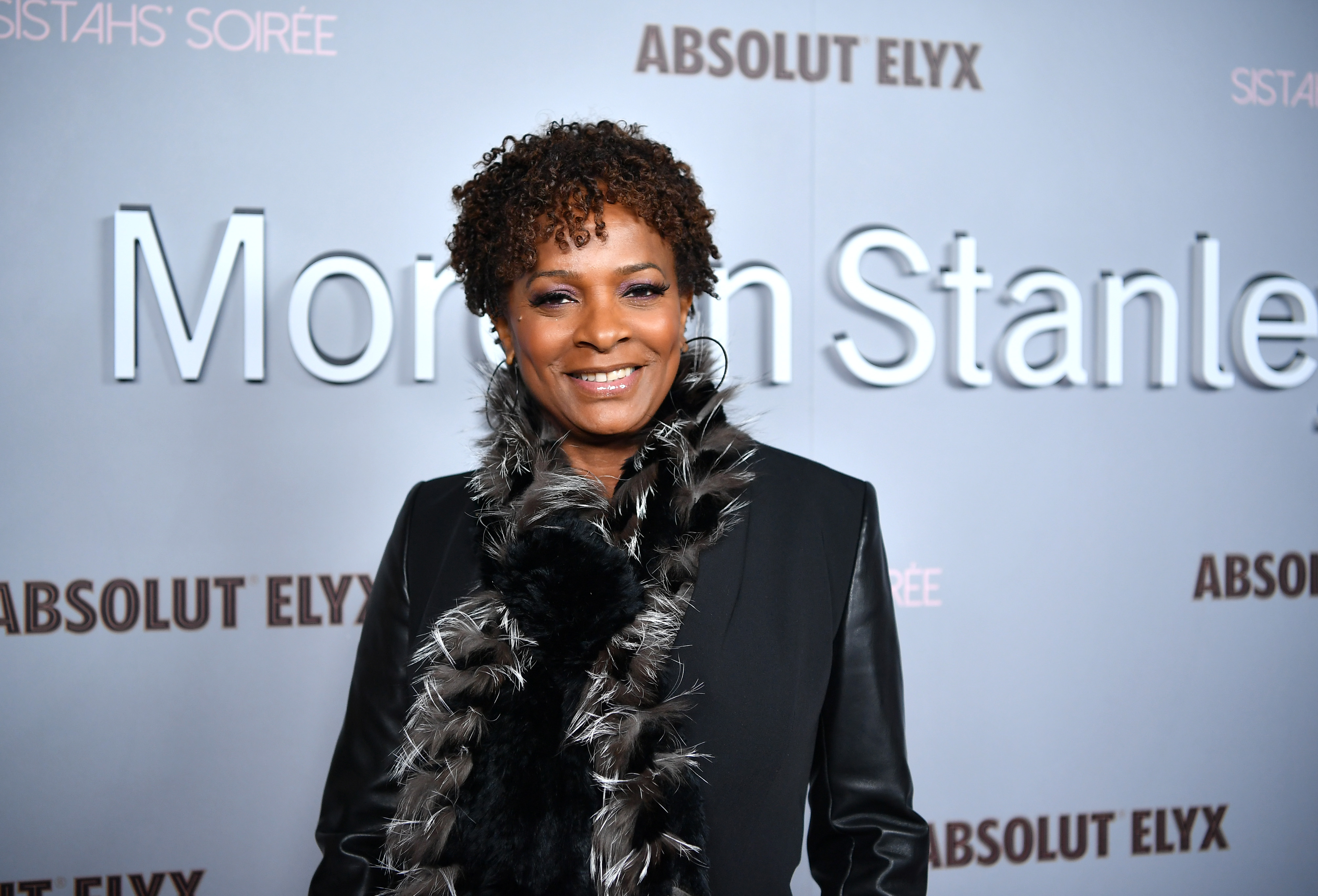 RELATED: 'Coming to America': How Much is the Cast Worth Today?
"My character, I think she still had a few issues," Calloway said. "Her brother came to her defense, who is now Wesley Snipes. So she still has a few issues. Her growth and development was a little stagnant compared to some of the other characters, because she was caught in a time warp because she still felt like she was wronged. And she was, to a degree."
The McDowell's crew
Everybody loved McDowell's. Some restaurants set up McDowell's in real life. Murphy already revealed that McDowell's opened in Africa. John Amos returns as founder Cleo McDowell and Louie Anderson returns as Maurice. Maurice was Akeem's boss in Coming to America. He's been promoted.
"He has made some strides," Anderson said. "I don't want to ruin it for everybody, but let's just say he is not washing lettuce anymore."
Cleo is still explaining how all of McDowell's products are completely different from McDonald's. He has a heart to heart with Akeem, too.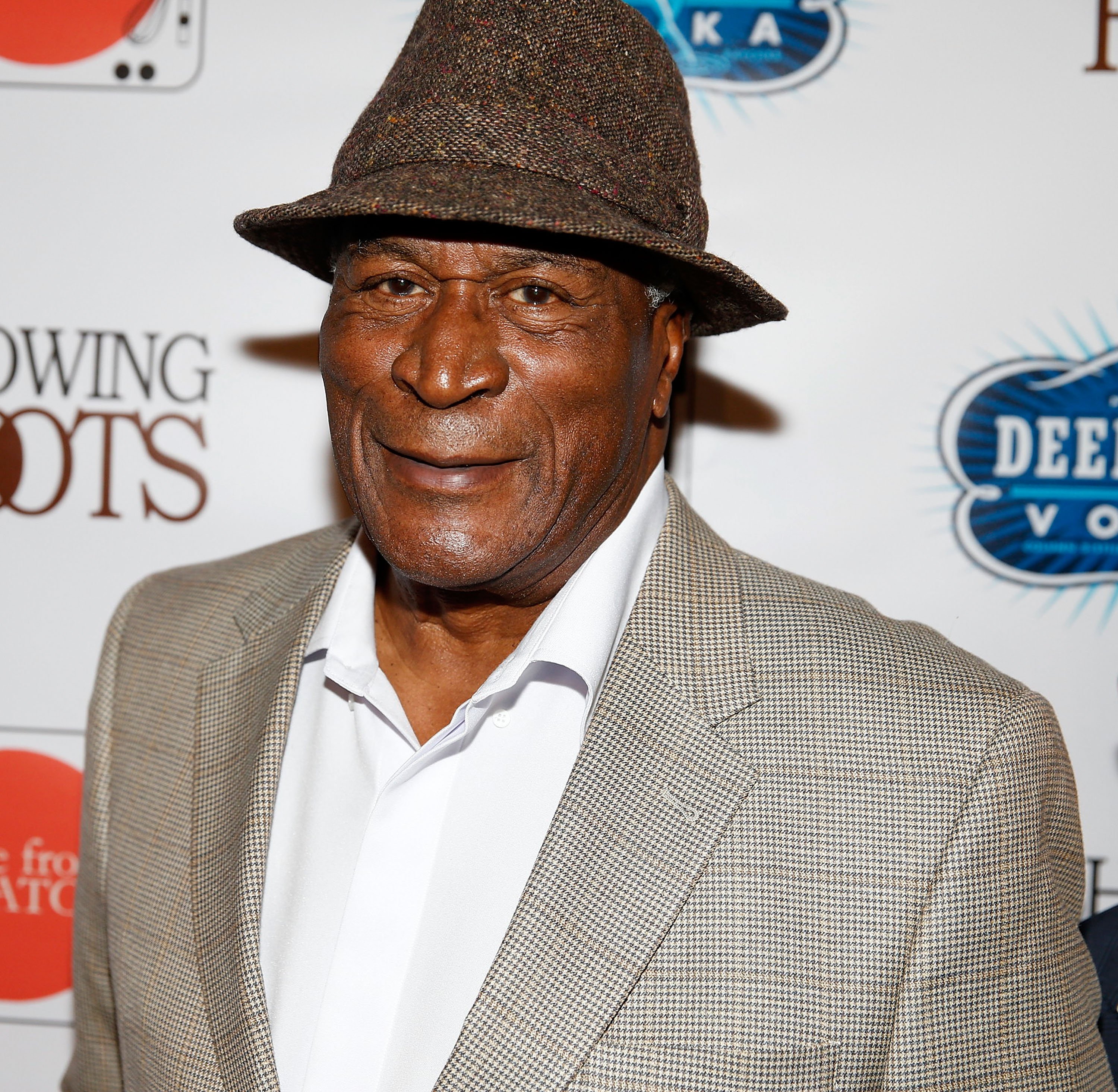 "To work with Eddie is, for my money, easy, because he's always on point," Amos said. "He seems to know intuitively exactly where you're going with your character and he goes along with you. To say I enjoyed it, that's an understatement. I mean, I look forward to it. I probably had crevices in my face from smiling and laughing so much. But in the serious moments that we had, the few very serious moments, we got them through like a trooper, like a Shakespearean trained doctor."
'Coming to America' cast members still go undercover in the sequel
As Murphy played multiple characters, so did Hall. Hall played Akeem's aide and friend Semmi, barber Morris, Reverend Brown and even a female clubgoer. The latter three characters required makeup, just as Murphy's Clarence, Saul and Randy did. Hall said the makeup has improved.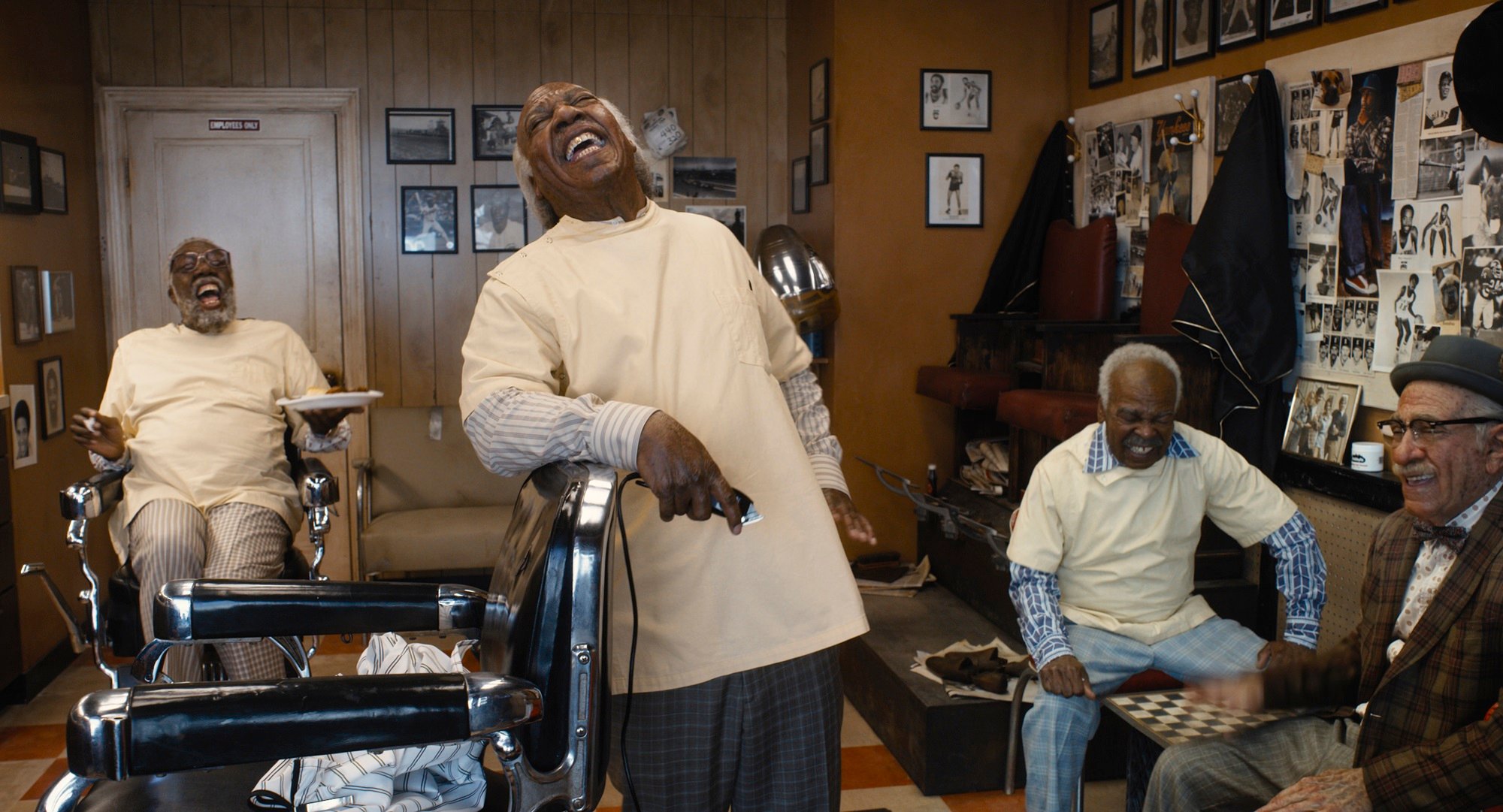 "It's less abrasive to your skin these days," Hall said. "The chemicals are better but it's still four to six hours."