How Country Singer Carly Pearce Embarrassed Herself In Front of Dolly Parton
On June 22, Carly Pearce was invited to become a member of the Grand Ole Opry. None other than Dolly Parton extended the invitation. The video shown of their interaction is short and sweet. But, apparently, it's not the whole story. Let's just say that Pearce didn't exactly keep it cool. Here's what happened.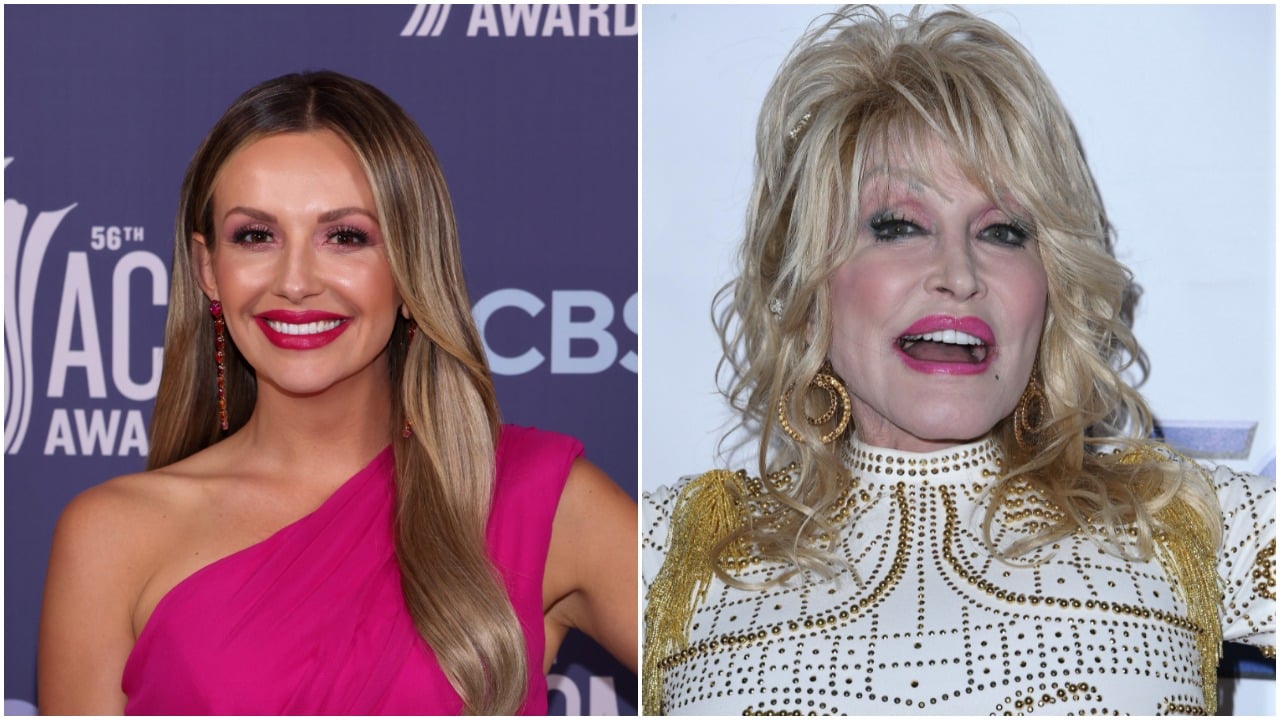 Carly Pearce becomes a member of the Grand Ole Opry
Pearce was asked to become the Grand Ole Opry's newest member by Parton during her June 22 performance. The invitation was a surprise, but joining the Grand Ole Opry has been a goal for the "Next Girl" singer for as long as she can remember.
"It's been the greatest love of my life since I was a young girl listening with my grandparents," she said in a statement, as reported by Rolling Stone. "All of the greatest writers, legends and pioneers have been on that stage, and I feel them in my bones anytime I walk in the stage door… To actually be asked to join the Opry family, there are no words."
Carly Pearce's embarrassing interaction with Dolly Parton
Parton actually first asked Pearce to become an official member last week while she was filming a promotional video for Dollywood, where Pearce used to perform as a teenager. Their interaction was caught on video and shown on Tuesday evening during Pearce's performance.
When Pearce spoke to Taste of Country Nights after the monumental occasion, she spoke about what the video didn't show. When Pearce first saw Parton, she thought she was doing the promo for Dollywood with her.
"Even when I saw her, obviously I was shocked and so excited," Pearce told hosts Evan and Amber. "But I thought maybe she was doing the commercial with me. And I was like, 'Oh, well that's awesome.'"
When Parton brought up the Opry, Pearce tried to maintain her cool.
"And then she started talking about the Opry and I was like, 'No way is that about to happen,'" she said. "And then I just lost it."
RELATED: Dolly Parton Hopes to 'Fall Dead' Doing This — 'That's the Way I Go'
Until Parton actually said the words, Pearce was practically holding her breath.
"I feel like there was this huge choke on me, like, 'Don't show emotion. You might be getting asked but just be cool, be cool,'" she said.
Parton also gifted Pearce a bottle of her signature perfume.
"She wanted me to smell it on her neck, which was so crazy because I was like snotting all over myself," she said, adding that she feared getting bodily fluids on the Queen of Country or her outfit.
But, snot and all, it was a joyous occasion for Pearce. Her formal induction will take place August 3rd.
Dolly Parton and the Grand Ole Opry
Parton first performed on the Grand Ole Opry stage when she was just 13 years old. Johnny Cash introduced her and made her "feel like a woman."
RELATED: Dolly Parton Met Her First Love When She Made Her First Record at Age 12
The "Jolene" singer became an official member in 1969. In an interview she did with USA Today in Aug. 2020, she said one of her first proudest moments was joining the Grand Ole Opry.
"One of the first early proud moments was when I got to be a member of the Grand Ole Opry," she said. "When I became a member back in 1969, that was a big, big night for me, knowing that my people were listening and that I had made it. Just like the song about New York and Broadway. If you can make it here, you can make it anywhere. Well, country singers always think, 'If I can make it to the Grand Ole Opry, beyond the Grand Ole Opry, then you've made it.'"