How Demi Lovato Freed Herself of 'Gender and Sexuality Norms'
Demi Lovato is a pop star and actor who grew up in the public eye. She recently chatted with Drew Barrymore about the pressures of the business and revealed how her much shorter haircut left her with a sense of liberation.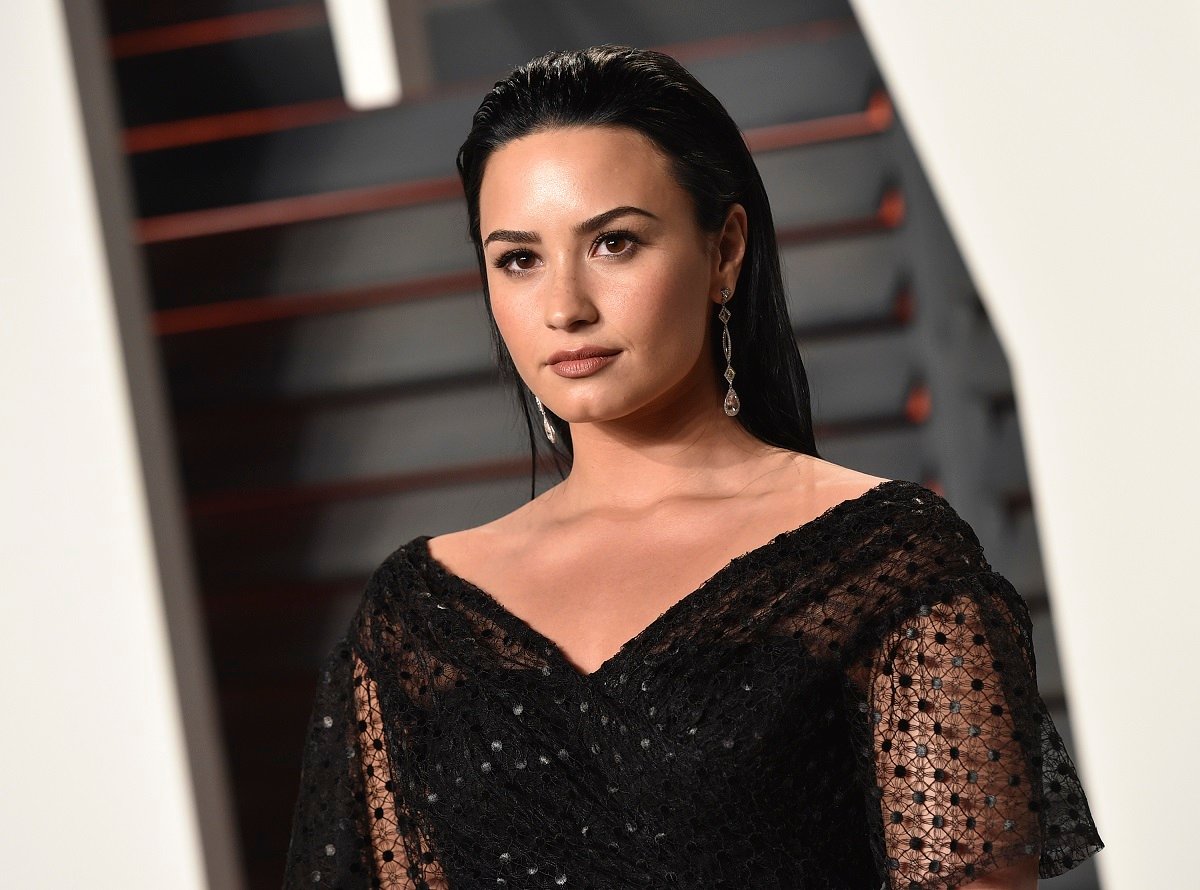 Demi Lovato was a child star 
Lovato started as a child actor, appearing on shows like Barney & Friends and As the Bell Rings. But she quickly rose to fame in 2008, when she starred in the Disney Channel movie Camp Rock opposite Jonas Brothers and Alyson Stoner. 
She then went on to star in popular Disney projects, including Princess Protection Program and Sonny With a Chance. But in recent years, Lovato has become a major force in the music industry. With chart-toppers like "Skyscraper" and "Sorry Not Sorry," the singer was nominated for two Grammy Awards nominations, four Billboard Music Awards, and several MTV Music Video Awards.
She's been opening up about trauma and addiction
In 2018, Lovato's personal experiences came to light when she was hospitalized for an overdose.  The singer has since opened about her substance abuse and past trauma, including her rape at age 15. 
Lovato is now opening up about some of her personal challenges and experiences in a new Youtube documentary series called Dancing with the Devil.  "What I want people to take away from the documentary is that it's the most important thing you can do for yourself is to live your truth," she said during the live premiere. "I'm very excited to finally show this documentary to the world and I can't wait to perform, too."
Demi Lovato says her haircut freed her from gender norms
In a recent appearance on The Drew Barrymore Show, Lovato talked about her personal and emotional growth. The singer opened up about the pressures of being judged by the world, and how she's learned to do what feels right for her:
I was trying something that didn't work for me, now I'm doing something that is working for me. Instead of feeling judged by everyone, I'm just gonna say, 'Look, your opinion about me doesn't matter to me. I'm doing what I need to do for myself and my wellness, my well-being.' Like I'm putting myself first in front of my career, and that's something I never did before because I was so preoccupied trying to be the sexy feminine pop star that I just ignored who I am.

Demi Lovato, The Drew Barrymore Show
Lovato also revealed how her new haircut helped liberate her from her past. "I don't know, I cut my hair because I just wanted to free myself of all of the gender and sexuality norms that were placed on me as a Christian in the South," she said.
"And when I cut my hair I felt so liberated because I wasn't subscribing to an ideal or a belief placed upon me to be something that I'm not. And now that I'm owning who I am, I feel the happiest I've ever felt."