How Demi Lovato Really Feels About Wilmer Valderrama's Recent Engagement
Demi Lovato and Wilmer Valderrama seemed like they would be together forever. So when they broke up in 2016, fans were devastated.
It was even more shocking to see Valderrama get engaged in 2020 following a whirlwind romance with someone else. Fans truly did not see it coming and had hoped the entertainers would find their way back to each other.
Throughout it all, Lovato has mostly remained silent. But in early March, she seemed to address the engagement and share her true feelings on the matter. Let's take a quick look back at their relationship and then talk about this engagement news.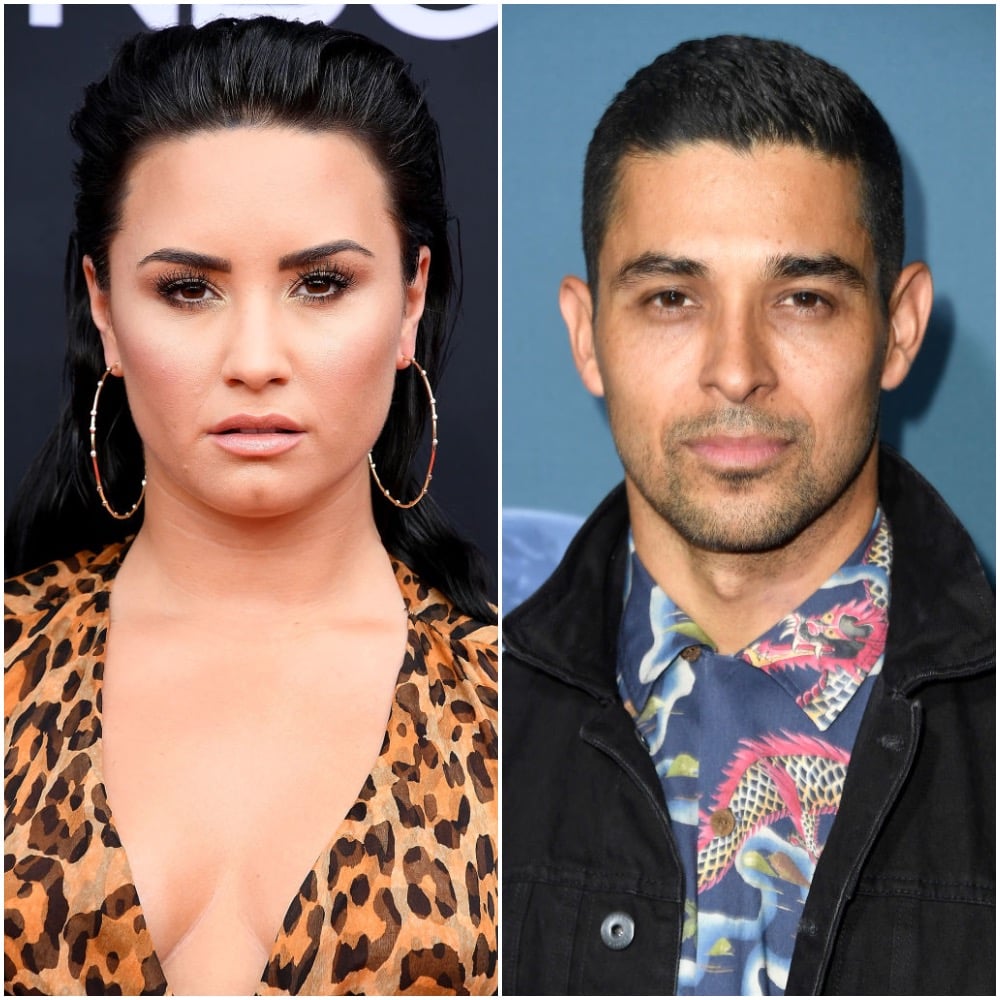 A brief timeline of Demi Lovato and Wilmer Valderrama's relationship
Lovato, 27, met Valderrama in 2010 while filming a PSA for Voto Latino, an organization that aims to empower Hispanic and Latino Millennials by getting them registered to vote.
"I thought, 'I have to have him,' but I was only 17 and he was like, 'Get away from me'," Lovato said of the now-39-year-old actor in her 2017 documentary Simply Complicated (via People).
"When I turned 18 we started dating. I think it was love at first sight, we connected on a level that I've never connected with anybody before, he was just my rock, my everything," Lovato added.
The relationship continued for six years before the pair announced in June 2016 that they had broken up.
"After almost 6 loving and wonderful years together, we have decided to end our relationship," they said in a statement at the time. "This was an incredibly difficult decision for both of us, but we have realized more than anything that we are better as best friends."
Despite calling it quits, the two remained friends. Valderrama was even there for Lovato when she overdosed in 2018 and stayed by her side as she recovered and got back on her feet.
Wilmer Valderrama moved on
Valderrama got engaged to his girlfriend, model Amanda Pacheco, back in January. He revealed on his Instagram page that he popped the question on New Years Day.
In the photo, he's seen down on one knee in front of the ocean. Pacheco posted similar pictures from the moment on her own page, including one showing off the gorgeous sparkler.
The two had been dating for eight moments when Valderrama proposed. They were first linked in April 2019 when they were seen hanging out in Los Angeles.
While many people were thrilled to hear the news, others criticized Valderrama due to the fact that he got engaged so quickly but never proposed to Lovato throughout their relationship.
Some expected Lovato to have a similar reaction, but sources said she had completely different feelings.
How Demi Lovato feels about Wilmer Valderrama's engagement
Following the news of the engagement, a source told E! News on Jan. 2 that Lovato fully supported Valderrama and was happy for him.
"She's happy for Wilmer if he's happy," the source shared. "She always wants the best for him in life and is glad he has found love."
"They will always be friends and have a special place in each other's hearts. But she also realized he wasn't going to be her life partner and she's known that for a while," the insider added. "She moved on from that and has been going in a different direction. She wishes him all the best though."
Lovato herself did not directly comment on the engagement at the time. But on March 6, she dropped the music video for her song, "I Love Me," which appears to reference it.
Around the 3:00 mark, a bride and groom run past her as she stands in the street. She looks over and gives a bittersweet facial expression. But given the entire message of the song, it seems like she's overall fine with the engagement because she has enough love for herself to feel OK.
The video also references other big moments in her life, including her 2018 overdose and her Camp Rock days. Watch it above.
Read more: Wilmer Valderrama Reveals His Biggest Regret From 'That 70s Show'