How Denise Richards Is Changing Her Diet After 'RHOBH' Fans Warned Her About Her Thyroid
Denise Richards finished her first season of Real Housewives of Beverly Hills (RHOBH) looking great. However, she has been open about being on a strict diet.
Fans noticed something about her thyroid on the reunion, which led to her changing her diet once again. Find out what she said when thanking fans and more.
Denise Richards previously wrote about being on a strict diet
The actress still looks great years after some of her biggest roles. It turns out she is on a strict diet to keep it that way.
She previously posted a picture with her husband at a gas station. He is seen holding ice cream. The reality star wrote, "Even though I'm on a no dairy, gluten, booze, sugar, beef, diet (need to lose a few lbs) he bought me a #haagendazs ice cream bar at the gas station. #cheatday."
The post got a lot of reactions from fans and celebrities. "Everyone deserves a cheat day!" commented Kristin Chenoweth. "You are beautiful just the way you are!!!!" commented Jennifer Gareis.
She is eliminating gluten from her diet
The housewife also got another kind of feedback after the reunion. Many fans were concerned about her thyroid so she got checked out. She posted a closeup picture of her face and one of her from the reunion.
She wrote in a caption of the post, "It's amazing to me in a short time eliminating gluten from my diet how much my thyroid has changed. A few of you pointed out after the #RHOBH reunion that my thyroid was enlarged. You were right, it was something I ignored until pointed out. I had no idea how much our diet really can affect our body and for me how toxic gluten really is … I thank all of you who sent me messages. #selfcare."
There is still drama between her and Camille Grammer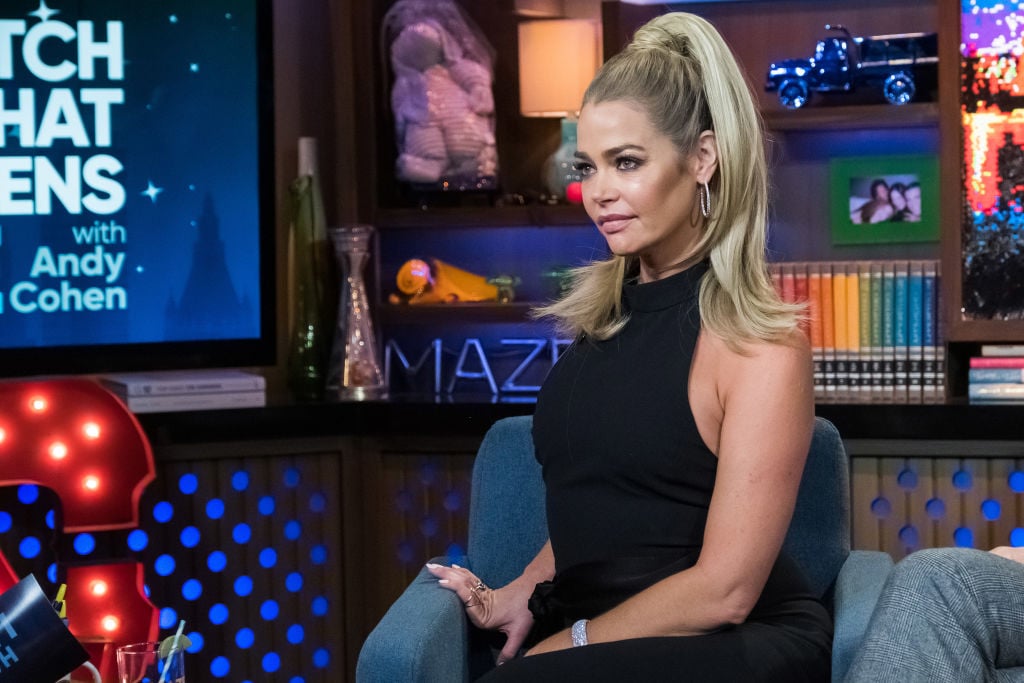 Things might be improving for Richards' health, but there is still drama between her and Camille Grammer. She revealed something that happened behind the scenes of the reunion.
She tweeted, "@TheRealCamilleG needs to thank her lucky stars that bravo didn't air some of her comments during the season and at the reunion. My youngest daughter's biological father is African American I found some of her comments quite offensive."
Us Weekly claims an unknown source has come forward about the comment. "She said: 'Do you want me to be sorry because I'm a white woman?" said the source. "The other women were like, Camille, do you know what you are saying? That's not OK.'"
Another unknown source said, "It never aired. It was brought up by Andy Cohen during the reunion] and the other women who criticized her, and that's when she said that whole 'should I be sorry because I'm a white woman' bullsh*t. That too didn't air."
It's unknown who will be coming back next season of the show. If Richards returns she might have more to say about Grammer.