How Did 50 Cent Get His Name?
Curtis "50 Cent" Jackson has made a name beyond the music scene but how did the 'Power' Universe executive producer and businessman get his name?
Curtis "50 Cent" Jackson has made a name for himself beyond the music scene. The "21 Questions" rapper first burst onto the music scene in the early 2000s, but since then, he has expanded his interest way beyond music. From his role as an executive producer, actor, and director in the Power Universe, to his multimillion-dollar deal with Starz network, 50 Cent makes sure that his name continues to stay relevant.
Though 50 Cent wears many hats now including being a professional internet troll and antagonizing his peers for fun, what are the origins of his stage name?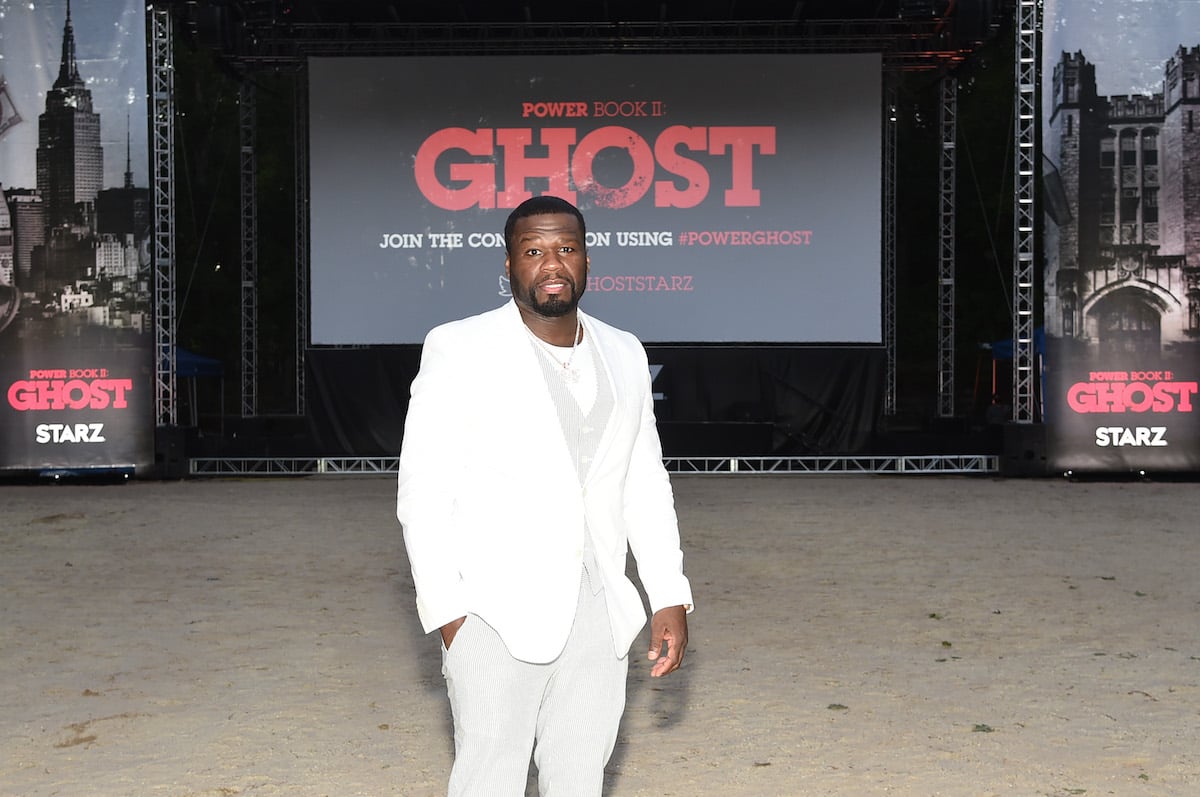 How did 50 Cent become famous?
50 Cent grew up in Queens, New York. Following the death of his mother, he was raised by his grandmother. He began selling drugs at age 12 at the height of the crack cocaine epidemic. However, he always had an interest in rap. Still, it took the rapper being shot at close range nine times for him to begin taking his music career seriously.
He began earning recognition from his single "Hot To Rob" where he rapped about robbing major talents of the era including Jay-Z and Lil Kim. Then in 2002, rapper Eminem heard his mixtape, Guess Whose Back?, and invited 50 Cent to fly to LA to meet with him in Dr. Dre.
The rest is history, 50 Cent signed a $1 million record deal, and his first single "In Da Club" from his debut album, Get Rich or Die Tryin' is still one of the most listened to songs in history.
How did 50 Cent get his name?
When it came to his stage name, 50 Cent drew his inspiration from the streets. He was inspired by Kelvin Martin, a 1980s Brooklyn robber known as "50 Cent." However, the rapper wanted his name to be more than just a rip-off of someone else. His name is a metaphor for change.
"It says everything I want it to say," he told Stuff Magazine in 2005. "I'm the same kind of person 50 Cent was. I provide for myself by any means." Interestingly enough, actor Joseph Sikora who portrays Tommy Egan in the Power Universe, based his character on 50 Cent, specifically the "How To Rob" era.
Sikora spoke with Jalen Rose for the New York Post's Renaissance Man podcast and revealed that he based Tommy's mannerism on 50 Cent. He explained that he watched, "dozens and dozens, maybe even hundreds of hours of 50 Cent interviews; that the cadence, word choice, the feeling, the vibe is a lot of it."
What is 50 Cent's net worth in 2021?
By expanding outwards and extending himself beyond just music, 50 Cent has made quite the name and fortune for himself. 50 Cent filed for bankruptcy in 2015 just one year after Power premiered. However, since then he has pulled himself out of debt and rebuilt his net worth.
"50 Cent made around $300 million in two years," Zack O'Malley Greenburg, Forbes' senior editor, told The Post. "He has always been really good at profiting off whatever his situation is. He even marketed getting shot nine times."
According to Celebrity Net Worth, 50 Cent is now worth $40 million as of 2021.