How Did Aaliyah Meet Damon Dash?
Aaliyah and Damon Dash were a pretty popular couple in the early 2000s, epitomizing the bad boy and good girl pairing. But does anyone actually know how their love story began? Ahead, we'll cover how they met and a timeline of Aaliyah and Damon Dash's relationship.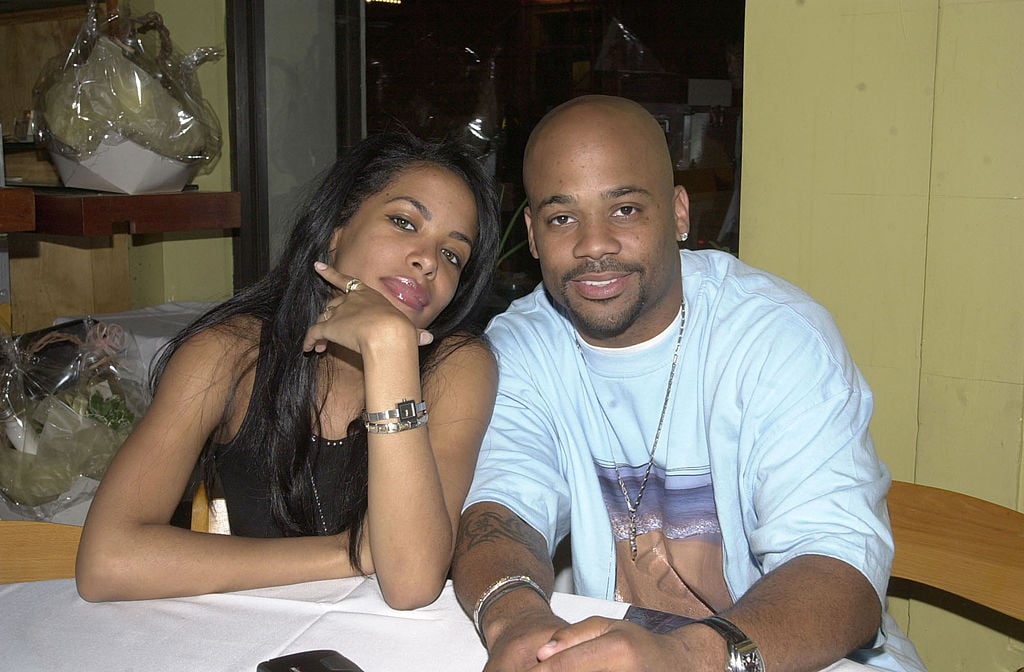 How Aaliyah and Damon Dash met
Model Natane Adcock told Vibe in 2001 that she introduced Aaliyah and Dash around the Fourth of July in 2000. She noted that she had been friends with the "Try Again" singer for a while and considered Dash her "best guy friend."
Adcock did not share where she introduced them, but Aaliyah and Dash were first photographed at Diddy's Fourth of July party on July 2, 2000. The Daily Mail also obtained photos showing them hitting it off at another party around the holiday.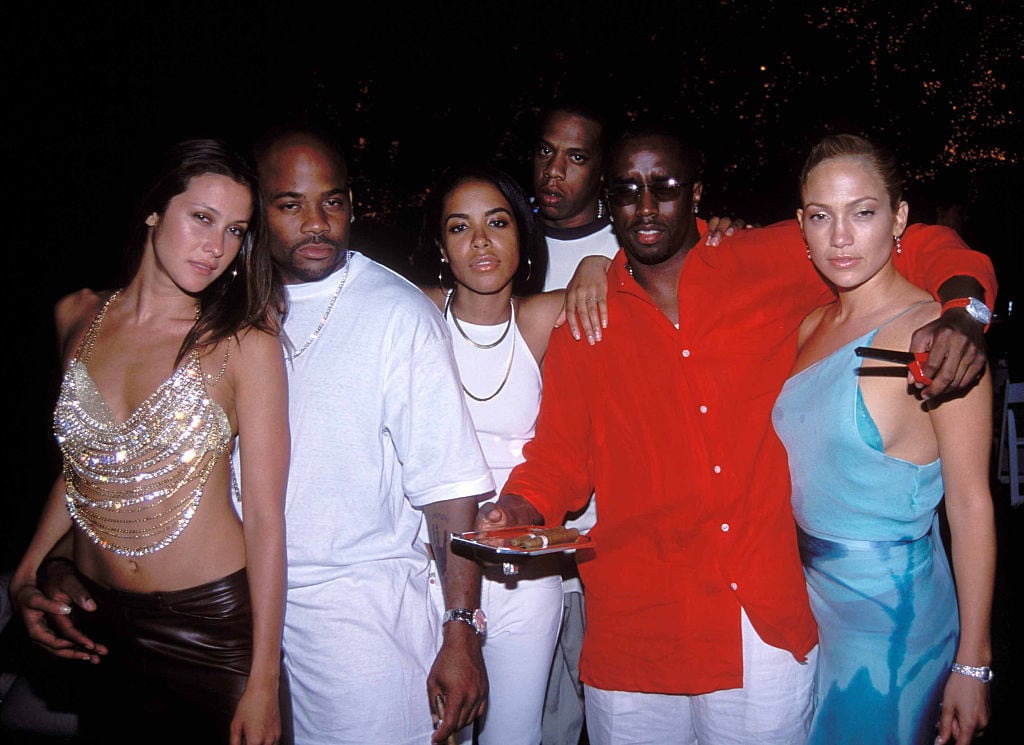 In a later interview with The New York Magazine, Dash recalled how Adcock set them up, calling it the "coolest thing" she'd ever done for him.
"That was my first really true love," he said of Aaliyah. "[Adcock] actually secured the fact that I was able to be with the coolest girl that ever graced the planet. She used to make sure that when I came in the club that I was surrounded by the best people, all beautiful women."
Aaliyah's relationship with Damon Dash took off after that
Sources have said that Aaliyah and Dash were practically inseparable after they met. The couple opted to keep their romance away from the press, but they were together for about a year until Aaliyah and eight others were tragically killed in a plane crash.
Aaliyah, 22, had been flying back from the Bahamas on Aug. 25, 2001, where she'd shot the video for "Rock the Boat," when her plane crash shortly after takeoff. It was later revealed that the aircraft had been overloaded by hundreds of pounds and that the pilot had drugs in his system.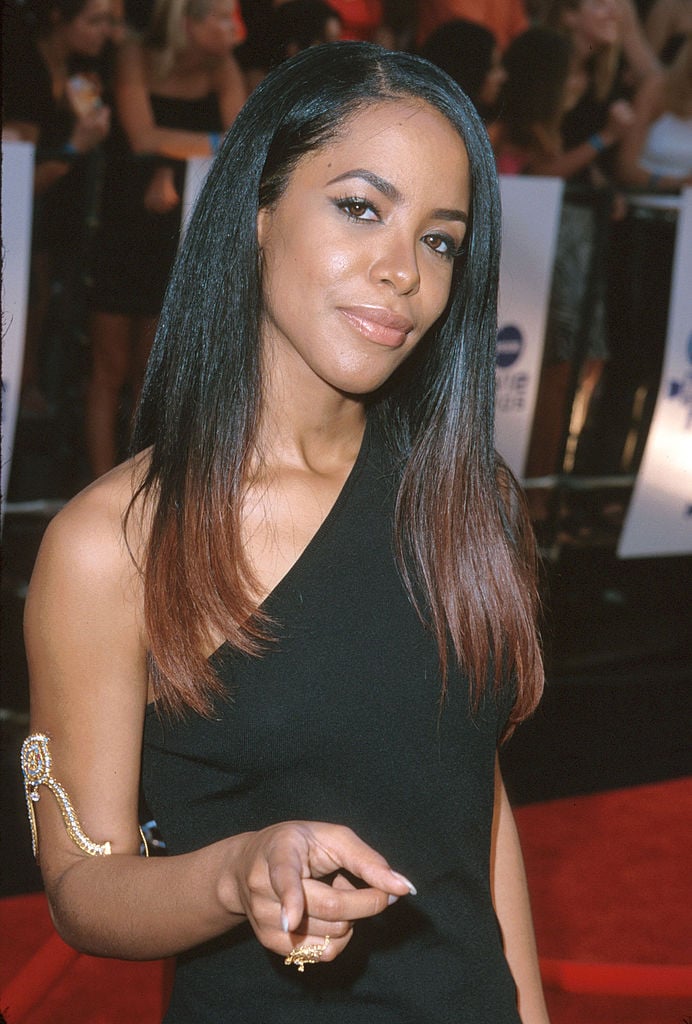 Damon Dash's life after Aaliyah
After her death, Dash revealed to Vibe that he and Aaliyah had talked about getting married and planned to do it as soon as she had the time.
"Like after The Matrix sequels," he said, referencing her casting in The Matrix: Reloaded and The Matrix Revolutions. (ABC News reports that Reloaded was supposed to come out in November 2002 but got pushed back weeks before Aaliyah's death. Both films eventually premiered in 2003, with actress Nona Gaye taking over Aaliyah's role.)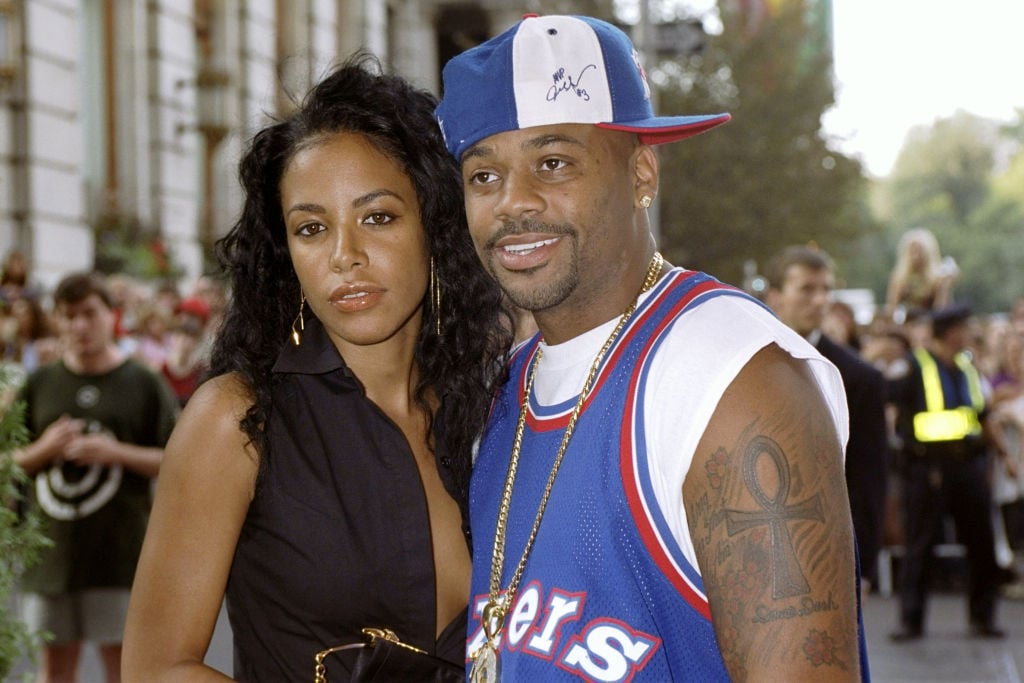 Years later, Dash has continued to honor Aaliyah. He candidly spoke about the singer and their relationship in a 2019 interview with Page Six, saying: "She was just cool as hell … we would laugh … we never stopped hanging and that is what happened with her. There was never any obligation or any title … just liking being around somebody for who they are. I was not in love with Aaliyah through the television — I fell in love with her from hanging out and meeting her. She looked different than Aaliyah on the TV screen."
Dash eventually found love again with fashion designer Rachel Roy, but they divorced in 2009 after four years of marriage. He is now seeing a woman named Raquel Horn — someone he once said gives him the same feelings he felt during his relationship with Aaliyah.
Read more: Makeup Artist Suggests Aaliyah Checked Isaiah Washington on the Set of 'Romeo Must Die' for Allegedly Being Homophobic