How Did Ben Platt and Noah Galvin Meet?
Ben Platt and Noah Galvin recently made their relationship public. The latest "it" couple is quarantining like the rest of us. They've posted random dance party photos and raised money for organizations in need. How did The Politician star and The Real O'Neals actor meet?
Who is Ben Platt?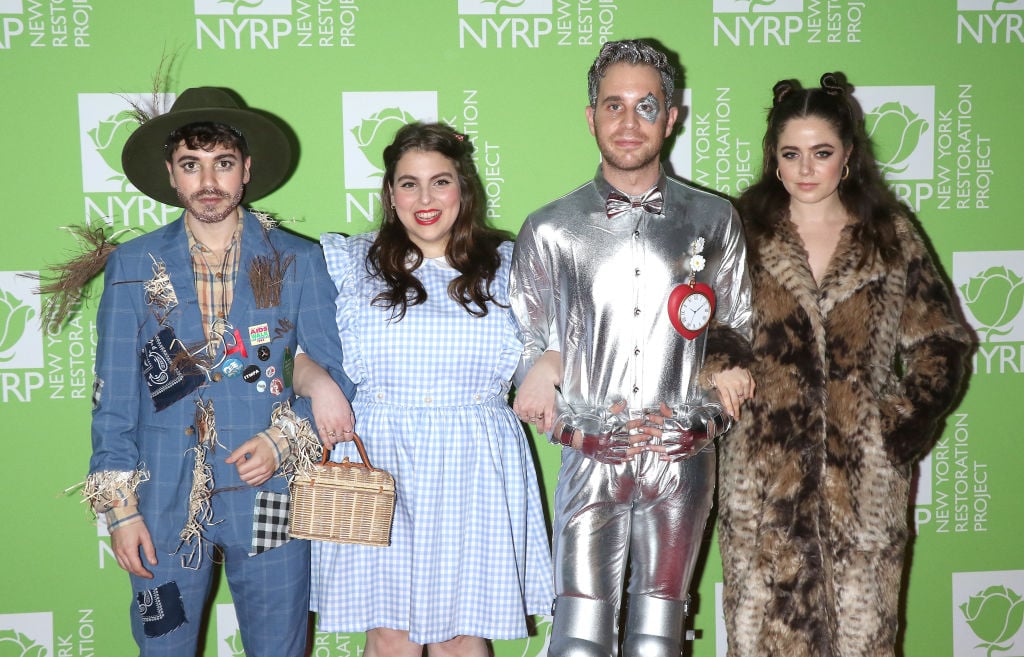 RELATED: Ben Platt and Noah Galvin Reveal They Are Dating ― Here's the Interesting Connection They Share
Ben Platt's name has been circulating quite a bit over the last couple of years. The 26-year-old actor who originated the role of Evan Hansen in the Broadway musical, Dear Evan Hansen, comes from an entertainment-rich family but is paving his own way.
Platt's love of acting began in childhood. He took on theater before his "big" break in the film via the Pitch Perfect franchise, starting in 2012. However, The Book of Morman's Broadway run is where Platt first made a name for himself from 2014-2015.
Next came Dear Evan Hansen from 2016-2017. Platt won a Tony Award a Grammy and a Daytime Emmy. He recently starred in Netflix's Ryan Murphy-backed series, The Politician. Broken Diamonds and Merrily We Roll Along are on the way.
Currently, Platt is quarantining with his boyfriend, Noah Galvin. His live concert experience, Ben Platt Live From Radio City Music Hall, is now available to stream on Netflix.
In an interview with Variety, Platt addressed being gay in relation to his music.
"It was really a conscious decision. You know, I'm going to be public about this, [but] to go in and edit my relationship seemed silly for no reason. I don't think I realized the gravity of it until it was out and I was seeing people's reaction to it," he said.
Who is Noah Galvin?
RELATED: The Surprising Thing Ben Platt Had to Overcome Before Starring in Netflix's 'The Politician'
If Noah Galvin looks familiar, he starred in the 2016 comedy sitcom, The Real O'Neals. He played a gay teen coming out to his parents who are a traditional Irish Catholic family.
The actor also got his start via Broadway in productions such as, "The Signature, Playwrights Horizons, MCC, The Vineyard, The Public, The Culture Project, The Flea, The Wild Project, New York Theater Workshop, the Barrow Street Theater, Rattlestick, Ensemble Studio Theater, and many others," according to IMDb.
Galvin is an award-winner for narrating Hollis Seamon's novel Somebody Up There Hates You. He's also narrated The Perks of Being a Wallflower and more.
Recently, Galvin appeared opposite Beanie Feldstein in the feature-length film, Booksmart, and a few other projects.
How did Platt and Galvin meet?
RELATED: 'The Politician' Star Ben Platt: His Net Worth And How He Became Famous
Being in the same theater crowd, Platt and Galvin crossed paths many times over the years. Galvin is Platt's successor in Dear Evan Hansen. How and when they met exactly, is not known.
In an interview with the Little Known Facts podcast with Ilana Levine, Galvin made it clear the two were romantically involved.
"Ben and I are dating," he said. "I asked him this morning, I was like, 'Are we allowed to talk about this?' And he's like, 'Don't go into our nitty-gritty, but yeah, people can know.' It's still relatively new."
The coronavirus pandemic (COVID-19) has Platt and Galvin quarantined together. Also joining them is their friend, Kathryn Gallagher. Galvin celebrated his birthday during this time. He spoke of how Platt made it special, regardless of the circumstances.
"Long story short, Ben made me a birthday video. Ben very sweetly for the past, like, probably three months, has been putting together this video for me," he said.
"It's all my favorite drag queens from RuPaul's Drag Race and beyond and all of my friends in drag, wishing me a happy birthday."