How Did Beyoncé and Jennifer Hudson Get Along While Filming 'Dreamgirls'?
In 2006, Beyoncé and Jennifer Hudson starred as Deena Jones and Effie White in the musical drama Dreamgirls. Though they played longtime friends and two-thirds of a girl group known as "The Dreamettes," it's been rumored that the singers' real-life relationship didn't mirror that of their characters'.
While rumors of a feud between the stars during their Dreamgirls days have circulated throughout the years, both have since set the record straight on whether they got along while filming the movie.
Critics were convinced Beyoncé was jealous of Jennifer Hudson
Following the release of the 2006 film adaptation of Dreamgirls, several media outlets suggested that Beyoncé and Hudson did not get along too well behind the scenes.
While sources claim the two had a friendly relationship during the early days of filming, it was rumored that tensions began building when Hudson and fellow co-star Anika Noni Rose became outraged by what they believed to be special attention paid to Beyoncé.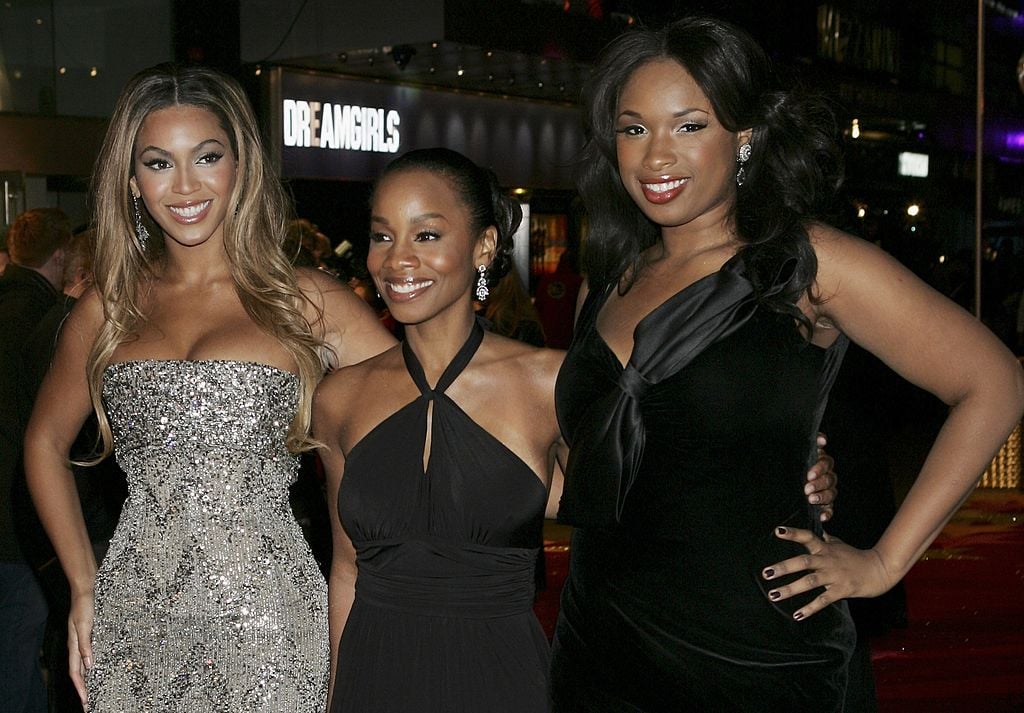 Some also believed that the "Formation" singer was jealous of the American Idol alum for having more of a coveted role than her.
Though rumors surrounding Beyoncé and Hudson's alleged feud circulated for a few weeks after the film was released, the Grammy winner eventually denied these claims, saying that there were no ill-feelings between herself and her co-star whatsoever.
"I knew that the character that I played wasn't the star," Beyoncé told People in 2006. "She wasn't the underdog. She didn't have the struggle and the pain and the dramatic scenes that Effie had, and I was fine with that."
The Queen B went on to express her distaste for people pitting her and Hudson against one another.
"It's really unfortunate that everyone is saying I'm jealous of Jennifer. It hurts my heart because it's so clichéd. They're saying that I'm mad when I knew going into this that I was playing Deena," she continued. "Because I'm a star they just automatically assume that I'm not humble enough to sit down and take a back seat, which I am."
Jennifer Hudson and Beyoncé became great friends while filming "Dreamgirls"
Despite what people might think, Hudson and Beyoncé actually became good friends while filming Dreamgirls. The Secret Life of Bees star even set the record straight on her and Bey's relationship during a 2013 appearance on Watch What Happens Live with Andy Cohen.
"There [were] never any rifts at all," Hudson explained. "That is still my girl to this day. I love her. We've always been good."
Three years later, the "Spotlight" singer reiterated that she and Beyoncé maintained a close friendship throughout the years. Hudson even admitted to attending the singer's Formation World Tour, where she got some love from her co-star during a performance of "Survivor."
"Oh my God, yeah!" Hudson told E! News. "I just went to see Beyoncé in concert twice. She knows when I'm coming every time!"
She added, "We actually saw I just saw each other at the CFDA Awards. She was honored and I performed, and she was like, 'So when are you coming, and I was like, 'As soon as I get done here in New York I'm gonna be on the first thing smoking because you know I'm coming to see the show!'"