How Did Beyoncé Get Famous?
It's hard to imagine a time when Beyoncé wasn't a household name considering she's been in the music industry for almost two generations. Her marriage to Jay-Z created an even bigger empire that's praised by fans and NARAS in bestowing her a mountain of Grammys.
While it may seem Bey's fans know everything about her, some of her fans may not have even been alive when she became famous. For you Millennials: do you know or remember how Beyoncé found fame?
Let's rewind to the 1990s when many of today's biggest music superstars were just starting and competing with one another.
Beyoncé's early days in Houston, Texas
Born and raised in Houston, Beyoncé made her name known locally by performing in school talent shows and eventually joining a performing arts school. Bey also enhanced her vocal chops by singing in choirs, primarily local churches.
This combination had her ready for a singing career before she was even a preteen. She was singing in an all-girl singing group by 1990. They were called Girl's Tyme, which might sound corny, yet set a path for more women R&B groups becoming popular again on the charts.
Girl's Tyme ended up on the old talent competition show Star Search where the girls ultimately lost.
Bey's father then managed the group and wrangled them a record deal before ultimately calling themselves Destiny's Child.
Beyoncé was clearly a standout
Even though Destiny's Child was a group effort, it was obvious Beyoncé was going to be a star. Everybody could tell she had an appealing presence and a voice suited to do virtually anything.
Ultimately, Destiny's Child took their name from the bible (Book of Isaiah), even though most of the mainstream never noticed. Also, did you know Destiny's Child's first hit single was for the film Men in Black?
These are all things that occurred 22 years ago, something hard to believe for those who feel like Bey's career started just yesterday. It only took five more years before she went solo and blew the lid open on how many Grammys a woman artist can win in one night.
Bey's journey into acting
A few years into Destiny's Child's success, Beyoncé found herself increasing her fame and destiny toward a solo career. Her first acting role was in the obscure musical Carmen: A Hip Hopera. However, most people remember her early acting turn in Austin Powers in Goldmember playing Foxxy Cleopatra as a parody of a Bond Girl.
Comedy was surprisingly becoming an acting forte for her, something we've all forgotten. Outside all her compelling and dramatic music videos being produced, she was making us laugh on the big screen, including starring with Steve Martin in a remake of The Pink Panther.
She sort of put a cap to her acting career (temporarily) with a more dramatic performance in 2006's Dreamgirls. At least she'll be back to play the voice role of Nala in the upcoming live-action remake of The Lion King.
The evolution of Beyoncé the solo artist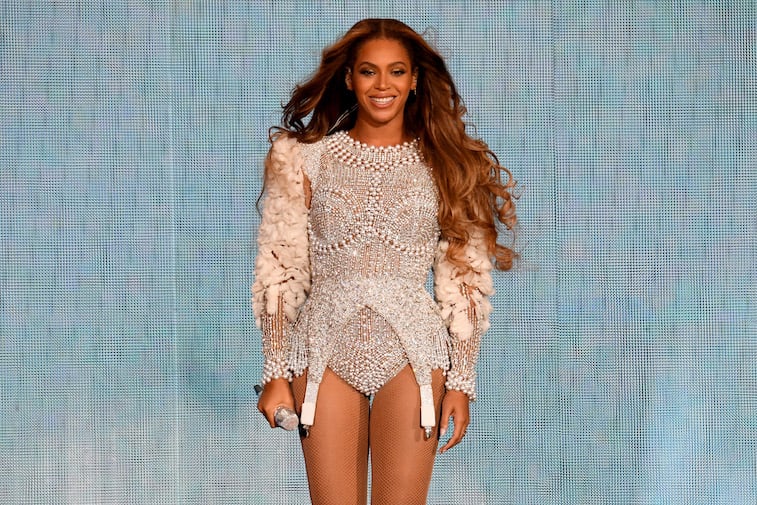 The pivotal night in 2004 when Bey won five Grammys all in one night for her debut solo album is one of the most significant moments in music history. She managed to top this night six years later in 2010 when winning six Grammys in the same evening for I Am…Sasha Fierce.
With 23 Grammy wins and 66 nominations, she's blazed a trail few other female artists will ever be able to catch up to. We all know she didn't really need to marry Jay-Z in 2008 to make her more popular.
Their union has only increased her power in the music industry while perhaps also keeping her more grounded. Having children with Jay-Z has helped evolve them into working out marriage problems and being together while on tour.
They've become an example of how fame doesn't have to destroy you and instead create a real partnership to keep you innovating through your chosen field.