How Did Blac Chyna Get Rich and Famous?
Blac Chyna became a reality television star practically overnight, in a rush of stardom that left many of us scratching our heads, wondering who this woman was and how she got to be rich and famous seemingly in an instant. But the truth is that Chyna had been leaning into the spotlight for a while by then. We just didn't realize it.
So let's break down the myths and mysteries behind Blac Chyna — and find out the real reasons for her newfound riches and fame.
Who is Blac Chyna?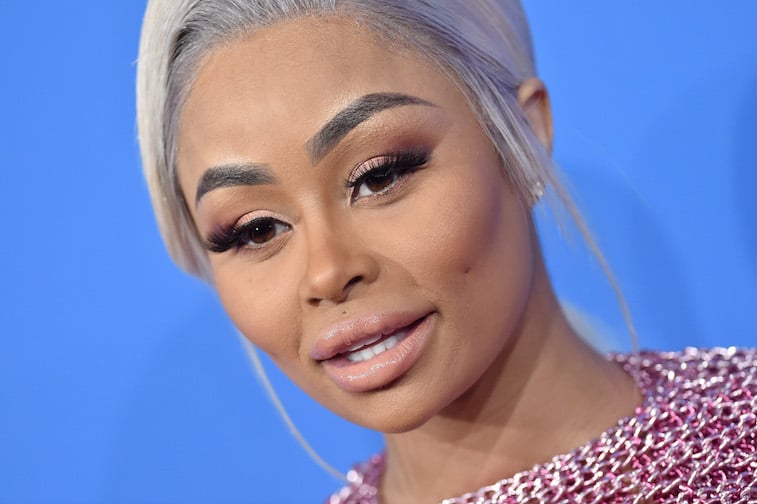 Blac Chyna, whose real name is Angela Renée White, was born in 1988. While attending school in Maryland, she became a stripper to pay for college tuition.
Once she transferred to a different college in Miami, Chyna realized that school was too exhausting for her, and she'd rather focus on stripping as well as starting a career as a model. It was around this time that she also allegedly borrowed the name "Blac Chyna" from a customer and began using that as her own moniker.
What came first for Blac Chyna — riches or fame?
Blac Chyna was trying to become both rich and famous before she ever started dating Rob Kardashian… though some people wonder if those were the only reasons she dated him.
First, Chyna was a Dimepiece magazine cover model, and after that, she was featured in Straight Stuntin' Magazine and Black Men's magazine. Then, in 2010, Chyna had her first big break when she was name dropped in the song "Miss Me" by Drake. He raps, "Call up King of Diamonds and tell Chyna it'd be worth the flight." The King of Diamonds was a club in Miami where Blac Chyna used to strip, and apparently, Drake found her very memorable.
The name drop came as a total surprise, but then again, so was what happened next.
Blac Chyna gets a name drop from Drake, and so much more
After Drake's namedrop, Kanye West cast Blac Chyna as Nicki Minaj's body double in Minaj's video "Monster" since the two women have such similar physiques.
From there, it wasn't long before Chyna moved up from being shouted out by rappers to being courted by them. She began dating Tyga and appeared as his girlfriend in his music video "Rack City."
By this point, Chyna had won Model of the Year at the Urban Model Awards, was the mother of Tyga's child, and was name-dropped again, this time by Minaj herself, on the 2 Chainz's track "I Luv Dem Strippers."
It seemed like all was looking up for Chyna, until 2014, when Tyga began spending time with a certain 17-year-old Kardashian. At this time, Chyna and Tyga parted ways.
The Kardashian-Chyna feud begins
When Kylie Jenner-Kardashian and Tyga began dating one another, Blac Chyna was not happy.
In fact, it was rumored that their relationship was what caused Chyna and Tyga's split in the first place, no matter how much Tyga tried to deny it.
In a strange turn of events, Chyna began dating Rob Kardashian, the older brother of Kylie Jenner, in 2016. Many were confused about the nature of their relationship, but Chyna insisted time and time again that she had genuine feelings for Rob. They even starred on a reality show that centered around their relationship called Rob & Chyna.
After the birth of their daughter, Dream, in late 2016, the couple cut ties and the show was canceled. But that doesn't mean Chyna is going to allow her name to fade into obscurity.
What is Blac Chyna doing now?
Blac Chyna recently announced her very own reality show The Real Blac Chyna which is premiering sometime this summer on the Zeus network. Chyna also has a lucrative partnership with LASHED Cosmetics, where she has designed her own line of false eyelashes.
If time heals everything, as Chyna wrote on one Instagram post, then surely money and fame don't hurt.