How Did Bob Saget and John Mayer Become Friends?
After Bob Saget ragically died on Jan. 9, his friendship with Grammy winning singer/musician John Mayer has come to light. Here's how the two became close.
When Bob Saget tragically died on Jan. 9, 2022, John Mayer stepped up to help the late comedian's wife and set up a charity in his name. The two were pretty close. So how did Saget and Mayer become friends?
Bob Saget revealed he met John Mayer while raising funds for charity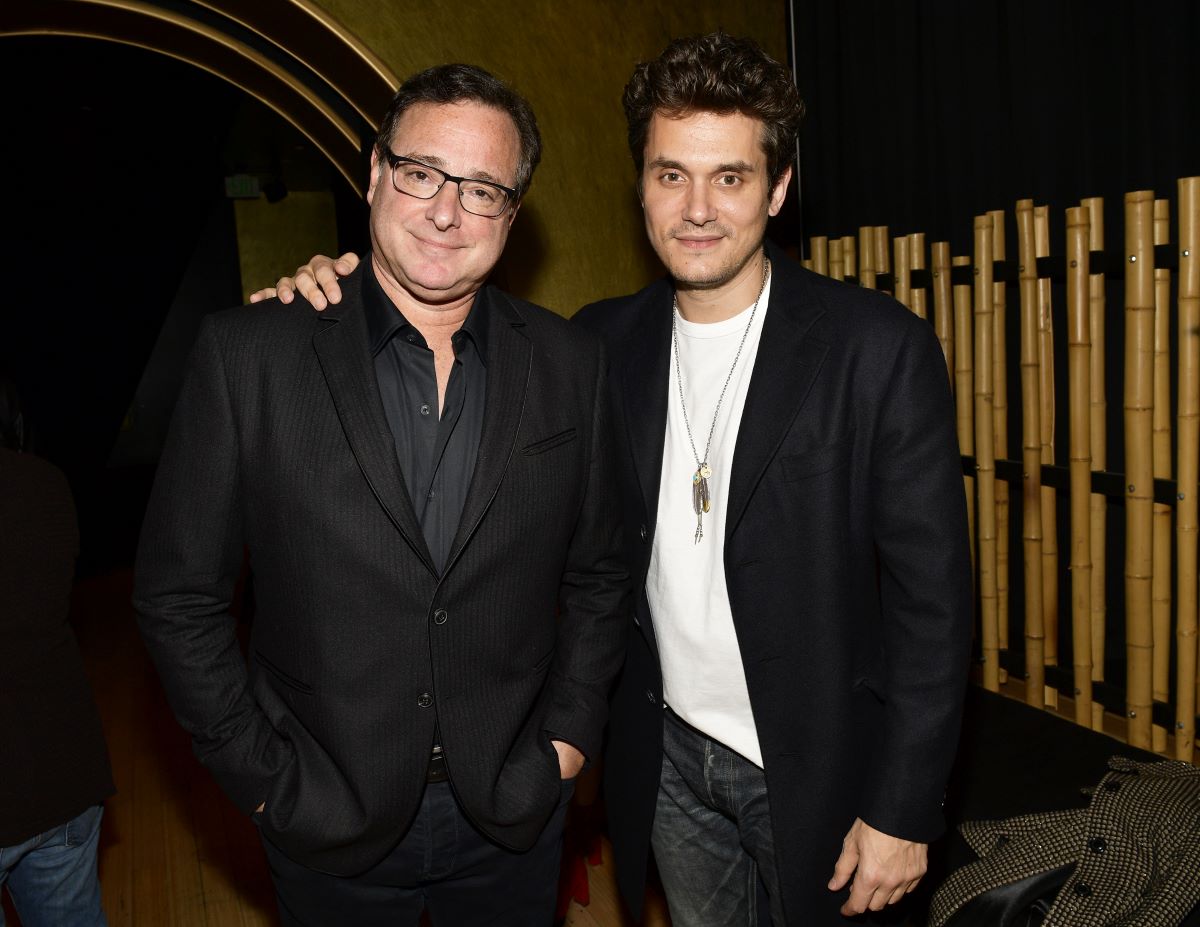 Saget was an actor and stand-up comedian known for his role as Danny Tanner in the '90s sitcom Full House. Mayer is a Grammy Award-winning singer-songwriter who has released hit tracks like "Daughters" and "Waiting on the World to Change." 
In a 2019 interview with Chicks in the Office, Saget revealed he was a fan of Mayer's work. And in 2006, the comic reached out to the musician to perform for his scleroderma benefit. Mayer was on tour at the time and couldn't attend. So, instead, the singer sent Saget a video of himself performing one of his favorite songs.
When Mayer returned to Los Angeles, he attempted stand-up comedy and joined Saget at the Laugh Factory. The two have been close ever since. 
"He's such a great guy," Saget said. "He's such a good friend."
"He's just one of my dearest friends," the comedian added. "I'm very lucky."
The singer set up a way for fans to donate to Bob Saget's favorite charity
Saget's death came as a shock to the world, including Mayer, who took to Instagram to share how devastated he was at losing his good friend. 
"I love you, Bob," Mayer wrote. "I will never forget you. I will visit you often in my memories, and I hope I get to see you in my dreams. I will tell my kids about you. I'm taking you with me forever. I love you, Bob."
The singer then stepped up to help Saget's wife, Kelly Rizzo. He and comedian Jeff Ross went to LAX to retrieve Saget's car and return it home. 
Mayer also came up with a way fans could donate to the Scleroderma Research Foundation, an organization Saget began advocating for, when his 47-yeard-old sister, Gay Saget, died of the disease.
"Bob Saget worked tirelessly to raise awareness and money for the Scleroderma Research Foundation, a cause that was so close to his heart," Mayer wrote on Instagram. "That's why I asked @deansnuts and @littlepatterns to help design this hoodie to keep both his memory and the enduring fight for a cure alive."
Bob Saget's wife Kelly Rizzo revealed John Mayer and Jeff Ross are holding her up in this time of grief
After Mayer and Ross brought Saget's car home, Rizzo shared a message on Instagram revealing how much the two have helped her in this difficult time. "No words for how much this meant to me," she wrote. "These two men have been holding me up and taking care of me (along with many other incredible people who loved my husband more than anything)."
"But these two, driving our little Prius that Bob left at the airport, home, was such a solid," Rizzo added. "And I'm happy it gave them some time to ruminate and share their love of Bob with all who watched. The Prius is now home."