How Did Brooklyn Beckham Meet Nicola Peltz?
Brooklyn Beckham and Nicola Peltz recently got married in a star-studded wedding ceremony. Find out how the couple started dating.
David Beckham and Victoria Beckham's oldest son, Brooklyn Beckham, is now married. He and actor/model Nicola Peltz recently tied the knot in a lavish ceremony attended by numerous celebrities.
Some fans are probably wondering about how Beckham and Peltz started their relationship. When and how did they meet? Here's what we know.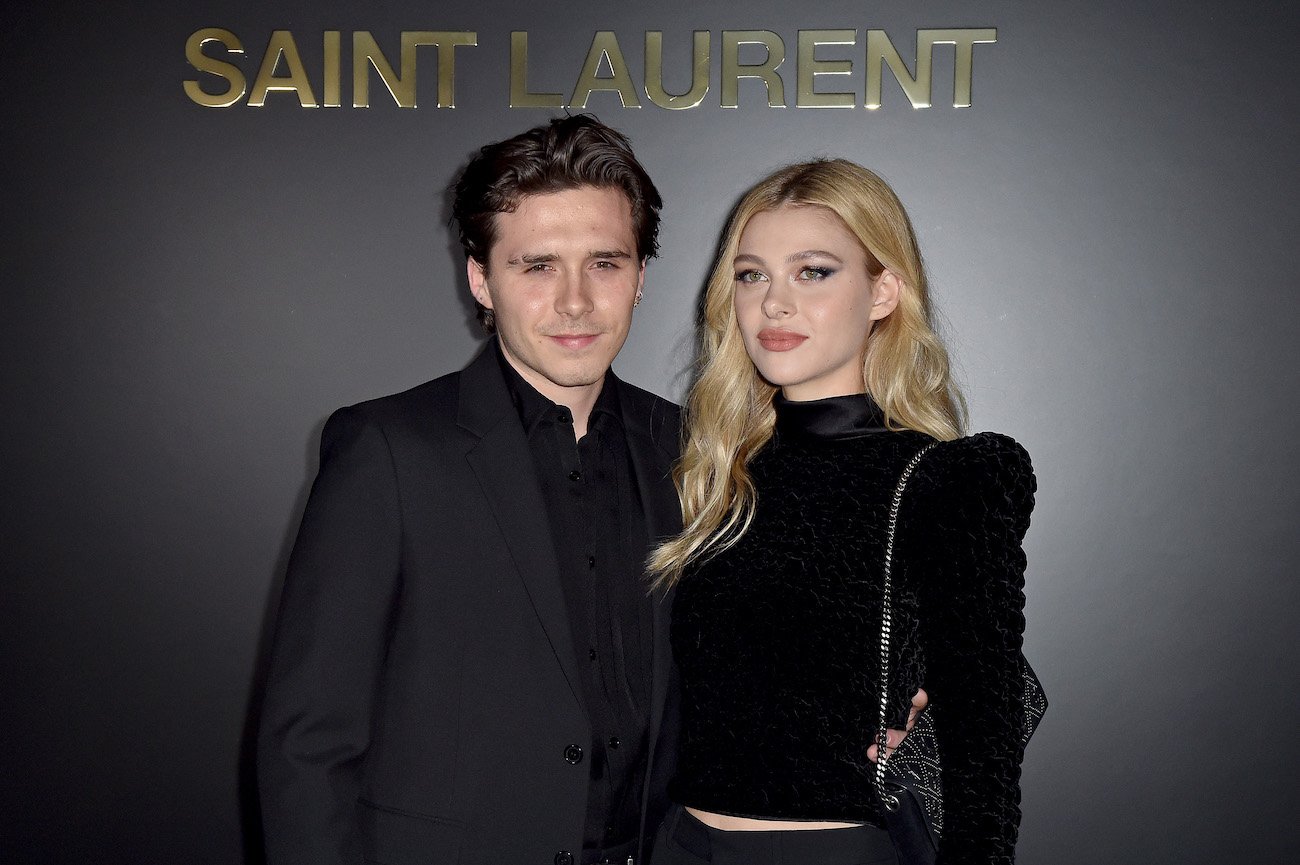 Brooklyn Beckham and Nicola Peltz got married
On April 9, 2022, Beckham and Peltz said "I do" at her family's Palm Beach, Florida, estate.
According to Vogue UK, Beckham's brothers, Romeo and Cruz, were his best men for the occasion. His sister, Harper, was a bridesmaid.
Some celebrities in attendance include the members of the Spice Girls, Eva Longoria, Serena Williams, Gordon Ramsay, and Rashida Jones.
Beckham and Peltz also invited guests to donate to the humanitarian agency Care, which has been helping people in Ukraine amid the recent war. "The bride's parents were among those making significant donations to the cause," Vogue reported.
How did Brooklyn Beckham and Nicola Peltz meet?
Beckham and Peltz were first linked in October 2019 at a Halloween party. However, in their "Couple's Quiz" video for GQ (which was posted in February 2022), Beckham revealed that they had known each other for five years.
"We knew of each other. We ran into each other multiple times," Beckham said. "I was actually friends with two of her brothers, Diesel and Brad. And she did not like me."
He added, "Then when we started hanging out, which was about three Halloweens ago, which was where we had our first kiss … We started hanging out every night, and we drove around till, like, 7-8 in the morning … All we did was drive around LA, and, you know, I showed that I could be—that I am a gentleman. And she fell in love with me."
The couple went public with their relationship in January 2020. They got engaged in June of that year.
How did Brooklyn Beckham propose to Nicola Peltz?
During an appearance on The Late Late Show with James Corden in February 2022, Beckham opened up about how the romantic proposal he set up for Peltz.
"I proposed in the countryside in New York in Bedford," he shared. "I filled [a gazebo] with a bunch of flowers—her favorite flower is peonies—a bunch of peonies flowers, candles, her favorite wine, some caviar. I had the ring up there it was hiding behind some flowers."
He added, "We walked all the way up this huge hill. There was this amazing view of this huge river."
However, he admitted the proposal had one embarrassing moment, which was when he struggled to open up a wine bottle.
"After 10 minutes, I finally opened it, poured her a glass, and then I got on my knees," he continued. "She didn't know what I was doing … I always tell her how much I love her. I love doing that stuff all the time."
When Beckham finally asked Peltz to be his wife, he recalled that Peltz started crying. "She didn't answer me for another five minutes," he said. "She just kept crying. I was like, 'Is it a yes? Is it a no?' It was a little bit nerve-wracking."