How Did Carey Mulligan and Marcus Mumford Meet?
Celebrity fans love a good love story. Learning how your favorite celebrity couple met and fell in love makes for a good story and keeps fans entertained.
It doesn't even matter if those couples end up together forever like Victoria and David Beckham or if they only lasted a short time, like Dennis Rodman and Carmen Electra. One couple that has a great love story is actress Carey Mulligan and singer Marcus Mumford.
Carey Mulligan, actress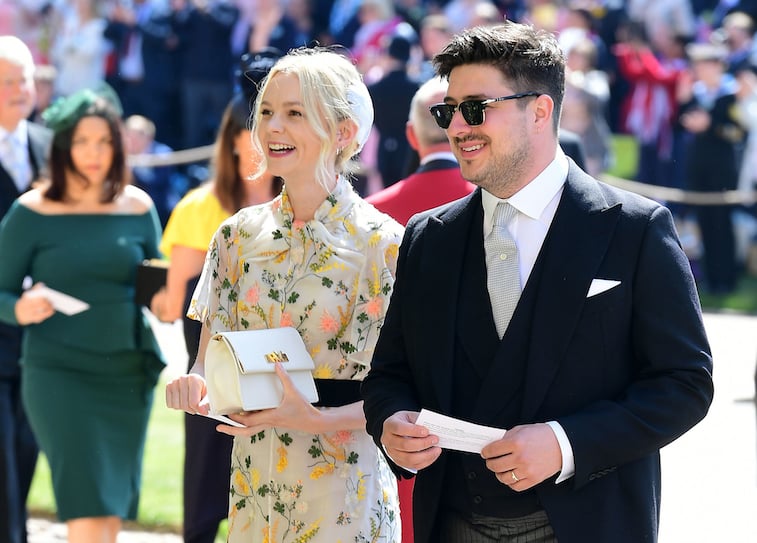 Mulligan is a London-born actress in her thirties who has made a name for herself in a variety of ways. She started with stage work, moving to indie films, and eventually big-name American films.
Her American fame came with her role in 2013's The Great Gatsby. While she didn't love her work in this film, it was a turning point in her career.
Mulligan didn't do many big-name roles until 2018's Wildlife and is now anticipating her next release of the black comedy Promising Young Woman, which is getting rave reviews already. She has big opinions about the industry, including how people who vote for the Oscars winners should be required to watch the movies they vote on.
She also loves working with women directors. In an interview given to The Evening Standard, Mulligan shared that it was "…probably, that woman has had to work that much harder, or be that much better to have gotten to this point." She also admitted that she was nervous about being cast in her current movie, but it has become her 'favorite thing ever.'
Carey Mulligan's husband
Mulligan has had success in her personal life as well. She's married to Mumford & Sons singer-songwriter Marcus Mumford. Their relationship seemed to happen fast, especially since he had just split with his musical love Laura Marling. Mulligan and Mumford married in 2012 after only a few months, but the truth is, the couple has the sweetest backstory.
Mulligan and Mumford were actually childhood pen pals. Apparently, they both attended a Christian church camp when they were about 12 years old, where the pen pal relationship formed. Since they've stayed mum on this history, no one knows when they lost touch. Luckily, they reconnected again as adults after they had both become famous.
Eventually, the two fell in love and were married. Today, they have two children together. They aren't very present on social media, but they have been seen out and about, like the time they attended the royal wedding of Prince Harry in 2018.
More about Marcus Mumford
Mumford has been with his band for over 13 years. In that time, the super laid-back musician hasn't given many interviews. He's almost non-existent on social media and credits his band as an all-hands-on-deck, everyone matters unit. They're in it together, doing interviews and celebrating successes together.
But Mumford formed one of the biggest bands in the world. The unique thing about his band is that they became a success using only acoustic instruments.
He started as a teenager, playing the drums for Marling, Noah and the Whale, and even Adele. Eventually, he got a taste for more, took advantage of the adrenaline, and pushed down the fear to create a well-known and loved band.
In his interview with Rolling Stone, he shared that his early influences for his lyrics came from the Bible, but he's not a Christian band. He says it isn't that simple.
His latest project puts him back in the studio after touring most of 2018. Now, he's working on music for a show and may eventually consider doing a solar album at some point.