Food Network is home to many talented, outgoing chefs with unique personalities. Carl Ruiz was a guest chef on many Food Network productions, especially those created by his pal, Guy Fieri.
The Cuban chef was incredibly talented, but also had a huge heart. His laughter was contagious, and he infused every room with a sense of fun and excitement. Unfortunately, Ruiz passed away unexpectedly, leaving a huge hole in the lives of his friends and family. 
Who was Carl Ruiz?
Carl Ruiz was a well-loved and respected chef and restaurateur. The Cuban chef had an infectious personality and was loved by even the meanest food critics, who just couldn't seem to find anything negative to say about him. 
Ruiz was good friends with Guy Fieri (another infectious personality!). He appeared on many of Fieri's shows, including Diners, Dives, and Drive-Ins, Guy's Grocery Games, and Guy's Ranch Kitchen. Fieri inspired Ruiz to start his own podcast. 
The culinary artist had a passion for food, even at a young age. He was inspired by his mother and grandmother, and took great pride in his Cuban roots. According to his brother, Ruiz always loved experimenting with ingredients in the kitchen. 
He may have been Cuban, but he loved all kinds of food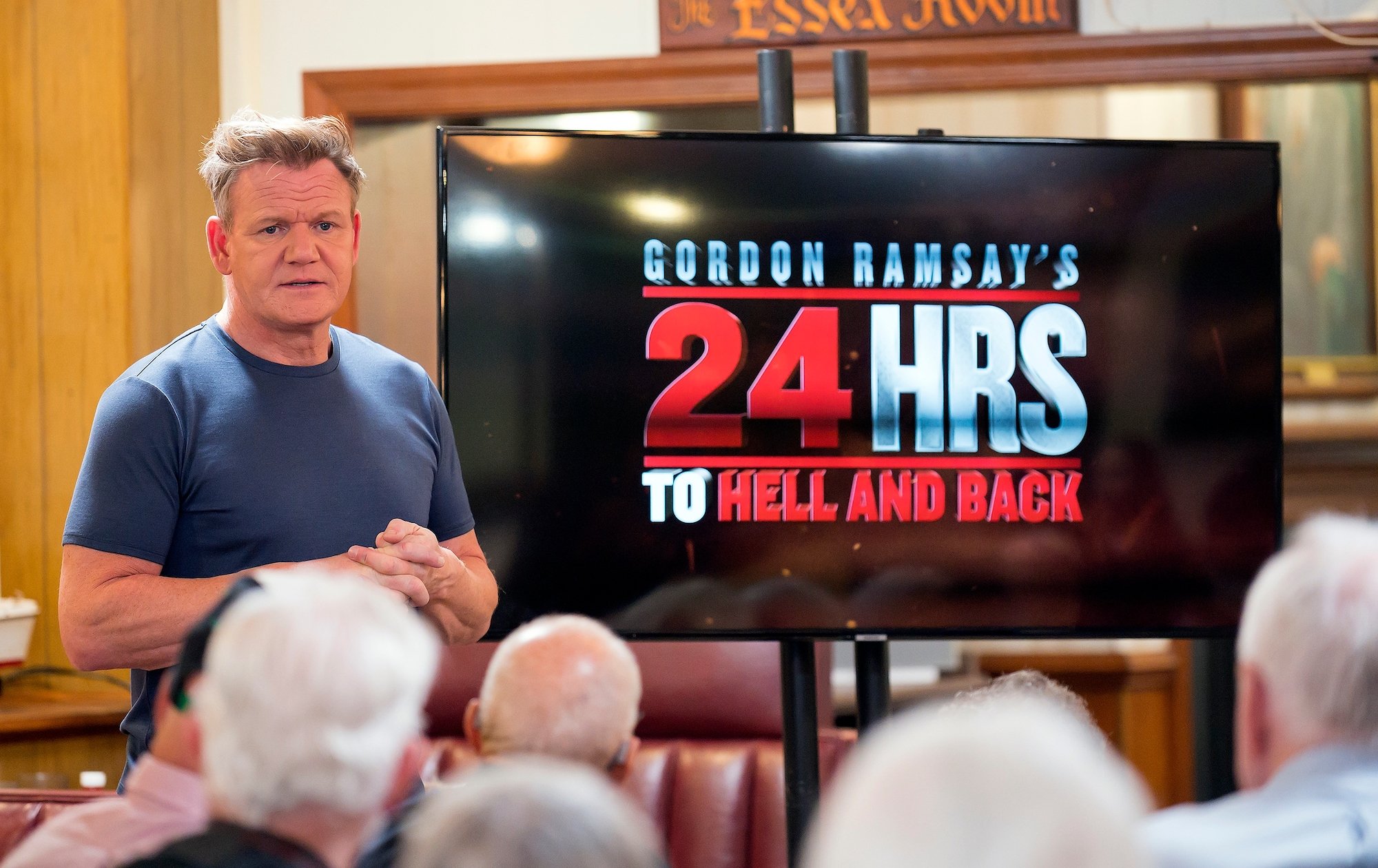 Although Ruiz's heritage influenced his cooking, he didn't limit himself to Cuban cooking. The chef was incredibly talented with a variety of cultural cuisines. He was especially fond of Italian food, and opened an Italian restaurant with his wife, Marie. 
Marie's Italian Specialties served traditional Italian comfort food–the kind that makes it nearly impossible to move off the couch for a few hours after consuming (or over-consuming, as the case may be). 
Ruiz's mussels were one of the favorites from Marie's menu. His experience as a chef on Prince Edward Island taught him a few tricks about seafood, and he learned that keeping the mussels in distilled and salted water added that perfect touch. Diners were also a fan of the large portions and free mini cannolis–all proof of Ruiz's huge heart and passion for making his guests happy. 
How did he die? 
Carl Ruiz passed away in September 2019–he was only 44 years old. The sudden death of the beloved chef left his family, friends, and fans mourning the loss of such a powerful light in their lives. 
The love that Ruiz inspired was evident in many of the comments made by his friends and family. His good buddy Guy Fieri had moving words to describe the impact that Ruiz had in his life.
"I'm heartbroken that my friend chef Carl Ruiz is gone. I have no words to describe what a great friend he was to me and my family. His ability to make me laugh and smile under any circumstances was only outshined by his talent as a chef…. Over the years, I've met a lot of great people but a friend like Carl is one in a hundred million. Carl 'The Cuban' Ruiz will forever live on in my heart and in those of all who loved him."
Another Food Network chef, Alex Guarnaschelli, tweeted, "This man was somehow fatherly, comforting, wise, reckless, brilliant, wickedly funny & unique all in 1. My life will be lonelier without him. Love you Carl. I'll make sure no one puts pineapple on pizza best I can without you here." 
Ruiz's official cause of death was released about a month after he passed. He died of a heart attack in his sleep, due to atherosclerotic cardiovascular disease. The disease occurs when fat and cholesterol build up and harden in the arteries. It causes restricted blood flow and can result in heart attacks or aneurysms. 
Symptoms of atherosclerosis include chest pain, pressure around the heart, and leg numbness. It is preventable with a good diet and exercise, and treatable if it's caught early.