How Did Chip and Joanna Gaines Meet?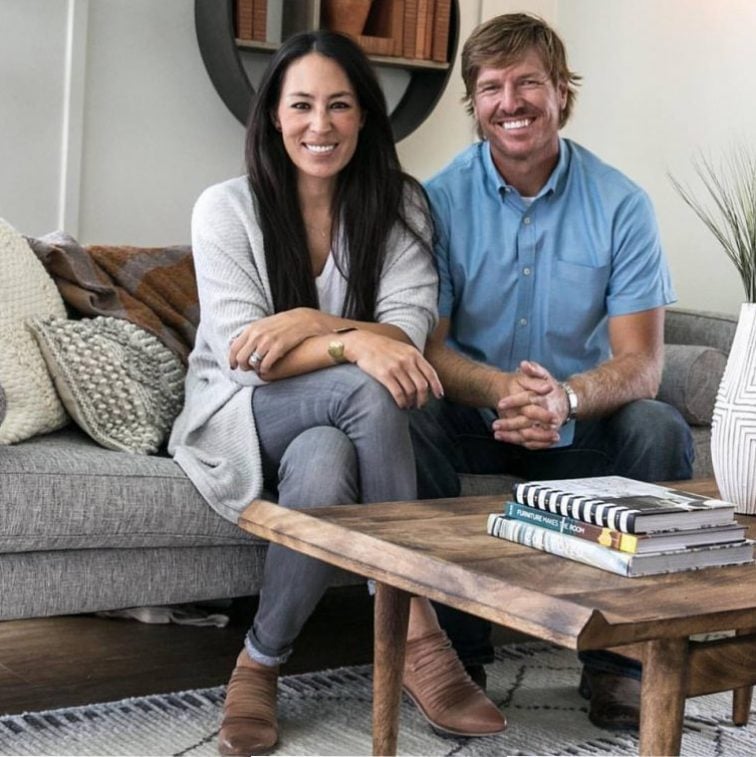 Although Fixer Upper officially ended in April 2018, fans of Chip and Joanna Gaines can still catch the couple from time to time discussing shiplap in series reruns. Or you can see what they're up to these days via their Magnolia blog and social media pages.
So while binge-watching their home renovation show, reading their latest posts, or shopping their Target collection, have you ever wondered just how this pair actually met and fell in love? Well, according to Chip, he fell for Joanna before he even met her.
Here's more on that, plus a few other things you may not have known about everyone's favorite HGTV couple.
How they first met
Chip and Joanna's love story actually began at an automotive shop.
In an interview with Pop Sugar, Chip explained that he first saw his future bride in a family photo at her father's Firestone Tire store. "Her dad made the mistake of putting a pic of the family behind the counter at his shop," Chip recalled. "I knew I'd marry her one day just by the picture on the wall."
He then began frequenting the shop as much as possible, using any excuse to go there. "My buddies used to always joke that no one could get their brakes done as often as I got my brakes done," he said.
But it all paid off as his hopes of meeting Joanna there came true one day when he saw her working in the office.
"We met in the waiting area and hit it off immediately," Joanna told Pop Sugar. "He was genuinely engaging and he had such a sincere smile." They started dating soon after that and while Chip calls it love at first sight for him, Joanna admits it took a few months to win her over completely.
When they got married
Turns out Chip was right though about Joanna being his wife and on May 31, 2003, after dating for over a year, they were married at the Earle-Harrison House in Waco, Texas.
Within a month of saying "I do," the couple decided to start flipping houses together. Eventually, by combining his renovating skills and her knack for interior design, they were able to build the empire they have today.
If they want more kids
The Gaineses are parents of five children Drake, Ella, Emmie, Duke, and their newest addition Crew. Although they dealt with some online criticism during Joanna's fifth pregnancy, they're not ruling out the possibility of having more kiddos.
"I joke with my friends that I'm going to be that 45-year-old who's pregnant," Joanna told People. "Chip is such a kid at heart and we both love a big family. I'm open to whatever. I'm just having fun with it."
What their net worth is
Of course, Chip and Joanna have had success in many business ventures other than just Fixer Upper, however, they were paid very well for doing that show.
They reportedly earned $30,000 per episode during the first few seasons as well as undisclosed fees from the families they helped with renovations. The total they received during the show's last season was around $540,000 (minus the fees).
Celebrity Net Worth noted that the Gaineses are worth an estimated $9 million.
Read more: Why Fans Think These HGTV Shows Are Fake
Follow The Cheat Sheet on Facebook!